Congratulations! We Malaysians are better than the rest of South East Asia at something! Bad news is, that something is being overweight. According to this publication, we lead the pack when it comes to obesity prevalence among our Asian brethren. That's not good.
We're all aware of the benefits of keeping fit. Unfortunately, we're also good at coming up with excuses for not doing it. Gym memberships are way too expensive, healthy food is not cheap, we can't afford workout activities, etc. Right, we have heard it all before.
Upon closer inspection, these famous excuses are all borne of the same problem: a lack of funds. There's a misconception that staying healthy requires a lot of money, and we're here to prove you otherwise. Here are some ways to keep fit and stay healthy while keeping your wallet fat.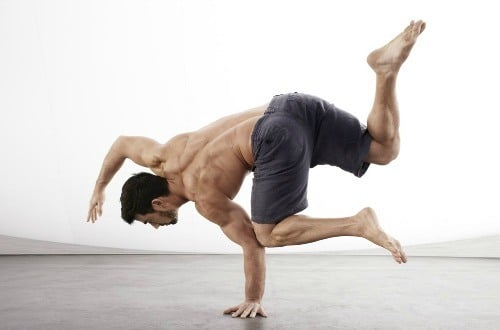 Bodyweight Exercises
Not only do you not need to pay for gym equipment, you don't even need to use them at all to keep fit. Bodyweight exercises are routines designed to use only your own body to improve your balance, flexibility, and strength. All without using any extra equipment or tools.
Once you carve out a good chunk of the day for working out, you can begin a bodyweight exercise routine from anywhere in your house. You can do the same routine in hotel rooms if you travel often, without much hassle. Here is a good resource for a list of effective bodyweight exercises. And here is a "periodic table" of bodyweight exercises complete with video demonstrations for you to get started.
Cheaper Alternatives to Workout Equipment
Of course there will be some of you who think bodyweight exercises are boring, but don't want to fork out the money to purchase gym equipment. If that's the case, you should know that there are cheaper alternatives to the shiny colourful gym toys you see at the fitness store.
Free weights like dumbbells can be emulated by using a gallon container or jug that you can fill with liquid. Kettlebells can be put together with cheap parts you can get at any hardware store. For more complex resistance training, you can use resistance bands. They're low-tech, takes up minimal space, and is surprisingly versatile. In fact, you can use these in place of dumbbells where light to moderate resistance is required. All you need to do is lookup the sort of exercises you want to do and see if there is a cheaper way to target the same areas without having to buy expensive gear.
Wake Up Early and Join Your Community
Chances are, where you live, there's a local park or recreational area where people get together in the late afternoons to get their sweat on. In fact, you might be familiar with a couple of them in the neighbourhood like Taman Rimba Kiara and Desa Park City. Typically, if you work a 9-to-5, you'd be too tired to join in with the school kids or run around with the old folks. What you can do however, is start your day a little earlier and join in the activities on early mornings.
You can join the early morning joggers, elderly taichi practitioners, and maybe some college kids playing basketball around your area. It's a good way to start the morning and you get an extra boost of motivation from all the other people who are keeping fit like you. A lot of the consternation with working out and keeping fit is how it boring it might feel. With this suggestion, you can have fun and make friends all while keeping the neighbourhood healthy.
What's more, you also get to savour the beauty of mother nature if you decide to jog or stroll along places like Lake Gardens and KL Forest Eco Park. If you don't want to travel further away from the city center, you could consider Bukit Jalil Park or KLCC Park.
Keeping fit on the cheap is definitely possible. It just takes a little more ingenuity and plenty of patience alongside proper time management. Do you have any other tips for keeping your body fit without breaking the bank? Let us know in the comments section below!