Welcome to adulthood, young people! Here you'll find many a day of non-stop work; brain stretching budgeting; and the accumulation of new responsibilities you may never have known existed! Many youngsters often struggle upon entering this new phase in life, more so if they fly the nest in search of greener pastures or independence.
Suddenly, the only worry of passing exams is replaced a thousand-fold by job responsibilities, home responsibilities and more than anything else; money responsibilities. Fresh graduate jobs are known to pay a lot lesser than their fully experienced counterparts so trying to manage on your own can prove challenging but not impossible! Whilst we can't help make the graduate to worker transition easier in other ways; we can offer some tips to make the money situation less daunting.
Trying to survive on a lean income in your early years? These survival tips might help fresh graduates to stay afloat and even come out the other side with a small savings.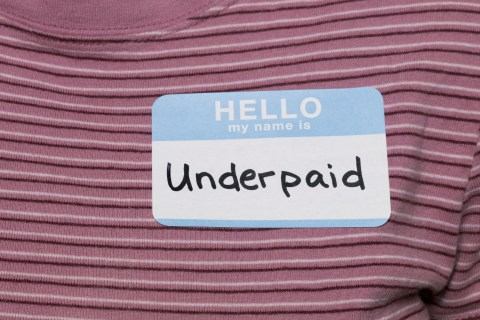 Cut the Commute by Living Nearby
Whilst we can't always choose where we find good jobs – if you are moving to a new city anyway, finding a place near your workplace can save you both money and stress from lengthy commutes.
There's no doubt that you want to make the best impression possible, so factor what a 2 hour commute on a crowded bus or train is going to do to your productivity and motivation. The last thing you want is to be exhausted before you even get in to work! Not to mention what it will do to your finances if you are commuting long distances to-and-fro everyday.
Of course, please don't ask your parents (if you are planning to continue staying with them) to move for you! If you are planning to save money by staying at home, look into finding a job close by or investing in an inexpensive vehicle.
Opt to Go Air-Cond Free
Found the house of your dreams? Great! Whilst you might be tempted to ask for a unit or a home with all the comforts built in such as air-cons and cable TV; think about what the additional cost will do to your strained first job pay cheque. Air conditioning units are notorious for running huge electricity bills and tariffs aren't coming down.
You might think that it's impossible to live without a Frozen-like atmosphere considering the Malaysian heat but it's terribly doable (psst, we know people who do it and continue to do it well into their executive years!).
If your home doesn't have the wiring for ceiling fans, try investing in one as this will save you tonnes on your electricity bill.
Cook!
You don't need to be the next Kylie Kwong or Chef Wan to make meals for yourself – but in an age of indiscriminate price increases, you'll be surprised how much a bit of home cooking can save you.
Start by meal prepping for a few days a week. Give yourself 'cheat days' on Thursday and/or Fridays to eat out so you don't feel like you're giving up too much to save.
Plus, cooking can sometimes even be therapeutic and you may find you like your home-cooked options much more than what you get at the stores!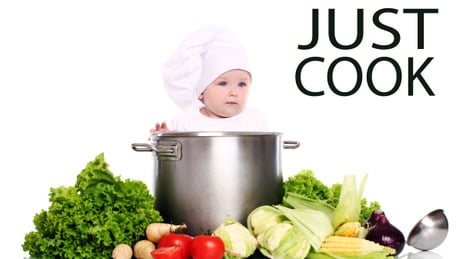 Compare Prices
Advertising is a tricky thing – you often believe the shouts of 'lowest prices here' without checking if their prices really are lower! Why not do comparisons of your own? Whilst online portals (like us!) can do undercover sleuthing for you; we won't know the exact brands or items that will make up your list. The best way, is to do your own comparisons!
Check out the different hypermarkets in town but don't forget the weekly pasar. There are many weekend markets available all over Malaysia and we hear bargaining is still possible if you're a frequent customer. But again, don't be fooled by impressions. We've heard of some wet markets charging much more than the supermarkets so always do your comparisons!
Save, Save and Save!
It may seem impossible on an already stretched budget but even a little bit counts. A token RM50 or RM100 saved per month will go a long way to train you to save.
If you are afraid of spending your savings, open a separate savings account to funnel the savings and keep it ATM card-less. Once a good sum is collected (usually a minimum of RM1,000), you can choose to transfer it to a Fixed Deposit (FD). FD's help in maintaining your discipline for saving and the risk factor is low. You will also earn cool interest on your savings – a great motivation to save more!
Be a Little Creative!
There are many creative ways to stretch your ringgit during tough times.
1) Save on clothing and laundry costs by having a set 'uniform' for work. Many young men and women have 5-6 pairs of similar looking formal wear that they can wear throughout the week. it may sound boring but you alleviate a lot of stress by knowing exactly what you will be wearing tomorrow! Beyond that, you'll also save on laundry as you will only have 7-8 pairs of clothing (including weekend wear) to be laundered weekly. You can save on laundry costs even further by choosing a vending machine type laundry centre as opposed to the usual laundrette.
2) Carpool with workmates. If you've found workmates who live in the same area or town as you, ask if you could all carpool to work. This saves everyone money for the commute and offers you a chance to get to know your colleagues.
3) Monetise a hobby. A good way to have work-life balance is to have a hobby. But hobbies can also help you make some extra cash. Do you enjoy importing special CDs of lesser known bands? Or perhaps you buy gourmet tea overseas. Buy a few of these in bulk and sell them to either to people you know or online. If your hobby is more artsy, why not sell your handmade items at flea markets? Whatever it is you enjoy, there are surely ways to monetise it – you just may need to do some research.
4) Shop sales and source freebies. Malaysian retailers seem to be constantly on sale – so there is bound to be some offer to be had if you look hard enough. Of course, don't just buy something because it's on sale – make sure you do actually need it! Also, what better way to save than to take advantage of freebie offers? Even using your credit card gives you cashback and rewards points that can be exchanged for items – why not take advantage of that? (Psst, we also give you free gifts for signing up, like tablets and vouchers – feel free to take advantage of our promos!)
You might think it all sounds really difficult but there's much to be enjoyed in your new-found independence. Sometimes, we just have to embrace the slightly difficult with the truly awesome.
Good luck, freshies!