Are you planning to buy your first bachelor pad or a home for your family? We didn't mean to throw cold water on your property dreams but you might want to think about whether you really can afford it. For the past few of years, property prices have bloated beyond high. In the first quarter of 2014 alone, prices increased by a staggering 8%.With such numbers, we like everyone else, wondered if we could truly afford to buy a house.
Millennials (those who are born in the year 1980's to 2000s) are now known as "homeless generation" because stagnant wages and sky-rocketing property prices render it almost impossible for them to afford a down payment much less qualify for a home loan.
Although last year Malaysians were promised measures that would eradicate the problem; one year on and a day away from the new budget; the situation appears unresolved as property flippers and speculators continue to buy out cheaper new developments the minute they go on sale. But even if you could find a lower priced property – could you really afford it?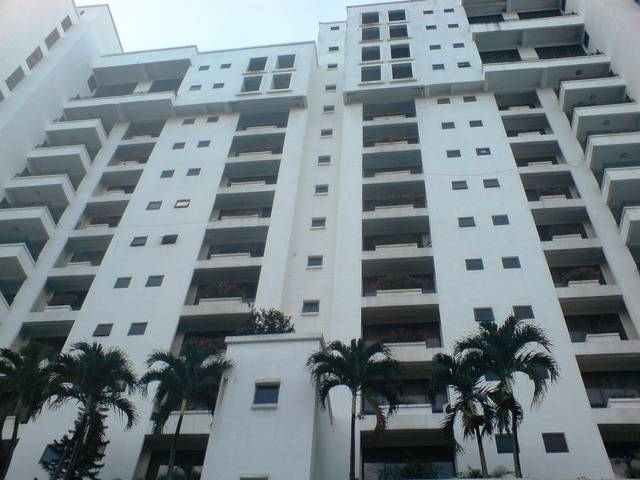 We did some number crunching.
The First Time Buyer Case Study
At 30 years old, Irene has an RM4,000 take home salary. She has been hunting for a new home. She prefers to live within the vicinity of Kuala Lumpur so it would be convenient for her to go to work. After browsing a few properties recommended by an agent, she is deciding between two options: a low cost flat and a middle range condominium.
Flat A costs RM130,000 whereas Condominium B costs RM340,000. Discounting other loan obligations, we sought to calculate which would be a better option in terms of affordability.
Flat A
Downpayment: RM13,000
Legal fees: RM1,300
MOT* Stamp duty: RM1,600
Valuation report fees: RM700
Loan Agreement and Stamping fees: RM1,950
Total initial payment: RM18, 550
Monthly loan repayment (at interest of 4.65% 20 years tenure): RM749.41
Affordability: RM4,000-RM749.41= RM3250.59
Condominium B
Downpayment: RM34,000
Legal fees: RM2,830
MOT Stamp duty: RM5,800
Valuation report fees: RM700
Loan Agreement and Stamping fees: RM2,592
Total Initial Payment: RM45,922
Monthly loan repayment at interest 4.65% with 20 years tenure :RM1,960.77
Affordability: RM4000-RM1960.77= RM2039.23
Based on the example above, regardless whether Flat A (low cost flat) or Condominium B (a middle-range) is chosen, Irene will need to have enough cash on hand to pay the initial down-payment and miscellaneous fees. MRTA/MLTA is not included in the calculation as it is optional coverage. However, a larger number of homeowners choose to take it rather than forego it.
For those of you who didn't know, MRTA/MLTA  are two types of mortgage insurance policies which provide protection on your loan sum should you pass on. This means that should you pass away before completing loan payments; the insurance will cover the remaining amount for you as per the terms of the policy. The premium payable varies and it is possible to include the sum into your loan amount should you find you don't have the extra cash to pay for it (this is of course subject to loan approval based on available income).
Looking at the figures above, if Irene chooses flat A, she will have an additional RM3,250 to spent on household expenses. On the flipside; choosing condo B means having a down-payment of RM45,922 on hand and being left with  RM2,039.23 for the rest of the month after paying off her monthly loan obligation. What this means is that by and large; a person earning can RM4,000 can actually purchase an RM300,000 property… if they are able to foot the down-payment!
Is RM300,000 a realistic property price point?
As compared to 10 years ago, you wouldn't get a middle-range terrace in the Klang Valley for less than RM200,000 today. But what if you were willing to live elsewhere in the country? After all, prices do vary and a middle range terrace in Penang would be double the price of one Kedah, for example. In order to get somewhat of an idea about prices around Malaysia; we took 6 states and three types of property to compare.
Low Cost Flat
| | | |
| --- | --- | --- |
| Location | Purchase prices | Rent prices  |
| Kuala Lumpur | RM128,000 | RM1000 |
| Selangor | RM120,000 | RM700 |
| Johor | RM98,000 | RM650 |
| Penang | RM150,000 | RM750 |
| Kedah | RM75,000 | RM350 |
| Sabah | RM160,000 | RM750 |
Middle Range Condominium
| | | |
| --- | --- | --- |
| Location | Purchase prices | Rent prices |
| Kuala Lumpur | RM340,000 | RM1400 |
| Selangor | RM320,000 | RM900 |
| Johor | RM328,000 | RM1500 |
| Penang | RM390,000 | RM800 |
| Kedah | RM220,000 | RM850 |
| Sabah | RM535,000 | RM1250 |
Middle range Terrace
| | | |
| --- | --- | --- |
| Location | Purchase Prices | Rent Prices |
| Kuala Lumpur | RM520000 | RM1200 |
| Selangor | RM450000 | RM1300 |
| Johor | RM550000 | RM600 |
| Penang | RM440000 | RM1400 |
| Kedah | RM200000 | RM600 |
| Sabah | RM475000 | RM1500 |
*Prices are correct as at 2 October 2014.
Can you afford to buy a house?
Research showed us that there are still some properties one can buy without the RM10,000 salary but the place may not be as strategically located nor the house itself as aesthetically pleasing (meaning nice looking!) as some might like. But if we're asking the simplistic question, "Can you afford a house?"
The real answer is actually very subjective and dependent on many other factors like the availability of a down-payment and number of dependents. Someone in Irene's position could easily afford the mid-range condo but the same wouldn't be said if say, she had 2 children to single-handedly feed and care for. What cannot be denied is that even if people are able to afford the payments on paper – it's evident that inflation and the reduced spending power of Malaysians due to inflation and subsidy cuts will have a serious impact on if you are able to continuously meet your loan payments.
And the most important question in the test of home ownership affordability should essentially be "can YOU; considering your financial responsibilities and income; meet all payments thereonafter?