With the New Year well on it's way; you're probably crying mid-way through your resolutions to lose weight; save money; and be the next Mark Zuckerberg.
Whilst we can't help you with the 'founding of a new social network' bit; we can help you save money. This week, it's all about the thing you need most: Food.
Food is a daily expense that everyone incurs multiple times a day. Because of this, the tiniest savings we make by changing our food-related buying habits can amount to a lot of money saved.
While we've showed you several ways to save money on food before, here are the three most important core ideas to help you minimise your food expenses.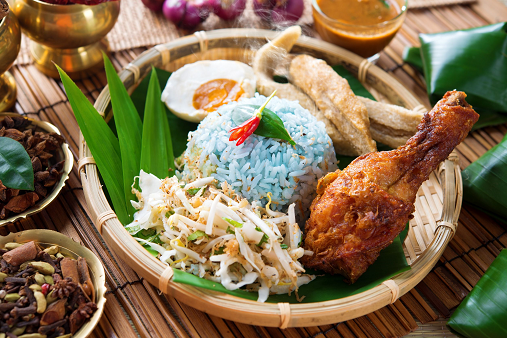 Learn More About Your Food
We don't mean knowing the best and cheapest place to eat (although that does help). We mean knowing what you're eating and how much you're paying for it.
For example, paying attention to food labels at the supermarket can let you know whether a product is actually still safe to eat or not even when the date on the packaging has passed. Food labels aren't the only thing to know about when it comes to food. It also helps to pay attention to the kinds of food you eat.
What you're eating is only as good as how good you feel afterwards. Try keeping a food journal that includes pictures of the food, how much the meal costs, and how you feel after eating. You may discover that you've been spending a lot on foods that don't make you feel good.
Or you may find that you're capable of being satisfied with food bought for unexpectedly low prices. Not only is a food journal good for keeping tabs on your health, if you use your dietary knowledge properly, you can even save up on expenses.
Use Your Leftovers Better
Being financially smart around food means not spending too much while getting the most value for what we do spend. If you're ever bought food or ingredients in any capacity, you'll soon be presented with leftovers.
How you breathe life back into them can mean the difference between a good meal and a bad one. We've shared our tips on how to get the most out of leftovers before, and it doesn't just involve reheating food.
Using leftovers also includes knowing how to repurpose them into other dishes, best practices for storage, and knowing the shelf life for various foods. There are many resources online for excellent advice on these matters, too.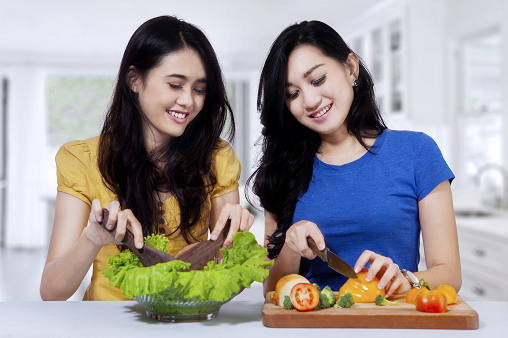 Make Your Own Food
Speaking of health, we're all probably aware of how much healthier it is to make our own meals from scratch. But you also probably noticed it is cheaper too. Plenty of foodstuffs you buy at the store can in fact be made more inexpensively at home with little effort.
Besides, picking up cooking as a skill has many other advantages aside from health and savings. Many people are skittish when it comes to venturing into the kitchen, but trust us, the rewards far outweigh the risks.
Making your own food isn't only about cooking. You should also consider growing your own food. Malaysia's steady and predictable weather makes for easy tending of plants.
You don't even need much space or soil to do it, either. There are many useful little herbs and plants you can grow indoors with minimal fuss. Lemongrass, mint, green onion, and bean sprouts are just some of the plants you can grow right in your kitchen. Pair this with your cooking skills, and you've saved up considerably as far as your food budget's concerned.
As good as we Malaysians are at eating the best food, we can also all do better with avoiding waste, thinking smarter about our food intake, and learning more about our own diets.
Not only is paying extra attention to our food makes us healthier, it also saves us a whole lot of cash in the long run.
Compare Everything
Whether it's the difference between a mart or a supermarket ); a branded item or generic; or figuring out how to be a grocery shopping pro: having options and comparing between these make a huge difference to a shopping budget bottom line.
The same goes for your credit card of course. Don't forget to maximise your credit card perks where you can; especially if that includes shopping for groceries and dining.
A rewarding credit card can save you heaps of money every time you swipe. But you'll only know if you are being adequately rewarded if you compare. Or you know; you could just check out our credit card comparison page especially for shoppers.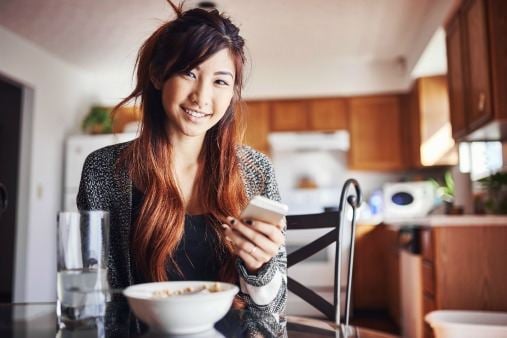 If you have any other tips on saving money when it comes to food, do share them with us! Or maybe you have ideas on future food-related money-saving topics we can write about? Let us know in the comments section below!