Graduation is a time of great promise. Done with one stage and on to another; the next part of life is true adulthood and some of the decisions made during the time of graduation will shape how the future will play out.
If someone special in your life is graduating; a good friend, relative or even your child; you might be thinking what best to get him/her as a graduation gift. The most common gifts these days are usually flowers, cash Ang-pows and sometimes (for someone who's got a CEO for an uncle) a car. But you may not have such funds available or wish to give a more meaningful gift.
What will be a good graduation gift to give your newly, formally educated friend/relative a friendly headstart in building his/her finances and future? We found 5 awesome options.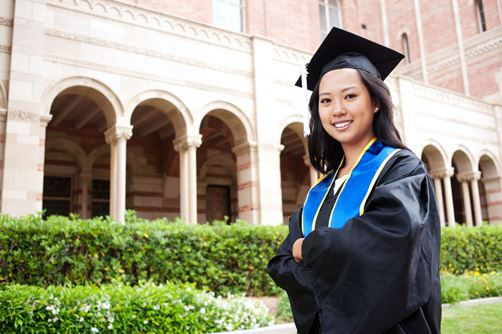 1. A Budget Planner
Yes, it is pretty old school and you might wonder why anyone would choose to buy paper stationery in a time of laptops, tablets and smart-phones. But it is believed that writing down your budget and commitments helps you translate them into achievable action plans.
For this purpose, encourage your fresh graduate to put things in writing where money is concerned. You can get a decent Flipchart Easel for RM160+ at Lelong.com or opt for a planner journal (RM50 or less) at your nearest bookstore.
2. Units From Amanah Saham Nasional (or a Similar Unit Trust Product)
With different investment products offered; ASN units can be purchased for your young graduate to get them started in the investment game. At RM1 per unit – you can buy as many as you can afford and then allow them to take it up from there. You can also opt for any other unit trust programme you prefer offered by financial institutions.
Although, it isn't the most exciting nor glamourous of gifts; it will certainly set the recipient on the right path to building a financial legacy.
Young graduates will be facing an uphill task in hunting for the right job and making the right connections. Instead of leaving it to luck, why not invest in giving them a little push in the right direction?
The Jobstreet Priority Application is extremely affordable, with entry-level packages priced at only RM45 for 6 months. However, the LinkedIn Premium service is rather pricey (around RM110 per month) but offers them the chance to connect to a wider pool of potential employers and networks worldwide.
4. A Job or Character Building Seminar
Many people scoff at attending lectures and seminars but the experience may be useful for a young graduate in search of his dream career. Depending on the industry the graduate has been trained in; you can pick and choose useful seminars.
Alternatively, general or motivational seminars may also help them build character and confidence to face the working world. Do a quick Google search or check out All Events KL online.
Seminar prices can vary greatly. From as low as RM50 and up into the thousands; prices are usually determined by the duration and level of expertise of the speakers.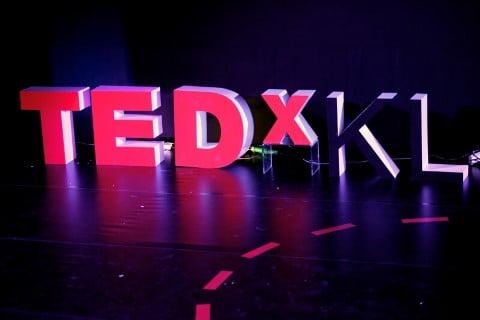 If you're stuck for good options, TEDxKL will be happening this August, 2015 and early bird tickets are already available at RM80 (RM150 normal price). A platform for pioneering minds the world over, the KL instalment of TEDx is an awesome event for young people to gain new insights and motivate themselves to achieve bigger and better things.
5. Vouchers and Prepaid Utility Cards
A Touch n' Go (TnG) card, an internet subscription for a few months or a prepaid topup for them to make calls and connect can also be useful gifts for a graduate plunging full force into the job market. The TnG is a very useful gift that they can use while using public transport or at tolls if they will be driving to work.
The same goes for the internet and postpaid plans, which can be subscribed to according to your budget and then used for numerous networking endeavours. This is a smart gift that does not need to have a particular long lasting effect but does give them a boost during those tough job hunting days.
At the end of the day, the choice is of course yours. Sure, you could just go the flowers and Carebears route but all your graduate will essentially be receiving is more stuff to horde or throw away later. Why not make the gift something useful?