You may think that you know all there is when it comes to a medical card's benefit in terms of hospitalisation and treatment, but do you know that there a number of other external benefits that comes bundled with it? To find out more, read on as we will be exploring the things you did not know can be covered by your medical card.
Disablement Relief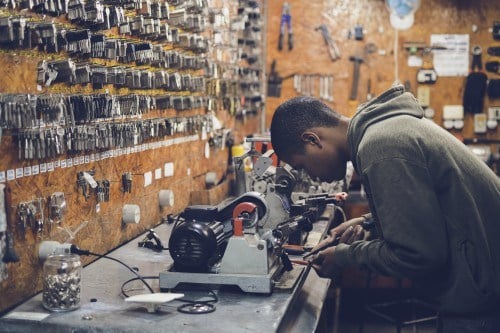 We begin our list with the one benefit that is central to the breadwinners of the family. As the sole provider for the family, your health is always a concern to yourselves and your family members. While we may try our best to avoid any form of accidents and major illnesses whenever possible, it doesn't hurt to have yourself and your family financially-prepared for such incidents.
Some medical cards offer some forms of disablement relief in the event of an injury caused by accident or a major illness. Tokio Marine and Kurnia offer cash benefits or compensation to the policy holder's family in case of a total disablement due to major illness like cancer, heart attacks or accidental injuries. The aim of the relief is so that it would help ease the financial burden of those with loss of income due to disability so yes, it is important to understand how your policy works and ask the insurance companies that you wish to apply with regarding this feature.
Read Also : 5 Things Not Covered By Medical Insurance
Mental Illness
This area is often less explored by many people when it comes to searching for medical insurance or policy as most would assume that a medical card will only cover for physical injuries and not mental health. The Star reported in 2017 that 40% of Malaysians will suffer some form of mental illness in their lifetime and the figure could rise further. If you find yourself nodding in agreement to the findings of the research, then this is definitely something that you would want to add on your list.
<a href="https://ringgitplus.com/en/credit-card/?utm_source=ringgitplus&utm_medium=banner&utm_campaign=my-rpint-crcd-gen&utm_content=blogcta_crcd_bestcreditcardinmalaysia_ringgitplus_mid"title="Compare credit card">

One of Berjaya Sompo's medical cards provides coverage for in-hospital treatment for mental illness to the insured on an annual basis. However, it is important to know that the policy does not cover any attempted suicide or self-inflicted injuries by the insurer regardless of the insurer's mental state.
Therefore, we encourage you to explore and inquire about the scope of the mental illness coverage from each insurance company.
AIDS Compensation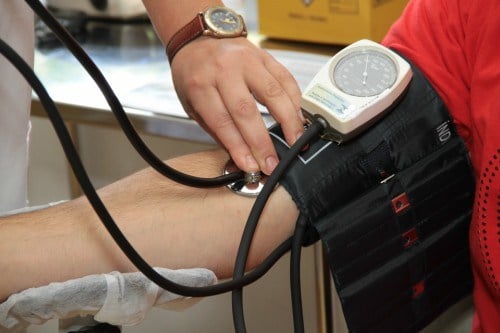 There are a few ways a person can contract AIDS, with blood transfusion being one of them. So for those who want a little extra protection from the potential carelessness of a medical professional or those who just want to be as safe as they possibly can, the AIDS compensation is there for them.
The AIDS compensation clause provides the insured/ policyholder with both financial protection and peace of mind during the event of a blood transfusion. Of course, this means that those who contract HIV by other means like the sharing of needles, inherited from family members are not covered.
Accidental Death
While many would do all they could to avoid an accidental death, it is better to prepare yourself and your family financially for such incidents as mentioned in the total disablement benefit which we have discussed earlier. Fortunately, some medical cards do provide coverage to the policyholder's family in the event of a death by accident. With this said, you can say that the additional coverage helps ease the burden of the other breadwinners in the family.
Funeral benefit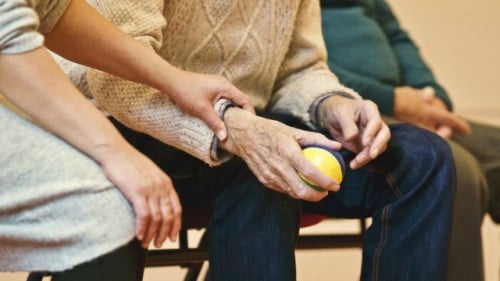 It does not matter which race or religion that you identify with, as funerals and burial practices are something that you will definitely think about when the time comes. For some, funerals can be the expensive and costly part of death and if you are worried about leaving your dependents and family the responsibility of covering hefty funeral-related expenses, then you may want to look for this benefit in a medical card.
There a couple of medical cards that provide the same benefit as SOCSO: providing cash compensation for the funeral expenses in the event the policyholder dies during the cover period. Tokio Marine provides this service for policyholders who die in an accident and those who die naturally within the coverage period.
As such, it is important to read the terms and conditions of the policy to know if the funeral benefit comes with specific clauses, for instance, will the policy still cover a policyholder who has succumbed to his injuries that he had received at a high-risk workplace. This is because this feature is generally excluded for certain personal accident insurances but covered for some medical insurance policies but with higher premiums so this is something you want to look into.
Be Prepared
If you don't have a medical card yet or are interested in a change of policy, don't forget to do research on your options before committing to one. Need help reviewing medical cards with comprehensive benefits package at an affordable premium? Then head on over to our comparison page to research and find the right plan for your needs!
<a href="https://ringgitplus.com/en/insurance/?utm_source=ringgitplus&utm_medium=banner&utm_campaign=my-rpint-gen-gen-insurance&utm_content=blogcta_ins_compareinsuranceplanson_ringgitplus_mid"title="Compare insurance plans">