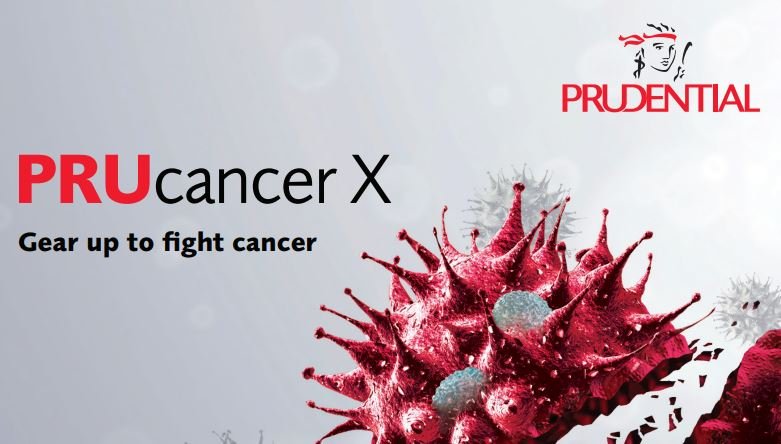 Prudential Malaysia has announced PRUcancer X, a new critical illness insurance plan that addresses the financial impact of cancer. With a basic sum assured that goes as high as RM2 million, the non-participating insurance plan has surprisingly low premiums that start from just RM400 per annum.
Cancer is the second-leading cause of death globally. In Malaysia, about 100,000 people suffer from cancer each year, and the Ministry of Health estimates that one in four Malaysians are expected to develop cancer by the age of 75. While that's a commonly-discussed statistic, few address the financial impact of cancer to an individual and their loved ones. Cancer treatment costs go beyond medication and hospitalisation expenses, and includes other expenses including post-treatment care, caregiver's costs, and hidden costs such as loss of income.
On top of that, current critical illness insurance policies don't provide enough coverage to offset the costs of cancer. Depending on the aggression and stage during detection, cancer treatment can go anywhere from the middle five-figures and can go past the million-Ringgit mark.
Enter the Prudential PRUcancer X insurance plan. It is designed as a solution that covers the high treatment expenses and potential income loss if one has to stop work to focus on the recovery. Prudential claims that the coverage of up to RM2 million is the highest so far on any cancer-specific insurance product available in Malaysia, which is considerably useful for those who consider seeking treatment abroad.
The Prudential PRUcancer X plan offers four levels of coverage: RM250,000, RM500,000, RM1 million, and RM2 million. Its annual premium is detailed in the table below. Note that the premiums shown is not absolute, as it is determined by risk factors determined by the insurer based on the underwriting questions.

Like other critical illness plans, PRUcancer X also pays out a portion of the coverage amount upon the diagnosis of specific types of cancer. This plan also offers a compassionate benefit, which provides a fixed benefit to the policyholder's family in the event of death to assist with funeral expenses.
In addition, the plan is available to everyone aged 1 to 60, and has a 10-year coverage term. It also has an automatic conversion mechanism to a new 10-year plan at the end of the 10th year of the current policy, which ensures coverage is valid up until the age of 70.
Finally, Prudential also makes it easy to enrol for PRUcancer X by reducing the number of underwriting questions to those that are specific to cancer risks only. Head on to Prudential's website for more information on the new Prudential PRUcancer X critical illness insurance plan.