There are constantly new developments in the online marketplace, and a lot of them could help to improve your business. The saying goes "out with the old, in with the new". With that in mind, here are some great office tools that can help increase productivity and effectiveness for your staffs, and consequently, your business.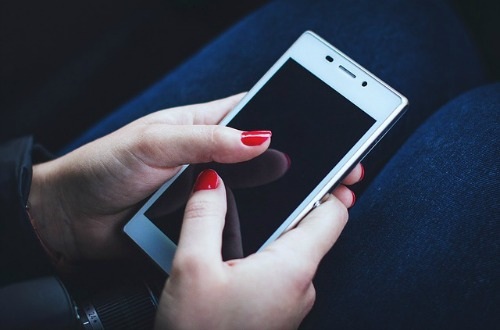 Trello
When you're a business owner and busy with both the short and long-term planning of the company's growth, it's not easy to keep track of every facet of the daily operational matters – such as the active projects that your teams are working on. With Trello in the picture, it can help you to organize and keep track of your employee's daily tasks easily.
Whenever you need to get something done, you can create a task in Trello and assign it to a person-in-charge. The person will be automatically notified of the given task, and get to work immediately.
What's really great about this tool is that even if you add new assignees into the project mid-way, they will still be able to see all the previous threads and updates, making it easy for them to keep up and hit the ground running.
Cloud Storage
Many smaller offices still maintain a central filing system, which is inconvenient because if one person holds a file, others won't have access to the information until it's returned. Businesses should adopt a cloud storage system like Evernote business, Dropbox, or Google Drive which allows everyone to access the same file at the same time.
As long as you're connected to the internet (and have access to the file), you can view your work files from anywhere, anytime. You could be reading and editing your work documents while you're sipping on coconut water on a beach in Thailand and no one will ever know!
MailChimp
If your business only had 10 or 20 customers, sending out e-mails to all of them could be easily managed without any assistance. However, most businesses have hundreds, thousands, and even hundreds of thousands of customers to send e-mail updates and promotions to.
MailChimp assists you to group different types of people into categories so you can diversify your message to the right people. It also has a variety of templates you can easily modify to keep things fresh in your weekly, biweekly, or monthly Electronic Direct Mail (EDM). It also provides you with relevant digital marketing data to help you monitor how well each e-mail campaign is doing for further improvements in the future.
Hootsuite
With social media being one of the biggest things on the internet, Hootsuite gives you a better way to manage up to 10 social profiles. Features such as scheduling your content, engaging with customers, and internal task management make Hootsuite one of the best office tools in the market.
According to its website, it also provides you with valuable analytics and helps you monitor your brand by tracking what people are saying regarding your brand and your competition.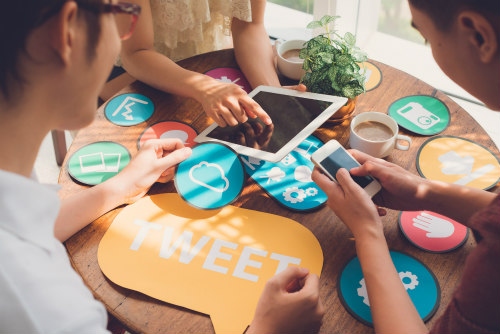 Slack
While many people have instant messaging apps on their phones for personal use, Slack has been developed very carefully for the office use. It allows you to create chat groups like all their predecessors, but it also has very specific search capabilities.
Say for example you need to look up for some bits of information that you and your colleague were discussing last week, you can just search for the relevant keywords on the Search bar and it will take you straight the exact area of conversation you need. Neat, isn't it?
Slack also has data loss prevention measures and offsite backups in order to keep your business running even if you or an employee loses their laptop or smartphone in the process.
Skype
Skype is an online video conferencing tool and messenger service that needs no introduction. You can add people from your workplace via e-mail address or mobile numbers. Despite its wide usage, many still underutilise this amazing conferencing tool.
If you needed to have a short discussion with your team in another office, you could easily connect to Skype and have a video conference instead of sitting through traffic or flying across the ocean in order to meet up for a twenty-minute discussion.
Shopify
For businesses that have an established ground game and would like to setup a secondary sales channel online, Shopify would be a great platform to utilise. It has payment facilities, website setup, and inventory management systems that will help you to get started. The platform allows you to purchase a website name and customise your website according to your preference.
This is not only a game changer for those who have an existing business, it also works just as well for a company that is just starting out.
Small-Medium Enterprise (SME) Support
Starting a business can be a daunting task but if you are prepared with the right tools to boost efficiency and the right foundation, there is little to worry about. In fact, RHB's SME Knowledge Centre has a great pool of resources and advice you can use to help you find ways to manage your business better. Happy reading!
This article was brought to you in collaboration with RHB SME Banking.