The news that Netflix is now available to Malaysians caused immense rumblings on social media as TV/movie buffs clamoured to get their popcorn and watch themselves into a stupor.
But not everyone was convinced. Was the entrance of Netflix, really all it's cracked up to be?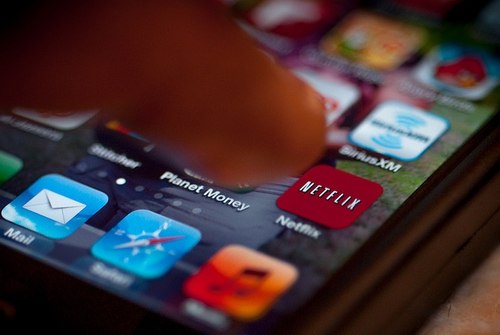 Our sister site Savemoney recently shared a list of all the different types of paid video-on-demand services available in Malaysia now that Netflix is officially in the region. While looking through the feedback on the article, it's clear that people who are looking for this service (legally) would want to know more about the differences between iflix and Netflix as well as the differences between Netflix US and Netflix Malaysia.
Since we were the comparison table gurus, Savemoney passed the baton to us to put these three services head-to-head to see which one is deserving of your chill time
iflix
Price: RM10 monthly, or RM8 per month for a yearly commitment
Availability: iflix is available on Android and iOS devices, as well as web browsers.
Experience: Solid, but not amazing. Some downtime happens occasionally and the site can be a little buggy at times. For a popular service that just launched a couple years ago, this is to be expected.
Exclusive Features: iflix is the only contender in this fight that carries regional content like Malay, Chinese, Tamil, Korean, and Filipino TV series as well as movies. Iflix also allows subscribers to download up to 10 titles onto their device for offline viewing. These titles stay in the device for 7 days before the user has to re-download.
Netflix Malaysia
Price: RM33, RM42, or RM51 monthly. The higher you go, the more devices you can connect to at the same time, and the higher the video quality will be.
Availability: Netflix is available on Android and iOS devices, web browsers, and even some gaming consoles.
Experience: Good. Downtime is uncommon. Netflix has been around for a quite some time and they know enough about streaming to get it right most of the time.
Exclusive Features: Netflix makes their own original content. Plenty of critically-acclaimed television series, movies, documentaries, stand-up comedy specials and reality TV shows are only available via Netflix.
Netflix US
Price: USD7.99, USD9.99, or RM11.99 monthly. The higher you go, the more devices you can connect to at the same time, and the higher the video quality will be. This does not include the fees you may have to pay for a virtual private network (more on that later).
Availability: To get Netflix US in Malaysia, you have to connect to a virtual private network (VPN). This essentially means masking and rerouting your web traffic to make it look like you're connecting from the US. Using a VPN may require you to pay a subscription fee costing from USD3 up to USD10 depending on the provider. Here's a quick and simple guide (out of many you can find online) on how to set up a VPN connection for yourselves.
Experience: Good. But this depends on the quality of the VPN you use.
Exclusive Features: Netflix US has a different catalogue compared to Netflix Malaysia due to broadcast and licensing rules.
But What About the Content?
Fear not, citizens, we at RinggitPlus like comparing things (as you'll see on our nifty credit card, personal loan and other banking product comparison pages). Below is a comparison table of the hottest TV shows right now and their availability across all three services.

The comparison table above is by no means complete. All three services have thousands of titles to go through but the above are the most popular ones across different genres. They also have multiple film titles that we haven't even included in the table.
However, we hope the above can still help you make a more informed decision on which of these video-on-demand services you can have for your home's entertainment needs.
Video-on-demand is a great way to manage your entertainment consumption by freeing up your time to watch what you want, when you want to watch it. Saving time is important, and as they say, time is money.
Do you use iflix, Netflix Malaysia, or Netflix US? Are there any video-on-demand tips you have that can save us some money and some time? Share your wisdom with us and let us know in the comments section down below!
Photo Credits: Shardayyy via flickr and Esther Vargas via flickr