They say the best tool is the one you have. This adage, of course, points to how it's better to have a tool, even if it's not the best than to not have a tool at all. So it follows that the best camera you have with you is the one in your smartphone. But what if the camera you have on your smartphone is already the best camera you can have for what you're using it for? And that's a smartphone camera for if it isn't for selfies?
To this end, Huawei sought to make the camera on your smartphone the best seflie camera you can have with you with the Huawei Nova 2i. Scratch that, the best selfie cameras, plural.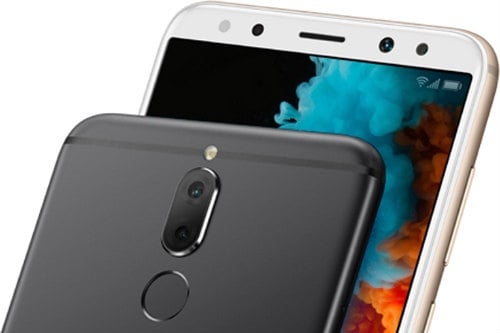 4 Cameras in One Device
You've probably seen a dual-camera system on smartphones before. Typically on the back camera where the additional lens provides a secondary feature to enhance the image taken. In the case of the Huawei Nova 2i, both the rear and front cameras are equipped with a dual-camera system. Which means you're carrying around a total of 4 cameras around with you.
The front camera has a 13 megapixel primary lens and a 2 megapixel secondary lens whereas the back camera has a 16 megapixel lens with a 2 megapixel secondary lens. This allows both cameras to take clear photos under bright sunlight and even low lighting. The two 2 megapixel secondary cameras also act as depth sensors to enable a bokeh effect with natural blurred edges that don't look fake or simulated.
With the wide aperture mode, you can also control the level of blur in your photos and readjust the photo's focus even after the shot has been taken. Pretty handy for those who like to tinker with their photos after they're shot. These features are great for taking photos, but the Huawei Nova 2i is also specifically well-suited for selfies for its…
Brighter Photos Even in the Dark with Smart Ambient Flash
The flashlight on your smartphone is great for lighting up the subject that you're about to photograph, but did you know that the flash can be so much smarter, too? Huawei Nova 2i for example, uses Smart Ambient Flash to intelligently detect how far the smartphone is from you then adjusts the brightness accordingly.
Huawei Nova 2i also has a front-facing selfie flash so you don't have to fiddle around looking for the best lighting anymore. Just turn the flash on and have your face lit up just right every single time. The front-facing selfie flash even has a 120-degree wide angle lighting effect to fully cover your entire head and not just one spot on your face. Perfect. Of course, after you take these pictures, you always want to do some editing or add in fun filters. And when you're looking at the photos you've just taken, it helps to have a beautiful screen to view them from…
A Bigger and Clearer Screen with FullView Display
The Huawei Nova 2i also comes with a 5.93-inch FullView display with minimal bezels. The screen runs almost from edge to edge with no physical buttons on the front with a full HD resolution at 1080 x 2160. This gives you a large viewing angle and nothing to distract you from checking out your images, videos, games, or whatever it is you want to see. Checking out videos, games, and images will be snappy too because of…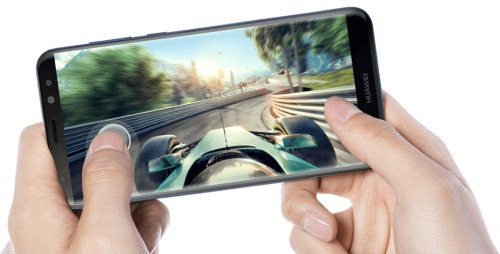 Fast Performance That Stays Fast, Powered by Kirin
The Huawei Nova 2i is powered by Kirin 659 which combines a 4-core 2.36GHz and a 4-core 1.7GHz processor for optimal resource management. With a 3,340mAh battery on the Nova 2i alongside Huawei's efficient Emotion UI interface 5.1, you'll be able to use this device for up to two days on a single charge.
This means you can take as many selfies as you want on your travels or road trips and edit them from your device as much as you want all day long without worrying about your battery running out. Neat.
But is Huawei Nova 2i Worth the Price?
All the features we mentioned above make for a great phone with exceptional selfie-forward camera tech. But that's not all on offer. Huawei's Nova 2i recently received a software update with gives the phone two new capabilities: the AR Lens feature and Face Unlock.
AR Lens allows you to use the front-facing cameras to tap into your creativity with augmented reality where you can superimpose yourself in front of famous landmarks, your favourite celebrities, or any other image from your gallery. It also adds filter options much like Snapchat or Instagram that lets you take cute selfies of yourself with bunny ears, puppy tongues, and other adorable augmentations.
Face Unlock on the other hand is a new safety feature previously only available on higher-end flagship phones. This feature lets you unlock your phone's screen using facial recognition software that employs a three-dimensional approach. The algorithm collects over 1,000 information points on your face in order really dial in on accuracy. In addition, it also prevents the phone from being unlocked when the user's eyes are closed for extra safety.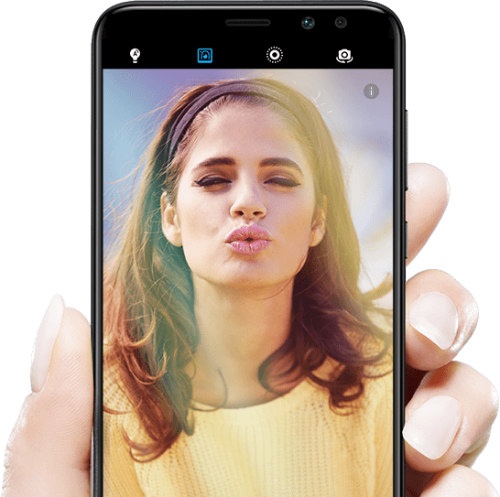 With all the bells and whistles on the Huawei Nova 2i, we bet you're now wondering whether or not it's going to be expensive. Well, why not check out the specs and see for yourself:
| | Huawei Nova 2i |
| --- | --- |
| Size | 150.5x 77.8 x 8.2 mm |
| Weight | 164 grams |
| Screen | 5.93-inch FHD+ |
| Resolution | 1080 x 2160 pixels |
| Storage | 64GB |
| MicroSD card slot | Yes, up to 128GB |
| RAM | 4GB |
| Battery | 3,340mAh |
| Front Camera | 13MP + 2MP |
| Rear Camera | 16MP + 2MP |
| Price | RM1,099 |
That's right. Four cameras for the price of one, a robust, battery-saving processor, big beautiful screen, AR Lens, Face Unlock, and Smart Ambient Flash all for just a little over RM1000. You won't get a deal better than this out there, we assure you. So check out Huawei's official website if you're keen to get your hands on the Huawei Nova 2i right here.