Have you been to the cinema recently? Big international blockbusters get most of the press in entertainment news, but locally-made Malaysian films do quite well also. But have you ever thought of what makes a local movie earn the big bucks?
While there's no straightforward formula to making a film financially successful, we thought it would be interesting to list down the common attributes of successful local films. If your side business involves providing entertainment or informative content, you may be able to apply some of these criteria to your own products or services.
Ride the Wave
Have you ever noticed how many zombie movies came out around the same time some years back like KL Zombi and Train to Busan? Or how about the recent vampire TV shows and movies like the Twilight series, Vampire Diaries, and The Originals? They may seem coincidental, but it might be better explained as strategic releases instead.
When a popular movie hits and gets plenty of fans, it makes sense for filmmakers to ride the trend and make a film that's of a similar genre. This way, fans who want more of what they've enjoyed before can quickly jump onto the new movie, with expectations ready. KL Special Force for example, rides on the wave of action movies and the cops versus gangster stories made popular by directors like Yusof Haslam. It helps that the movie has plenty of high-octane action scenes and non-stop adrenaline, too.
Sequels and Franchises
Another way to ride on the wave of an existing customer base is by making a continuation of the same thing. In the case of movies, it's by putting out sequels, spin-offs, and prequels. Turning a movie into a franchise is a surefire way to build upon the existing goodwill from an already successful film.
Sequels are everywhere in the Malaysian movie canon. The Cicakman series of movies is one example. The Upin and Ipin movie is another example of a TV franchise making the jump onto the big screen and winning big because of it. It also pays off to stick to a proven formula and rely on an audience who are already invested in the world and characters of the first movie or TV show.
Star Power
Signing well established and successful movie stars is another great way to gain an audience. From an audience's perspective, if their favourite star is in the film, they trust that it'll be worth the ticket price if they like that person. And the more stars per film, the better chance that a bigger audience will show up.
KL Special Force's success in the box office can also be attributed to its star power. Casting popular local superstars like Rosyam Nor, Syamsul Yusof, and Fattah Amin certainly bolstered the movie's appeal towards the Malaysian audience.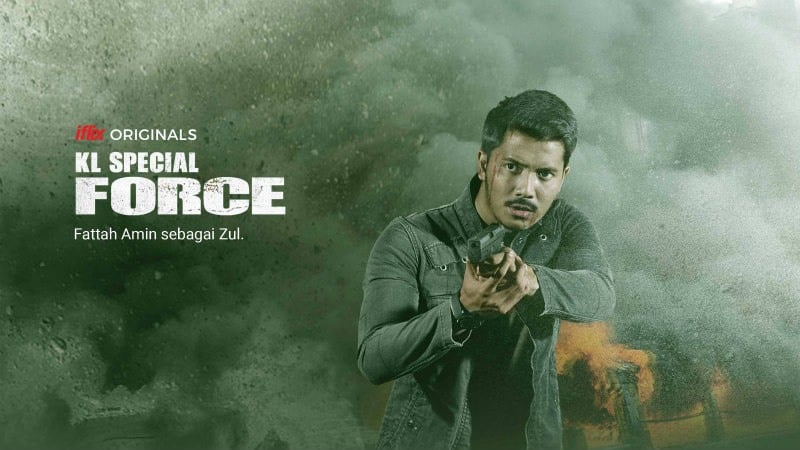 The Best-Selling Movie in Malaysia of 2018
How do we know the three points above are true? That's because all of them as well as a tight script and solid marketing contributed heavily to the best-selling Malaysian movie of 2018, KL Special Force. Action-packed shootouts, the thrill of the chase, loyalties tested, it all makes for a smashing good time. KL Special Force made the most money this year in the cinemas with a whopping RM12,216,321.
If you're keen to find out how good this movie is yourself, you can watch it right now from your browser via iflix. In fact, all the movies and TV shows mentioned in this article are available on iflix as well.
iflix is Malaysia's very own streaming video on demand service where you can watch the best and latest TV shows, documentaries, movies, and live shows right from your PC or any smart device you have at home. You can even check out KL Special Force, the hit movie that just came out a few months ago, right on iflix, right now. Check it out for yourself and let us know what you think!