Almost everyone has a website these days; whether it's a business or an up-and-coming blogger with many insights and ideas to share with the world. Having a website doesn't just provide you with a platform to have a voice; it also enables you to connect to your audience, customers and clients anytime; anywhere in the world.
There's no doubt that websites have become so important, so integral that you would be hard-pressed to find even a tiny kedai runcit without one of its own nowadays. It's no wonder more people are investing top dollar into their online presence.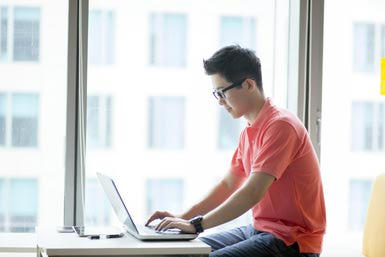 Whether you're thinking of turning into the next successful tech start-up founder or you simply want to share ideas and sell Rainbow Looms in an online store; the first thing you will need is a website. But if the potential cost of creating an online presence is getting you done, get out of that headspace!
Creating your own website doesn't have to cost you thousands in hiring ex-Mozilla web developers and buying uber expensive URLs – start small and invest more time and passion in your website. We can't help you with the latter but we can help you build a website in a cost-effective way.
Free website creator sites
One of the simpler ways to start your own website is to use platform sites that allow you to create your own website for free. They offer you free (though limited) templates and layouts, which gives you the freedom to customise the site as you please. Everything will be easily laid out for you, making the entire process simple and quick.
There's no such thing as a free lunch so there will be drawbacks. Namely, that you can't choose your own domain name (meaning your website's web domain will contain the name of the original website you used), you have limited website pages, the website will have ads that will not be profitable to you and you have limited bandwith and storage on your site but the idea is to create a bit of buzz for yourself before hitting paydirt.
If you've got a bit of spare cash, you can opt to pay for add-ons and premium plans which give you a little more leeway. Most of these sites are international, so expect to pay US dollars for these services.
Websites: Wix, Yola, Weebly
Recommended for: Those who wish to start a very simple website with very few and simple features. Ex: Resume, brand information, contact information, blog, etc.
Create your own website from scratch
If you're keen to create your own website from scratch, there's a lot to consider as there are so many types of offers for different types of websites. So start off by considering what kind of website you intend to create. If you're making a website for your side business – a cake decorating service for example – how much information do you want to have on your website? Do you want your customers to contact you directly through the website? Can they order from your website?
The more information and applications that you want on the website, the more you may have to pay in terms of hosting and services. So for this guide, we take a look at the cheapest website you can create from scratch, though it does come with some limitations.
Buy your own domain name
No website is complete without the right web domain name. After all, this is how people can find your website, especially if it's as simple as typing on the web bar to go straight to your site. The better your domain name, the more likely people will remember and find your website online. But getting the right domain name does come with a price tag.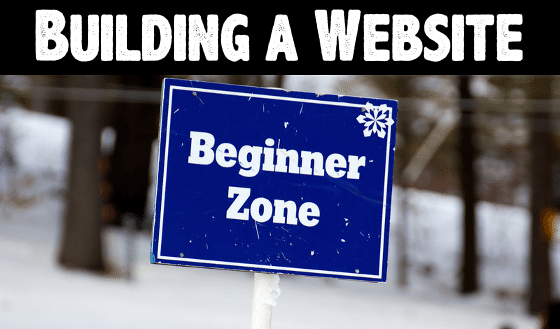 If you want something that's more affordable, check out Malaysian websites that offer the service to purchase a web domain. Buying a web domain normally lasts one year, so if you're keen to save more, certain websites offer you better deals when you buy for 2+ more years. So see which one suits you best.
You also need to consider whether you want your domain name to end with .com, or if you want to be associated with Malaysia by having .com.my or just .my. Using .com is cheaper, with a price range of RM35-RM40. Domain names ending with .com.my cost around RM80, while .my is the most expensive with RM110-RM120.
Websites: Webserver Malaysia, Exabytes, 1host
Cheapest price: RM35-RM40 for a .com web domain for a year.
Web hosting
This is where things get especially tricky cause the next thing you need to work on for your website is the web hosting. Hosting is where you keep all the data and information of the website, which is why the more information and applications you have on the website, the more hosting you will need. And with more hosting, that means more money necessary.
You can save money on web domain names in some hosting packages, depending on which you opt for. Some web hosting offer free domain names for as long as you use their web hosting. But these are usually offered in the more expensive packages.
Web hosting offers not just storage and bandwith, but email accounts extra domains and subdomains, MySQL which is a database management system and more. But depending on your package, some of these offers may not be available.
Premium web hosting packages can cost up to thousands of Ringgit, but if you're after something more affordable, light and simple packages with limited services can cost up to RM39 a year, though you will still have to buy your own web domain. If you do want more of the basic services but still below RM200 (if that is your budget), there are packages around RM60-RM150 for a year as well.
Websites: Webserver Malaysia, 1host
Cheapest price: RM39 for a year
Choose or design your website's template
You've now bought the address and house of your website, so now it's time to decorate the place. You also have a number of choices you can do here; you could hire a designer who will quote you on a price depending on what you want, you could purchase a design online, or you could use a free template available.
As the cost of a design varies heavily on what is offered, take into account what you need in your layout. Do you need a lot of pages? Will they all look the same? How many images will you be using?
Your cheapest option is to actually find a free template and customise it from there, though you may require some knowledge on how to work on some codings and layouts. But no worries, there's always the internet to help you out on that one.
Still prefer to pay for one? A website template can cost anywhere between US$15 (RM48) to up to US$75 (RM240).
Websites: Templateworld, Freewebtemplates, Freewebsitetemplates
Cheapest price: Free
The final tally
If you went for the cheapest web domain and hosting, altogether you would have spent RM74 for your website for a year, which is under RM100. Not a bad price! Though it does come with some limitations, so you may not be able to do as much as you hoped depending on your plan. There's always the free route that you can take as well, which will certainly help for those who want to start off simple and need to keep things easy, especially if you're new to the mechanics of a website.
Whilst there may be limitations when you keep things cheap; it doesn't hurt to start small and to build from there once your business grows or your coffers do. When you're ready to expand or if you've managed to secure investors; you can then opt for more professional website solutions. Good luck!