No matter how fancy your shiny new phone is, it's not worth much without a good, solid mobile plan that gives you enough SMS, talktime, and mobile data to put that phone to great use. Despite all the fun stuff mobile plans let you do with your phone, there are still plenty of things that they don't do.
Allow Your Data, SMS, and Talktime to Always be Available
Sure, your mobile plan gives you talktime, SMS, and data. But often only for a limited time. If you don't use it before it expires, you're forced to pay for a new bundle of data, talktime, and texts. It's an annoying way that telcos use to force you to pay just a little bit more than you should.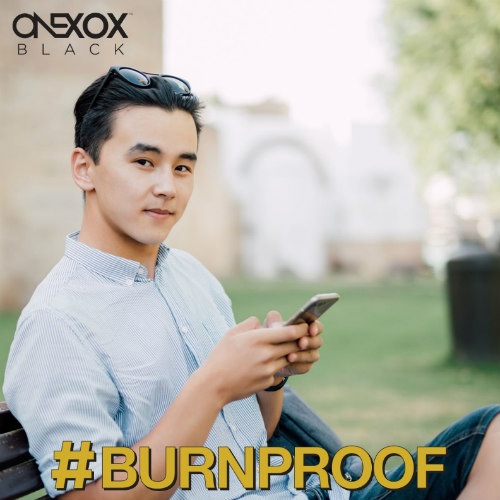 But mobile plans like the ONEXOX BLACK lets you use all the data, text messages, and talktime you have, with no expiration date. This means you get to use all of the services you paid for without wasting any of them at all. You never have to pay extra to reactivate your data or any of that ever again.
Let You Use Their Services, Contract-Free
But with this new plan you don't have to worry about that since it's not a contract. Don't like it? Just cut off and you never need to gaf about any penalty fees or anything else like that it's so great.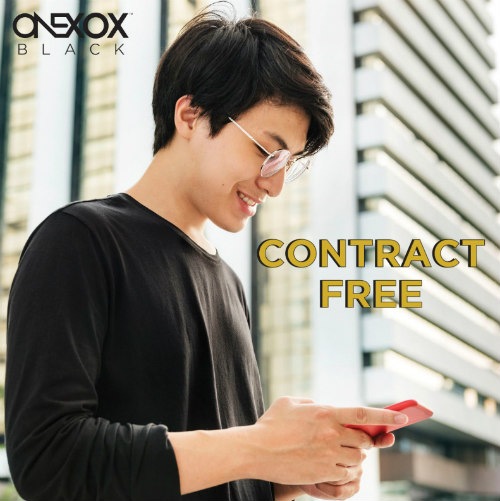 It's a good thing that ONEXOX BLACK doesn't tie you down like this. There are no penalties for switching out, and you're free to cancel anytime you want, without incurring any extra fees at all.
Give You High-Speed Internet All Day, Every Day
Even as mobile phone plans give you high-speed internet access, they also often throttle your speeds at certain hours of the day or make more of their data available only on some days of the week. This can be attributed to technological limitations, but really, more often than not it's the telcos looking to get you to pay a teeny bit more just because.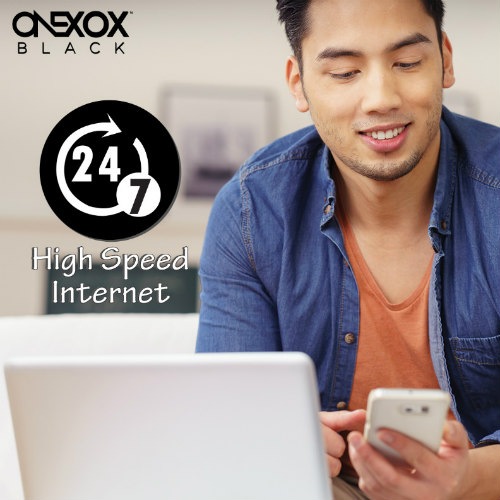 Fortunately, the ONEXOX BLACK plan offers you high-speed internet at any time of the day, and any day of the week. You're free to use as much high-speed data as you like whenever you want to. Combine this with the freedom of not being bound by contract, and never having to worry about your data being burned off, means this is the one plan that gives you absolute freedom to enjoy your fancy shiny new smartphone however you see fit.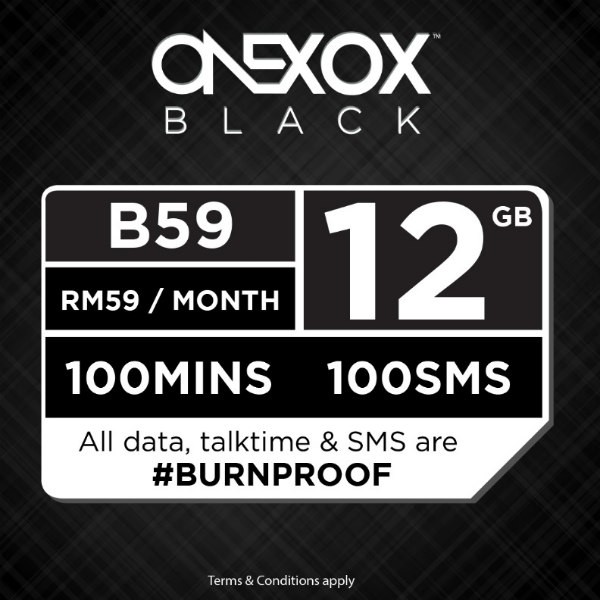 Right now, the ONEXOX BLACK plan comes in three flavours. The one that gives you the most data (12GB), talktime (100 minutes), and SMS (100) per month is the B59 plan which only costs you RM59 every month. A steal when you factor in all the other advantages we just mentioned.
If you're interested in the ONEXOX BLACK plan, you can visit their official website to know more. You can also contact XOX's customer service by calling 1300-888-010 or by emailing – [email protected]. Visiting an authorised ONEXOX BLACK dealer is a good option as well, if you prefer. Or just walk in to their co-working space by XOX, [email protected] in Sunway Pyramid to learn more and sign up.