In an age that's moving at almost supersonic speeds, all branches of technology and the people who use them rejoice at the availability of equally fast broadband speeds.
TIME recently launched three pretty amazing packages that will surely knock your socks off and change the game of the existing market. Let's take a closer look at them.
The Malaysian Broadband Market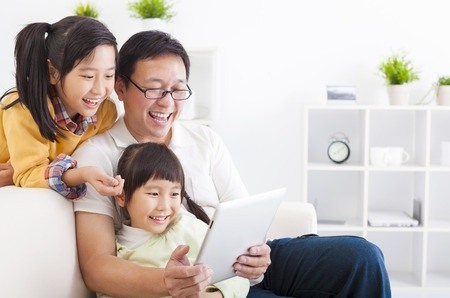 Before we check out what TIME brings to the table, it's only fair to observe what some of the biggest names in the Malaysian broadband landscape have to offer.
The MaxisONE Home plan offers 100Mbps at RM330 and RM398 for MaxisONE members and non-members respectively. Their 20Mbps plan is priced at RM198 while 30Mbps plan stands at RM248 for non-members – both of which are available to members for RM28 less. The 10Mbps plan levies a monthly charge of RM148 but can be enjoyed for RM128 under MaxisONE.
Telekom Malaysia (TM) also recently announced the Unifi Pro Plan that offers 100Mbps from RM329 a month and an early bird promotion that gives you a discount of RM30. Its 30Mbps and 50Mbps plans start from RM179 and RM299 a month respectively.
Let's now see what TIME's brand new plans look like.
TIME Fibre Home Broadband Plans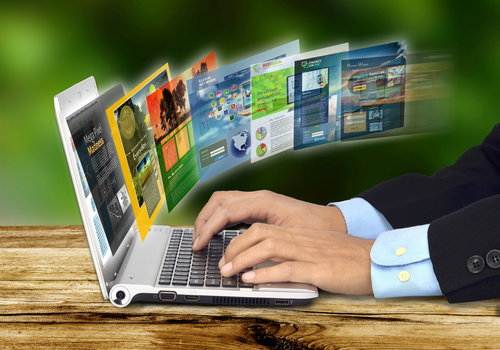 The first of three amazing selections launched by TIME includes the unlimited 100Mbps plan that costs only RM149 a month. Its capacity is perfect to make online activities a breeze and is best for households with up to 6 connected devices. You can download an HD (high definition) movie in 2 minutes and 39 seconds.
TIME's second plan is the unlimited 300Mbps plan that costs a meager RM189 each month. With that much speed, intense internet activities are taken in effortless strides. It comfortably supports up to 8 devices simultaneously and downloads an HD movie in 53 seconds.
Last but certainly not least is the whopping unlimited 500Mbps plan that costs a humble monthly RM299 per month. This is the type of speed that can satisfy any hardcore gamer – with the capability of supporting more than 8 within the same household, at the same time. Movie buffs need not worry about not having enough time to download their insane list of movies as a single HD movie can be downloaded in a mind-boggling 32 seconds.
What's amazing is all of TIME's plans offer unlimited symmetrical upload and download speeds – meaning usage quota is something that does not exist in their service dictionary! Here's some additional information packaged into a simple table:
TIME Fibre Home Broadband Plans
| | 100Mbps | 300Mbps | 500Mbps |
| --- | --- | --- | --- |
| Price (per month) | RM149 | RM189 | RM299 |
| HD Movie Download Speed | 2m 39s | 53s | 32s |
| Router Model | D-Link DIR-850L | D-Link DIR-850L | Linksys EA6350 |
| Voice Calls | Pay-per-use or RM10/month for 2,000 mins* | Pay-per-use or RM10/month for 2,000 mins* | Pay-per-use or RM10/month for 2,000 mins* |
*9 sen/min for calls to all fixed and mobile numbers nationwide, and 8 sen/min for IDD calls to 60 countries. Entitlement of 2,000 minutes is renewable yearly and must be utilised within 12 months of activation. T&C apply.
TIME to Up Your Broadband Game!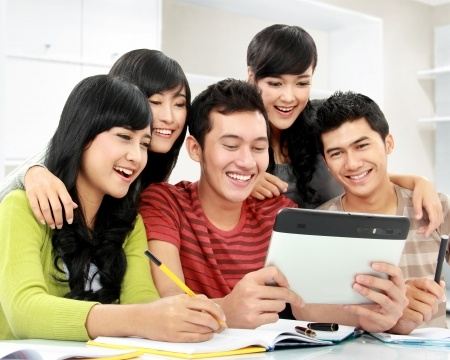 The cherry on top of TIME's game-changing plan is that it automatically upgraded all of its existing TIME customers to speeds of up to ten times faster than before. Those who have been automatically upgraded are given the liberty of making a one-time switch of plans at no charge at all* and is perfect for when you run into changes in the number of connected devices at home or simply require lesser speeds – all to better help regulate expenses.
Now's the time to make the shift for remarkably smoother internet use.
Incredible speeds and customer-oriented services, now that's what we call value for money. It's TIME you up your broadband!
*Terms and conditions apply.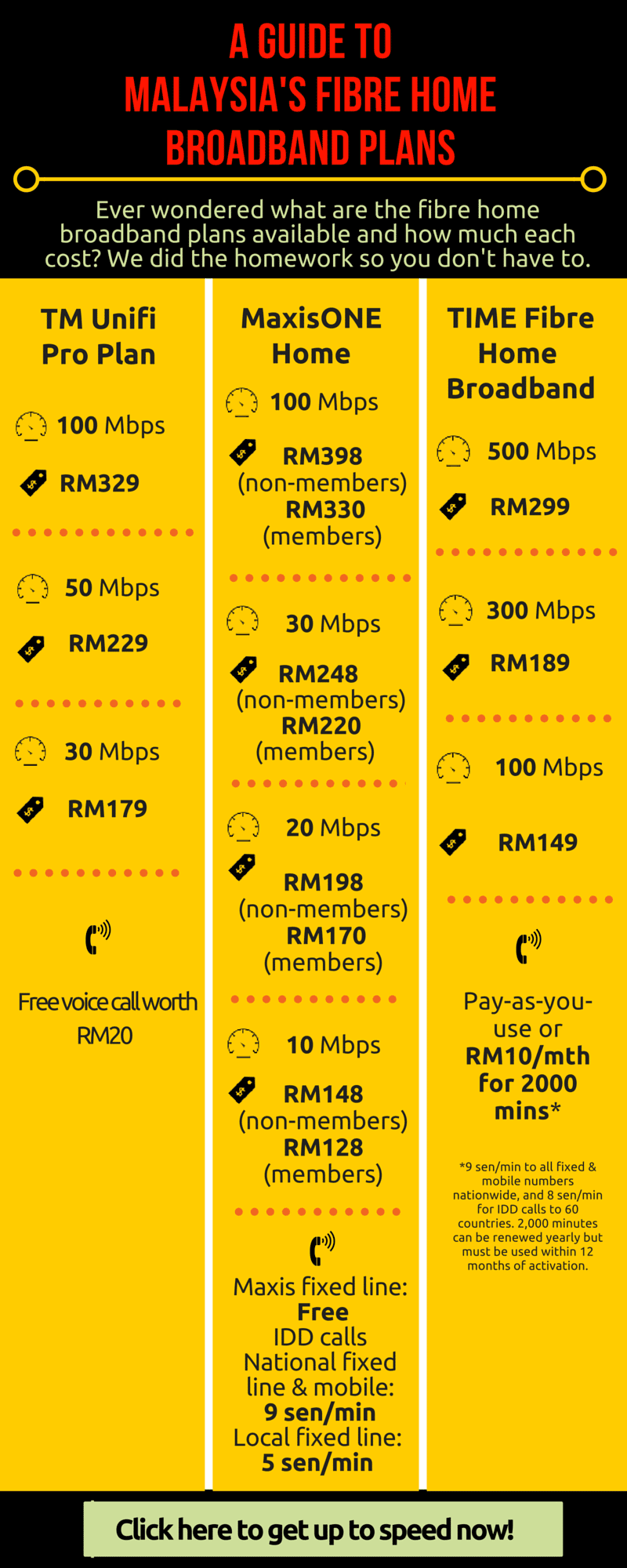 *Infographic provided by TIME