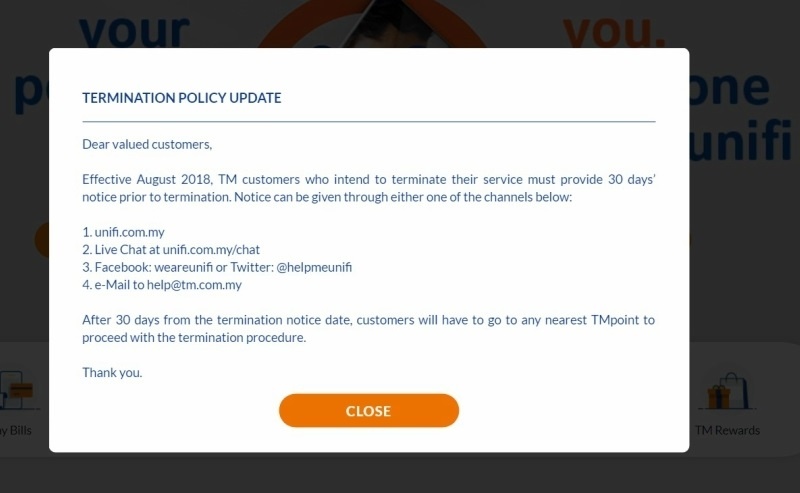 Unifi and Streamyx customers are now required to provide an early notice to Telekom Malaysia (TM) if they want to terminate their broadband plans. TM has updated its plan termination policy, which now requires customers to notify the company 30 days in advance.
In a pop-up message that appears on Unifi's official website, TM states the policy has has gone into effect starting this month. Customers can send their notice via the website and its live chat, its social media channel (Facebook and Twitter) or email. However, customers are still required to head to the nearest TMpoint to complete the termination process one month after they send their notice.
While the announcement may seem troublesome, this is not the first time a broadband provider requires an early termination notice. SoyaCincau notes that one of Time's terms and conditions requires its customers to provide a 30-day notice to terminate their broadband plans as well.
(Source: SoyaCincau)