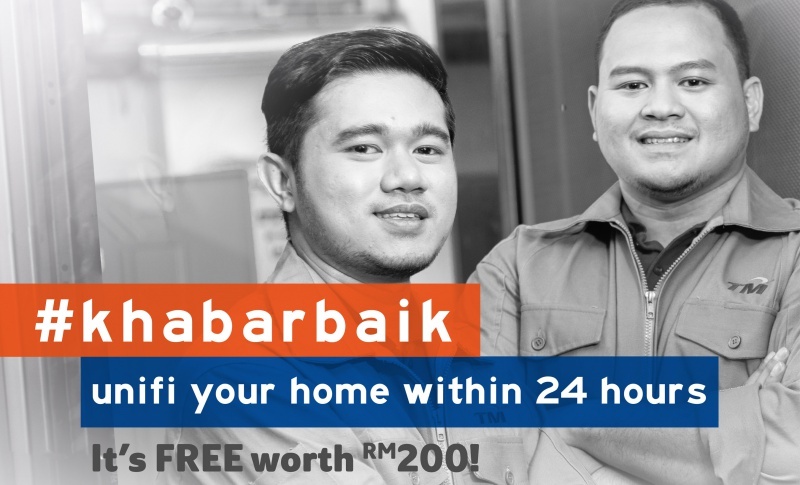 TM is speeding up its installation services to allow customers to enjoy installation for their new home internet plans. Applicable for Unifi and Streamyx home plans, TM is promising up to same-day or installations within 24 hours upon registration.
This initiative is to allow customers to set appointments for the Fibre Broadband to be installed on the same day or the next day after registering with Unifi or Streamyx home plans. The table below illustrates the time slots for the installation appointments depending on customers' registration time:
| | | |
| --- | --- | --- |
| Upon appointment slot checking & order submission | Earliest slot available | Day of installation |
| Before 10.00am | Afternoon | Same day |
| Between 10.01am – 2.30pm | Morning | Next day |
| After 2.31pm | Afternoon | Next day |
TM operates seven days a week, so this schedule is also applicable for the weekends, but is subject to the availability of appointment slots. In addition, TM is also waiving the installation charge worth RM200 until 31 March 2019.
TM currently offers two Fibre Broadband plans, with the first costing RM79 a month with 30Mbps speeds and 60GB quota, while its other home plan is priced at RM129 per month with 100Mbps speeds and no usage quota. Meanwhile, TM still offers four Streamyx copper-based broadband plans for areas that are not covered by TM's fibre network. Prices range from RM110 to RM160 a month.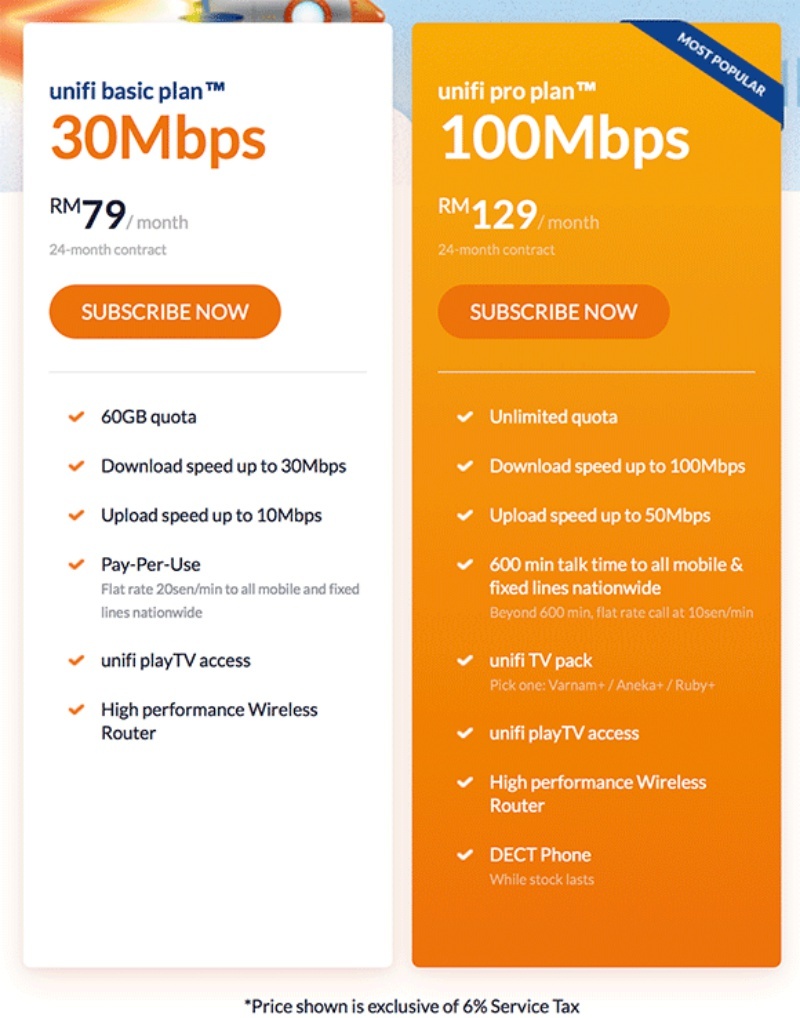 Check out Unifi's FAQ section for more information on services and plans.
(Source: Soyacincau, Unifi)