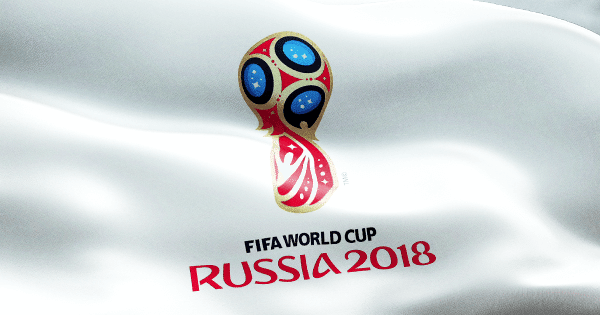 The world's biggest sporting event kicks off this week, as 32 teams battle it out to be crowned the champions of the football world. The FIFA World Cup 2018 takes place in Russia this time around, and as usual, Malaysians will be able to catch the tournament live on Astro. But if you do not have Astro, or prefer to not pay to watch the matches, where to watch World Cup 2018 matches for free?
RTM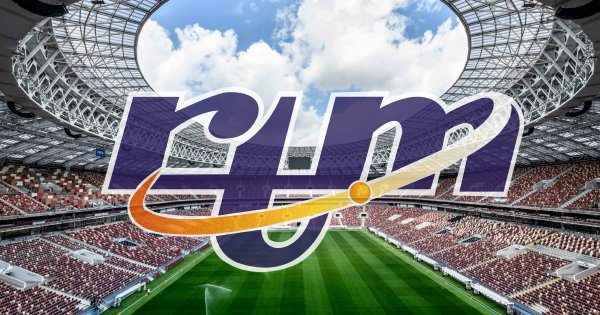 Malaysians are in for a treat this time around, as the new Malaysian government has worked together with several partners to broadcast World Cup 2018 matches live on RTM, which means anyone in Malaysia can watch it for free. But, just like any other sporting event, broadcasters must apply for a broadcasting right before they can cover the World Cup on their channels. RTM's license is a Free-To-Air (FTA) one, and it will air 27 live and 14 delayed matches out of the 64 matches throughout the tournament.
These matches will air over RTM 1 and RTM 2, which can not only be viewed on television sets, but Malaysians can also stream the two channels online.
Astro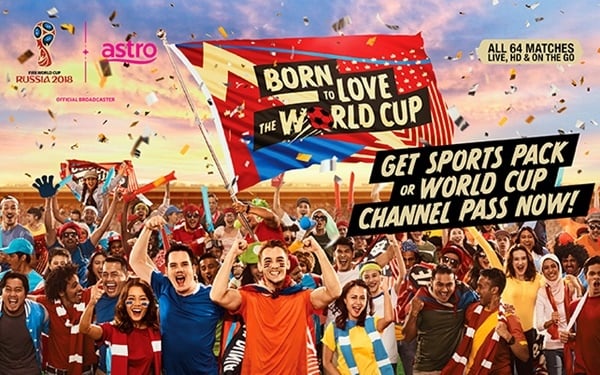 Pay TV operator Astro, meanwhile, has obtained the full broadcasting rights from football governing body FIFA, allowing it to air all 64 matches live. It is also offering the broadcast both in standard and high definition resolutions, and there's even a standalone app that lets you watch the matches in virtual reality with the Stadium Astro VR app – the first time Astro has done so for the World Cup.
Astro customers who are already subscribed to the Sports Pack, SuperPack, or SuperPack Plus packages will automatically get access to the dedicated World Cup 2018 channels for free. Other Astro subscribers and NJOI prepaid customers can purchase the World Cup Channel Pass for RM100. Finally, non-Astro customers can purchase this pass for RM120, and can watch the matches via Astro GO, which can be accessed via its website and its Android and iOS apps.
The World Cup Channel Pass can be purchased here.
Astro GO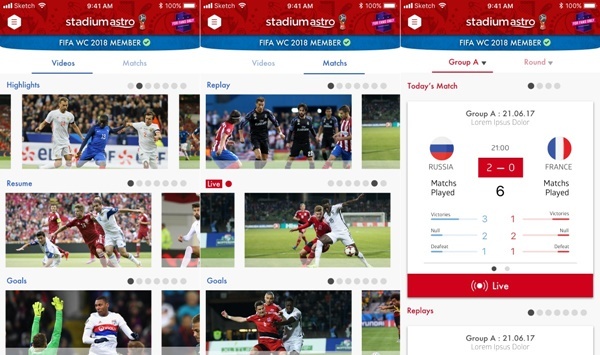 (Image: Soyacincau)
Most people are not aware that Astro GO (both website and app) is not actually reserved to Astro subscribers only. While subscribers will gain access to premium channels based on their respective packages, non-Astro customers can access selected live TV channels and content for free.
This includes Astro Arena, the channel that usually focuses on local sports content. During World Cup 2018, Astro Arena will air 22 live matches. The company did not disclose which matches will be aired, however.
With matches kicking off as late as 3am, watching World Cup matches on your phone is the perfect way to sneakily watch the matches in bed. Just make sure you have enough sleep!
Hotlink & Maxis
It has been revealed that Maxis and AirAsia are two of the main sponsors for the FTA broadcast license given to RTM, where both companies contributed a total of RM30 million. For the benefit of its customers, Maxis is offering a unique World Cup 2018 promotion for its prepaid and postpaid customers, in collaboration with Astro.
The Maxis Bola Raya campaign allows customers to purchase a Astro World Cup Match Pass via the MyMaxis, Hotlink RED, or Hotlink Flex apps. This pass grants users access to one World Cup 2018 match for just RM1. Those who purchase this pass can watch the match in HD on the Astro GO app, and if you're watching the match while on Maxis' mobile network, the data required to stream the match is free.
If you are a Maxis or Hotlink subscriber, it makes perfect sense to purchase these passes compared to buying a World Cup Channel Pass from Astro, which costs RM100 for non-Sports Pack customers and RM120 for non-Astro subscribers. Purchasing all 64 matches via the MyMaxis, Hotlink RED, or Hotlink Flex apps would cost just RM64. That said, Astro's World Cup Channel Pass offers 24-hour access to its dedicated World Cup 2018 channels, which airs highlights and other exclusive content in between matches.
As Soyacincau reports, customers must purchase the pass at least 3 hours before the match kicks off. The option to purchase a pass for a match that begins in less than 3 hours will not be available. Maxis states that those who purchase the pass will be given a code within 2 hours after purchase, and this code needs to be entered at this website to unlock access to the match.
Your local mamak restaurant, McDonald's, or bar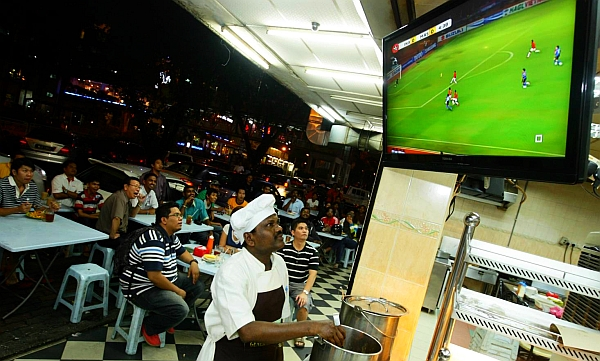 (Image: The Hive)
Some people will agree that watching football on a small screen, alone, isn't the best way to enjoy the match. Most Malaysian football fans spend their weekend nights watching football at their local mamak restaurants, where food is cheap, the screen is big, and the crowd is big (in the big matches). The atmosphere is not quite the same as watching the match in a stadium, but you also have the comfort of your own table and chairs. For a louder atmosphere, the neighbourhood bar is always another option.
Others prefer watching in a McDonald's outlet. Traditionally, McDonalds – which is a FIFA World Cup partner – would air live football matches on weekends (though at low volumes). The crowd is also less, but depending on the outlet, watching matches here can be a lot more comfortable, with lots of fans in the outlet. You may also end up paying a little more for your food, compared to a mamak restaurant.
Final Words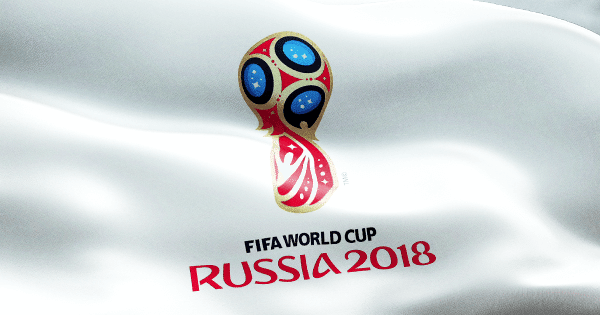 Different football fans have different ways of enjoying the beautiful game. With the many options available, and thanks to the generous contribution of sponsors, all Malaysians will be able to enjoy World Cup 2018.