Are you ready for the big day? Whether you're celebrating Valentine's Day this weekend or planning to surprise your significant other on the day of (which happens to be on a weekday), you don't have to blow up your bank account for the sake of impressing your date.
Love, after all, cannot be measure with mere currency. Having said that, you don't have to skip the iconic day of love altogether. Here are 5 super fun and affordable date ideas for you to spend some romantic time with your other half without being seen as a cheapskate – or worse, boring.
Museums or Art Galleries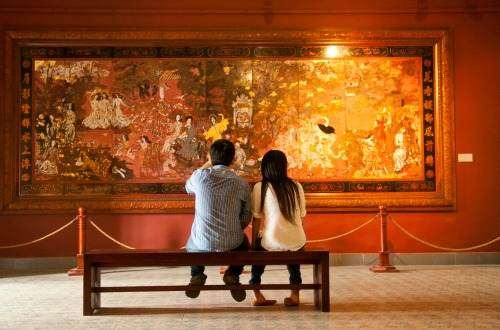 Instead of viewing the latest pre-packaged pop culture, why not take in some ancient culture instead? Museum entrance fees are often on the low side and learning about history and interesting artefacts can be fun, especially with a partner alongside.
Art galleries like Galeri Petronas and the National Visual Arts Gallery provide plenty of interesting art exhibitions that alternate every few months, in addition to their collection of fascinating paintings. It can be an exhilarating and mind-opening experience for both you and your date.
Where: Galeri Petronas and National Visual Arts Gallery are great art institutions and there are several national museums all over the Klang Valley.
Cost: The art galleries are free to enter, while the museums cost a maximum of RM5 per ticket for local citizens and a maximum of RM10 for non-citizens.
People-Watching at the Airport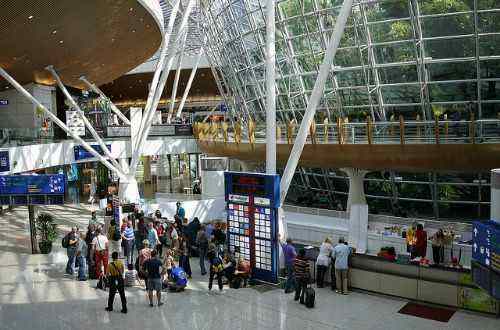 Not interested in staring at static paintings or sculptures? Why not stare at people instead? People watching is one of those things you don't think would be fun to do until you do it. Try going to your local international airport. You will see people dressed to the nines; people wearing their pyjama bottoms with holey shirts, Asian aunties jogging across the terminal, tourists in flamboyant, flowery shirts, travellers with backpacks as tall and wider than themselves, and everybody in between.
It's free, and the people are particularly fun to watch. Between their tearful farewells and welcome hugs, seeing others go through emotional changes can provoke interesting discussions between you and your date and bring you closer together as well.
Where: Check any one of the international airports in Malaysia
Cost: Free, minus travel cost
Open Mics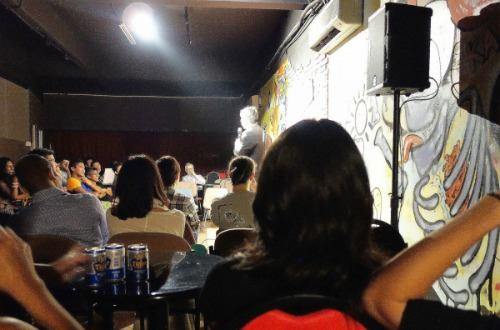 Prefer to do something more involved and perhaps impress your date a different side of you? Not a problem, just sign up for an open mic night at your local bar or comedy club and try your hand at either poetry; a musical performance or a stand-up comedy.
Don't worry about the audience, they're usually a lot more forgiving to first-timers. But even if you do get a tepid response, your date will appreciate the massive effort you've put into your show – and date. Besides, it'll be a fun night to talk about in future. Plus, performers get their entrance fees waived. Score!
Where: There are dedicated spots for music and spoken word, or you could check out 1 Mic Stand or Crackhouse Comedy if being funny is your thing.
Cost: From free to RM16
Hiking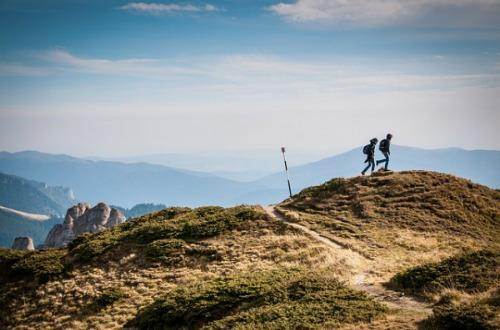 This option is for you adventure-seekers out there. Hiking together is not only a healthy activity; it's also way cheaper than most other adrenaline-infused activities and requires minimal gear. Consult some online message boards or hiker community sites to find out the prettiest, Instagram-worthy spots near you and hike your way up to a great Valentine's Day with your significant other.
Increase the romance in the air (once you're sure your significant other is an outdoorsy person) by packing a candlelight picnic and have a romantic dinner overlooking the sunset once you're up there. #pictureperfect.
Where: Wherever there's hiking trails. Check out the handy resources available online.
Cost: Free, minus travel cost
Groceries, Then Cooking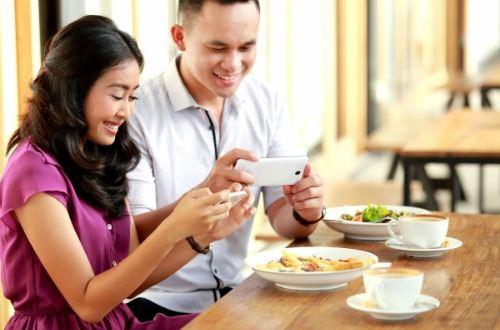 Whoa, did we just tell you to go for a grocery shopping with your date? Yup. The twist here is to make a game of it. Here's how you do it:
You each enter the place separately and buy food stuff you think the other will know how to prepare.
You meet each other at your place and see what the other bought.
You both try to figure out what to make for dinner based on the ingredients you have.
It's a fun way to discover each other's tastes in food, and at the end of it, you both get a home-made dinner.
A word of caution: the success rate for this date idea depends on both you and your significant other's cooking skills. But even if the food made by either you or your date isn't edible as tasty as you'd expected, just laugh about it and enjoy each other's company.
Where: Your local supermarket
Cost: You can limit yourselves to however you want, but boost the creativity factor by setting a RM50 budget.
As you can see, there are plenty of ways to have fun on a date without making your wallet cry. Do you have any other economical dating ideas that we missed out on? Let us know in the comments section below!