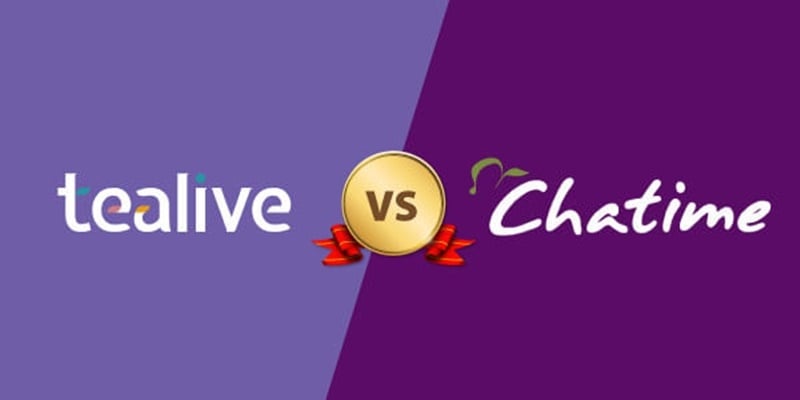 Over the last 18 months, you may have heard about a legal battle between two of Malaysia's most popular bubble tea brands: Chatime and Tealive. The standoff between the brands' owners, La Kaffa International Co Ltd and Loob Holding Sdn Bhd respectively, have left some people thoroughly confused. After all, weren't there rumours of Tealive shutting down before? Or was that Chatime? Wait, didn't Chatime rebrand as Tealive? Are they not the same thing?
If you have only heard of this legal drama in passing, or would like a refresher on what actually happened between the two companies, here's a timeline of what took place since 2017.
January 2017: The initial fallout between La Kaffa and Loob Holding
The dispute began in January 2017 when La Kaffa, the Taiwan-based company behind Chatime, terminated Loob Holding's contract as the franchise holder for Chatime in Malaysia based on an alleged breach of contract on Loob's part. Despite having more than 20 years to go in the contract, La Kaffa alleged that Loob had begun sourcing unapproved raw material, which violated the terms of the master franchisor contract, prompting the company to act.
Loob accepted the termination, but here's where things took a remarkable twist: it "rebranded" virtually all Chatime outlets in Malaysia into its own brand, Tealive, and ran the outlets as usual. Naturally, La Kaffa sued Loob in the Malaysian courts, seeking an injunction to stop the Tealive outlets from operating.
February 2017: Loob Holding and Tealive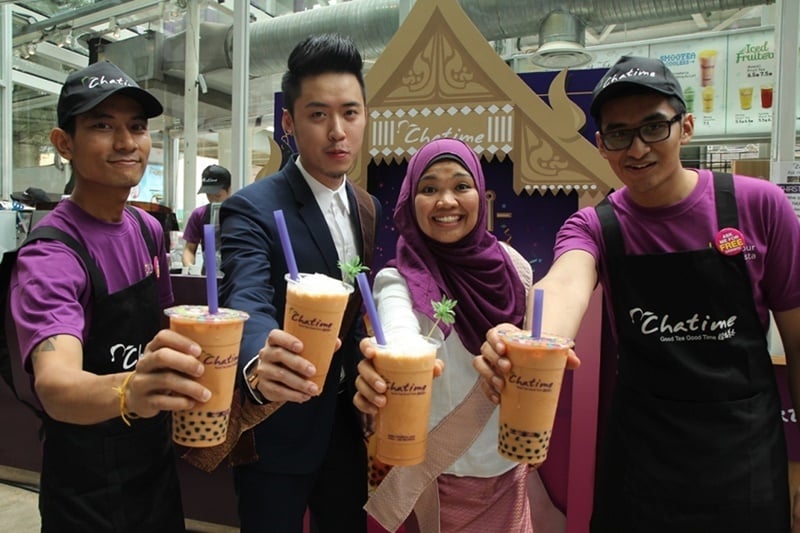 (Image: The Hive Asia)
What Loob Holding did to rebrand Chatime into Tealive almost literally overnight was honestly a remarkable feat, masterminded by CEO Bryan Loo. When news of the franchise termination broke in January 2017, Bryan Loo went on a series of charm offensives, delivering interviews, engaging social media, and releasing statements to make Loob Holding's side of the termination public knowledge in Malaysia. Here's an excerpt of an interview Loo did with Inside Retail Asia in February 2017:
"We want to be the brand that protects the weak and isn't afraid of the strong; but also the brand that embraces changes. On the other side, with our hands untied, I believe that over the next quarters there is going to be a lot of innovation in terms of products, which we couldn't do before.
"When we used to collaborate with local brands, we were served warning letters; so moving forward that's something we don't have to worry about, so we can be innovative. I would also like to establish a regional R&D centre to come up with more creative drinks that will excite the market. Also, we're looking to carry on with our aggressive expansion and move into other regions. We were already planning to do that with the previous brand, but now we get to do it with Tealive."
Meanwhile, Taiwan-based La Kaffa did poorly in this respect, failing to communicate their narrative to their Malaysian customers.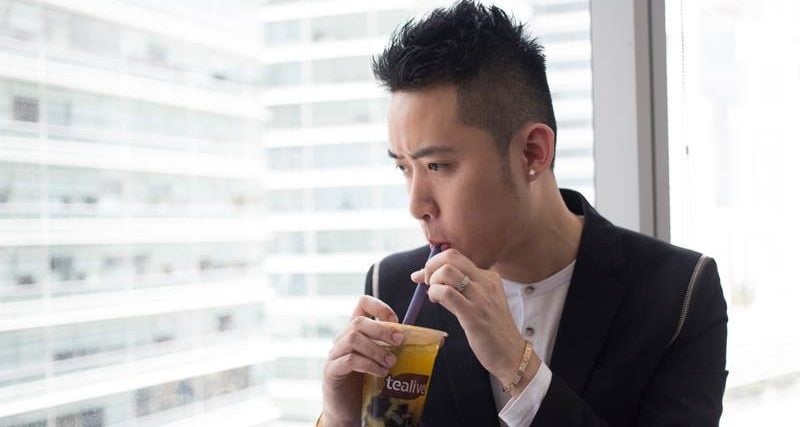 (Image: Vulcan Post)
Loo didn't stop there. By the end of the month, he announced that now that the master contract with Chatime was ended, 161 of the existing Chatime outlets (or 95% of all Chatime outlets in Malaysia) would be rebranded and operating under Tealive. Overnight, the familiar Chatime brand changed face – but Tealive's menu was virtually identical.
La Kaffa, clearly outraged, immediately began proceedings to seek a court injunction to stop Tealive from selling similar products to Chatime. These proceedings were heard in the High Court on 28 March 2017.
March 2017: Chatime takes Tealive to court… and loses
What Loob Holding CEO Bryan Loo basically did was to set up Tealive as a rival to Chatime, which is against both the terms of the master franchise agreement as well as the Franchise Act 1998. When La Kaffa brought this case to the High Court, it sought a mandatory injunction and a prohibitory injunction against Loob Holding.
The mandatory injunction was for Loob to return all the confidential information and documents related to Chatime back to La Kaffa.
The prohibitory injunction was to restrain Loob from continuing its trade as a competitor of La Kaffa for two years, as agreed in the post-termination terms of the franchise and in accordance with the law.
La Kaffa was successfully granted the mandatory injunction, but failed in obtaining the prohibitory injunction. The judge said that forcing Tealive to shut down its business would negatively affect the livelihood of over 800 employees of Loob, as well as the suppliers, landlords, and families of the employees. The judge also believed the damages that Tealive would have to pay Chatime in compensation would make up for any loss Tealive has inflicted on Chatime's business.
Thus, at this point of the legal battle, Tealive triumphed over Chatime.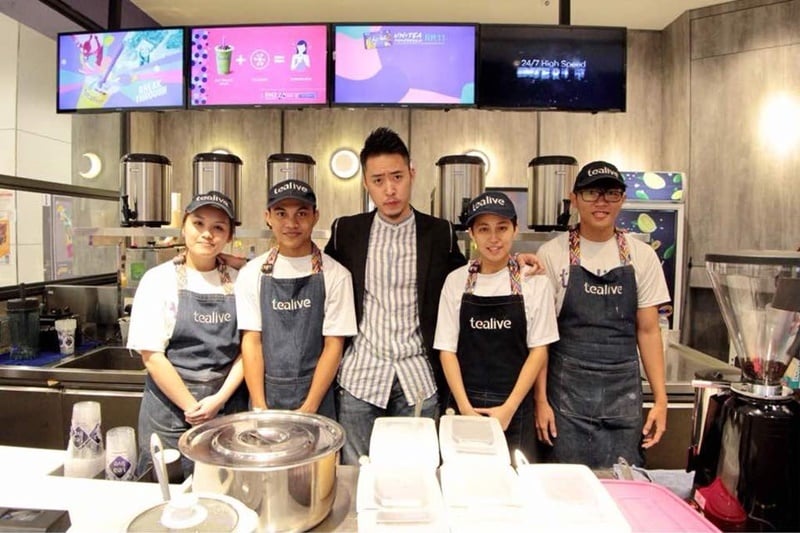 (Image: Tealive Asia (Facebook))
Tealive continued to operate in competition with Chatime, which was still running what was left of its remaining operations in Malaysia, having found a new franchise holder to run the outlets that had not been taken over by Tealive, and slowly regrow the brand. It would take over a year before things would…bubble over.
October 2017: Tealive goes international
Taking advantage of the lull in the courtroom, Loob Holding begins expanding into international markets. Vietnam was first, marking Tealive's international expansion before the brand was even a year old. It soon made moves to enter Australia, and announced an ambitious goal of entering 15 markets by 2020.
Part of the reason behind this aggressive international push appears to stem from economic conditions in Malaysia. In an interview with The Edge, CEO Bryan Loo said:
"Rents are rising, the currency is going down and the cost of raw materials is going up … we want to grow the local market, but the situation is not encouraging at all. It becomes a motivation for us to go abroad. We will continue to strengthen our local market, but half our effort will be on getting into other markets."
June 2018: Court of Appeal decides on Chatime win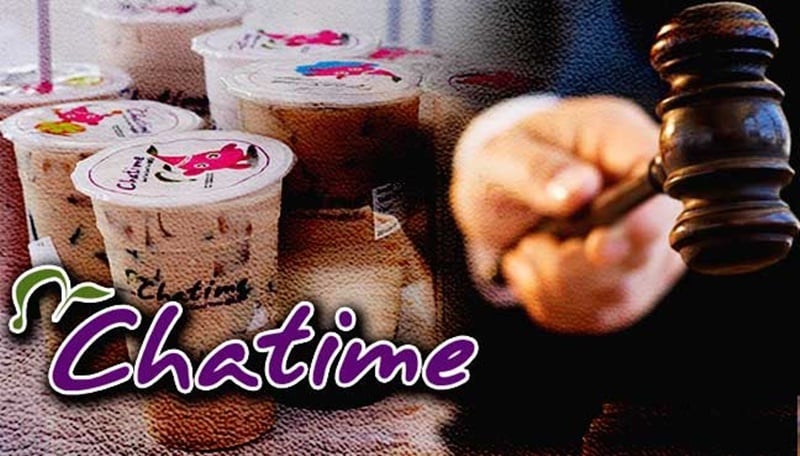 (Image: Free Malaysia Today)
A year has passed since the High Court ruling on Tealive's legality. The media and online chatter about the matter have died down since, and Malaysians have now accepted both Tealive and Chatime as established players in the bubble tea market. In the meantime, more and more bubble tea brands from the region make their entry into Malaysia – after all, with no dominant brand in the market, the industry was ripe for anyone to grab market share.
However, La Kaffa didn't just roll over after their loss in the High Court. It made full use of the Malaysian legal system by applying for leave to appeal to a higher court, in the hopes that the higher court will find in its favour and reverse the previous ruling. La Kaffa appealed to Court of Appeal, and its effort paid off when the court decided that the previous judgment was wrong – and granted Chatime the prohibitory injunction it sought for.
On 27 June 2018, the Court of Appeal said that it was clear that Loob Holding was in breach of its legal obligations in the franchise agreement as well as franchise law. It did not agree with the High Court's view that shutting down the Tealive business would affect the livelihood of Tealive's employees, saying that the reason was not justifiable given Tealive had, "in crude terms", changed Chatime to Tealive overnight against its legal obligations to the contract and to the Franchise Act.
The conclusion of the prohibitory injunction is that Tealive is no longer legally allowed to continue its business. News of this quickly spread online, reigniting interest among curious Malaysians.
July 2018: Tealive struggles to regain upper hand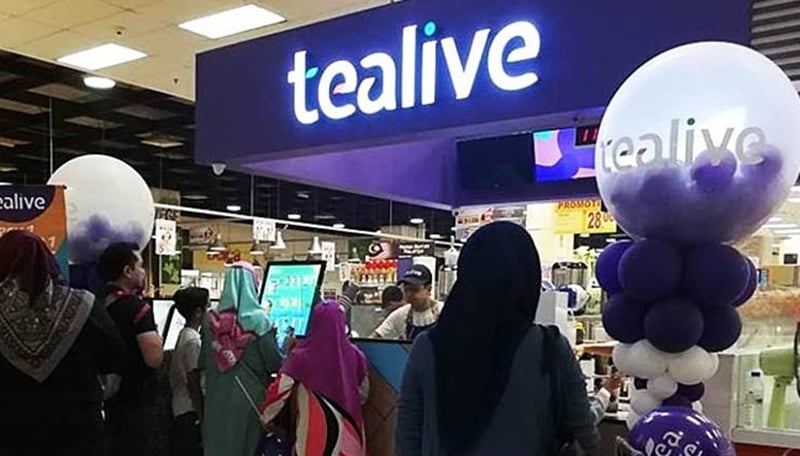 (Image: Free Malaysia Today)
Following Chatime's success in the Court of Appeal, Tealive was quick to release a statement saying that it would file for a stay of execution and leave to appeal to the Federal Court, the highest court of the nation. As explained earlier, a higher court can reverse the decision of a lower court. A stay of execution would give Loob Holding the clearance to continue its operations while the company appeals to the Federal Court.
However, on 5 July 2018, the Court of Appeal rejected Tealive's stay of execution. The Court of Appeal said that despite Loob applying for a stay that would be in effect while it makes an appeal to the Federal Court, there are no records of there actually being a pending appeal made by Loob at the time of the decision for the stay.
The judge also said that "courts should not lend its hand to persons who on the face of record are seen to be cheats."
Yes, he actually said that.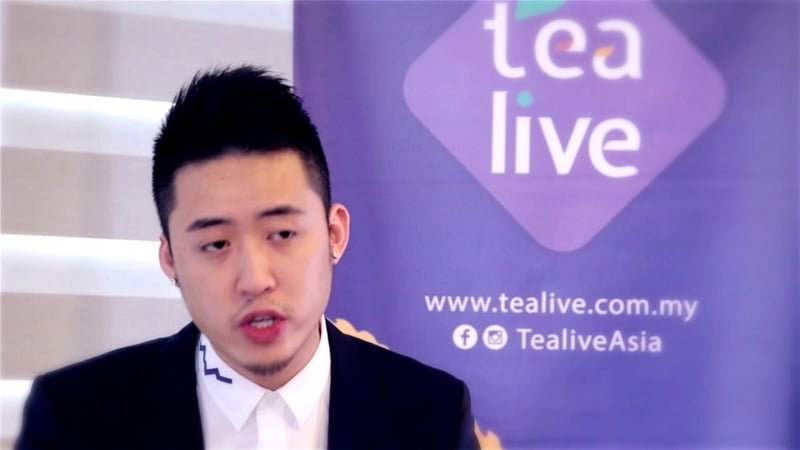 Snarky official comments aside, Loob can still hang tight and take the last resort of appeal to the Federal Court, if they are given leave to do so. According to the company, it has already filed for this leave to appeal to the Federal Court on the morning of 5 July 2018. However, until anything else changes, the legal outcome is that Tealive is still bound under the injunction to cease operating its business.
Meanwhile, Chatime has offered to re-employ staff who may be affected by the injunction to close the Tealive outlets. Aliza Ali, group managing director of Chatime Malaysia, has said that Chatime was mindful of the repercussions the court decision would have on the livelihood of employees, outlet owners, and customers. "Within the scope allowed by the relevant laws, we would welcome former Chatime franchisees and employee, who have been affected by the whole ordeal, to contact us should they require assistance from us," she said.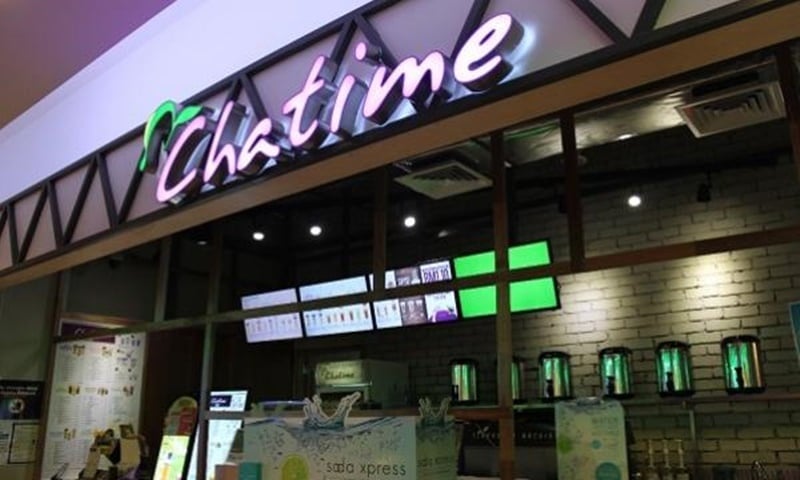 (Image: QSR Media)
Later in July 2018: Tealive still alive and kicking
After its rejection by the Court of Appeal, Tealive took to the higher avenue of the Federal Court and has met with initial success. Although no official word has been released about the status of Loob Holding's actual appeal to the Federal Court, Tealive said in a statement on 16 July that the Federal Court has granted its application for a stay of execution, something the lower Court of Appeal had rejected a mere two weeks ago.
As a result of the stay, Tealive has the okay to carry out business as usual until there are any further final developments in the Federal Court.
What's next?
The ruling in favour of La Kaffa at the Court of Appeal definitely swings a huge hammer into Loob Holding in this battle, but the war isn't won just yet. If Loob is granted leave to appeal to the Federal Court, it has one last chance to fight its case – and this time, a ruling for either party will be final with the Federal Court being the highest court in the nation.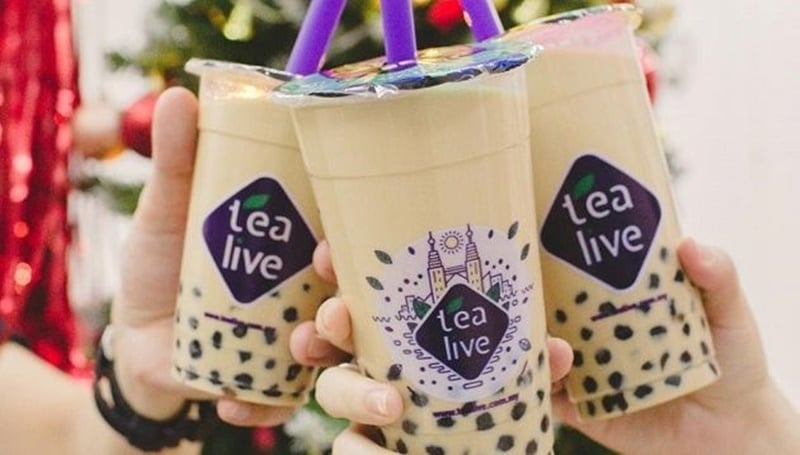 (Image: Marketing Interactive)
Should the Federal Court judge rule in La Kaffa's favour, it will be fascinating just how the outcome would impact the Tealive brand especially considering its presence in other markets. A victory for La Kaffa essentially means Tealive is illegal from day one, so will it be required to cease operations entirely?
Meanwhile, a Loob Holding victory will likely see the Tealive brand grow even stronger. CEO Byran Loo is a hugely ambitious entrepreneur, and the end of this legal distraction will likely see him double down on establishing Tealive as a global brand.
Now that the Federal Court has granted Loob the legal all-clear to continue operating until a final decision is reached, the only thing to do now is hang tight and watch the Federal Court for any further developments. Until then, thanks to the Federal Court and the valiant efforts of Tealive and its lawyers, you can still get your regular bubble tea fix from any neighbouring Tealive outlet.