The great outdoors does not have to be strictly for the adrenaline junkies. There are a bunch of amazing outdoor activities in Kuala Lumpur that you can do without travelling for hours.
With the school holidays and the upcoming year-end holidays here, get yourself and your family to experience the outdoor activities our city has to offer! Here are a bunch of fun outdoor activities you can do in KL that will are not only insta-worthy, but a great way to spend a weekend with friends and family as well!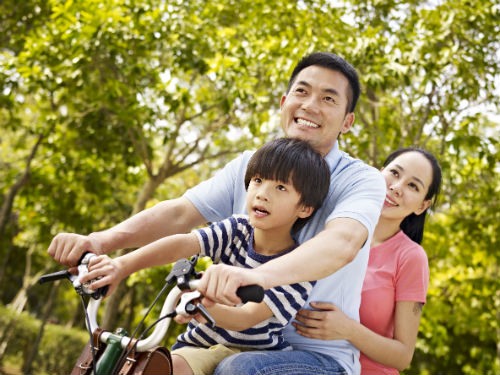 1. Eco Fun Ride
If you have yet to enjoy the many wonders of Lake Garden, this is one of the most compelling ways to explore the wonderful Orchid Garden, Hibiscus Park, Deer Park, and many other parts of the park.
You won't even have to do any walking while you're there, just hop on to the personal electric Segway and ride around the park at leisure. The tour is a little pricey, at RM299, but it'll definitely be a fun and educational treat for you and your family.
<a href="https://ringgitplus.com/en/insurance/?utm_source=ringgitplus&utm_medium=banner&utm_campaign=my-rpint-gen-gen-insurance&utm_content=blogcta_ins_compareinsuranceplanson_ringgitplus_mid"title="Compare insurance plans">

2. Orbing
If you fancy doing something crazy, how about stuffing yourself into a giant plastic orb and roll down the hill at high speed? An outdoor activity company called Funzy Events can make that happen. You run in the orb and roll around or down the hill like a hamster, or even float around in the water!
According to Asia City Online, the activities are available in Titiwangsa Lake, Kuala Lumpur, The Heritage Village, Seri Kembangan, or The Cruise Tasik, Putrajaya. Prices are not up on their website, so you will have to give them a buzz to follow their events.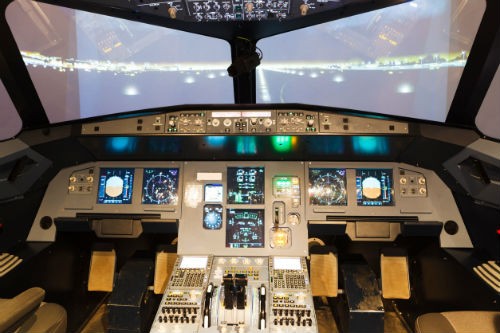 3. One Day Pilot
Ever dreamed of being a pilot? Now you can experience exactly how it feels like to be a pilot through a Flight Simulator programme at One Day Pilot! You get a peek inside an actual airline training centre, and have the privilege to try their Motion Flight Simulator, usually used to train commercial pilots.
The extremely realistic simulator will make you feel like you're actually flying a commercial plane – and you even get a co-pilot to help you along the way! The packages start from RM699 for a single trip and becomes more expensive with additional sightseeing pax.
4. Flyboarding
This one is a little ways from the Kuala Lumpur city area, but still within the Federal Territory (Wilayah Persekutuan), just in the vicinity of Putrajaya.
Flyboarding is an adventurous water sport activity which allows you to float and glide over the water – on a board. The board is attached to your feet and the powerful water pressure keeps you in the air and allows you to freestyle and perform all kinds of stunts over the lake. The rates vary from a single person to group bookings and you can send them a booking enquiry to find out their current rates.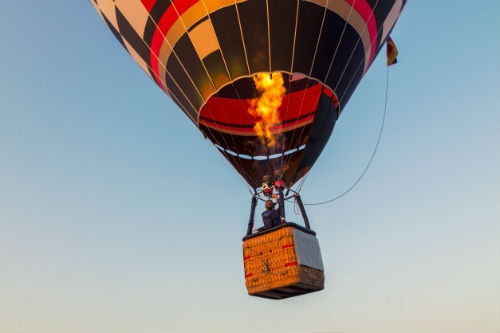 5. Hot Air Balloon Adventure
If you are exploring the Putrajaya side of things, you should try out the hot air balloon adventure. For RM230 per person or RM1,000 for a private tour, you get to be lifted up in the sky and feel like you're floating in a basket tied in balloons – just like a certain animated movie that made everyone (we know) cry.
It's a unique experience, and you can float among the clouds for approximately 45 minutes while taking in the view from up high and take wonderful pictures to make everyone jealous remember it by. Perfect selfie ever? Check. You can't change your course, but rather just float according to the whims of the wind, but your pilot will make sure you land safely.
In Case the Fun Ends Up the Wrong Way…
These amazing activities and adventures are a lot of fun, but it does come with a certain level of risk. While these activities are perfectly legal and meet all the standard safety guidelines, we can never be too careful. Make sure all your insurance policies are up to par as well.
If you do not already have one, head on over to our medical insurance comparison page and choose one that not only covers you for severe injuries, also critical illnesses – in case any other health scares come about.