The holiday season just came and went: the vacation has been had; the feast eaten and the malls cleared out in one shopping spree (well, not quite but it might look that way when you count your shopping spends).
But what the festivities left you isn't merry and bright – it's rather scary when you look at your bank account.
If your finances are in a bit of state thanks to the holidays – let us help with our Get-Your-Finances-Fit-Again list of easy steps. We promise, we won't ask you to get two jobs.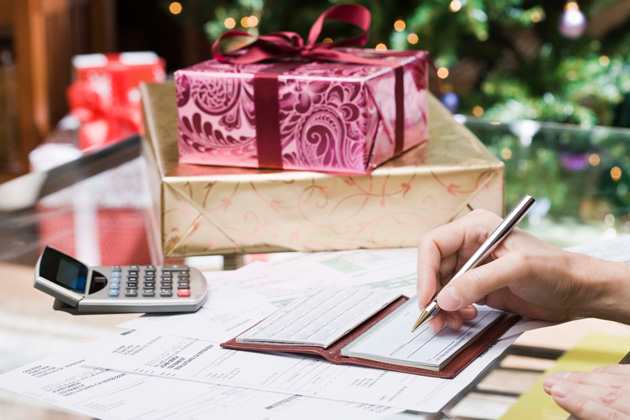 Attack All the Debt
Ok, breathe. It's time to look at those credit card bills. Holiday spending can really sneak up on you especially in the form of credit card debt as you rush to pay all the utility bills, buy presents and book holidays.
Here are some ways you can help get your credit card back in it's old fit form:
1) Opt for a balance transfer: if you have an empty credit card; a balance transfer can help you trim the fat off your credit card balance by reducing or removing completely, the interest incurred. Even if you don't have an empty card, check out our list of the best balance transfers in Malaysia so you can apply for the best one. Why do you need an empty credit card? Our handy guide on balance transfers should explain that!
2) Ask Your Bank if Conversion to a term loan is possible: Some banks offer the option of converting your balance to a term loan with lower interest. The lower interest isn't the only selling point – the fixed repayments mean you have to be diligent in repaying until your debt is down.
3) Employ the Snowball method: The snowball method is simply this – throw every sen you have at your debt. Leftover change from the fast food joint? Use it to pay your debt. Did your friend finally repay the RM50 he owes you – yup, use it to pay your credit card!
Don't Neglect the Emergency Fund
If you came out on the other side of the holidays with your emergency fund intact – we would like to congratulate you. It's no easy feat! But if you haven't don't worry. Missteps happen and it's never too late to fix!
We understand that this can be a tall order to achieve especially when you're trying to pay down debt too! Like, where is all this spare change going to come from anyway? We hear you. It doesn't have to be a monumental amoun really. Every little bit helps.
If you don't like carrying coins with you, make the habit of putting them into a dedicated emergency coin box everyday. Or if you think you have spare pocket change from grocery shopping, dump them in there too.
You'll be glad you did. Should an emergency like a car break down or traffic summon that is on the verge of an arrest warrant take place; your little box of petty cash would certainly be there for you to 'Break in Case of Emergency!'.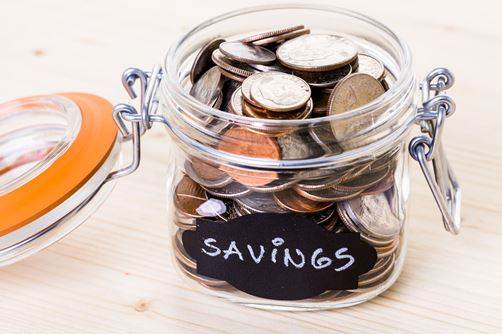 Strap on That Tight Belt
This one is hard; we won't lie but try as we might – we can't avoid it. Unless you've received a super bonus or salary hike for 2016 (which you will still need to save, invest and grow!); a little belt tightening is in order.
We don't mean starve (although some of you might because of your diet resolutions), you could employ other methods of trimming the excess. Opt for generic brand groceries, cutting out dining out and shopping just for a month could help you repay the load you spent in December.
Depending on your debt load, it may take a few more months but it's still doable.
Extreme Measures
Should the above fail because you've gotten just a wee bit in over your head; it's time for more drastic measures.
Take a look at your expenses and liabilities for the coming months. Can you manage? Is there a way you can consolidate your debt through a consolidation loan or balance transfer ?
Should none of the financial institution alternatives work – consider roping in the help of professionals. You can either consult a personal finance advisor who can whip your finances back in shape (yes, it will cost you but the cost repays itself through cleaner financials after the ordeal!) or get in touch with AKPK for credit counselling services.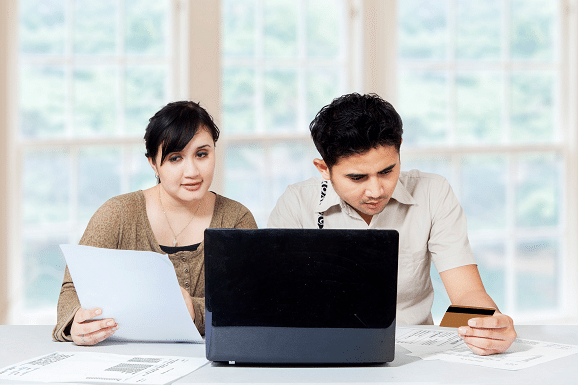 Once Bitten, Twice Shy
Once you've cleared the holiday spending aftermath, you'd like to take a breather and maybe treat yourself once again. Absolutely no problem! Just remember not to end up in this financial pit again.
Some of the ways you can do that is to start saving for your festivities and holidays way ahead of time. You can even do your Christmas shopping earlier to avoid the last minute barrage of gift bills. Stake out warehouse sales that happen all year round to get even more bang for your buck.
Do you have your own tips on how to bounce back after holiday overspending? Let us know in the comments.