Articles in our New Year, New You series will help you harness the optimistic powers that only a new year can bring. In this four part series, we'll be bringing you budget-friendly tips to truly make this the year of Y-O-U!
If you feel like you've been neglecting your physical self – from health and fitness to wardrobe and grooming – you're not alone. So many of us put ourselves last and make excuses for not paying enough attention to our bodies till we reach a burnout.
Before it gets to that, just spare a little attention to these three parts of your life to give your body the TLC it deserves.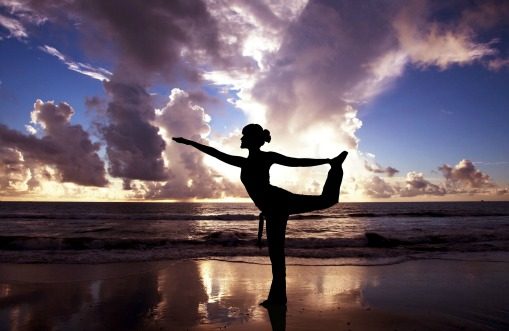 1. Health
A healthy body is a happy body! There's nothing better than a clean bill of health to motivate and keep you on a positive path. A great place to start would be with getting a thorough medical check-up.
Health screenings at private hospitals and clinics come in various packages and prices, ranging from as little as RM100 to as much as RM2, 000. Note that up to RM500 of your complete health exam is even tax deductible (yippee!).
Alternatively, if you just can't afford a medical check-up at a private healthcare provider, do look into basic screening services at a government hospital.
More importantly, think about getting medical insurance to continue protecting your body and to cover your medical bills should you require hospitalisation.
Consider buying basic medical insurance if you don't have any (check out our comparison page for medical cards to help with the research) or upgrade your existing policy for more comprehensive coverage if you can afford it.
2. Fitness
As an extension to getting healthy, start an exercise programme to empower your body with the energy it needs to achieve your goals in the New Year. It's also the perfect remedy to de-stress and prepare your mind for the challenges that lie ahead.
While gyms are a fantastic way to stay in shape and even meet new people, it can cost a bundle, especially if you're looking at more trendy establishments. Moreover, if you aren't 100% committed to hitting the gym as much as possible, you might not get your money's worth from a standard membership. Instead, try these tips to enjoy the benefits of a gym for less money:
• Join a community gym, it comes with less frills but can be just as effective.
• Buy a limited or short-term membership that is sold by month as opposed to annually if you are unsure of your workout frequency.
• Get a guest pass or free-trial to review the services and likelihood of your commitment to continue working out there in the long run.
Alternative you can opt to do away with a gym membership altogether and try free exercise videos on YouTube, head to a nearby jogging trail or park or simply sign up for a community exercise programme, if one exists in your neighbourhood. See those ladies doing tai chi in the park every morning? They might be kind enough to let you join them!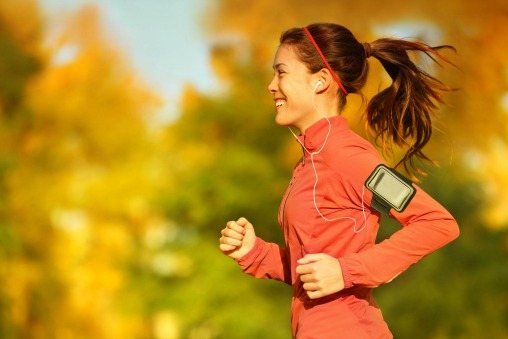 3. Wardrobe and Grooming
No matter what your goals are, it does not hurt to look and feel your best, so go ahead and give yourself a polished, new front.
Here's how to revamp your style or simply upkeep your already awesome appearance in the most value-for-money way
1) Update your wardrobe – While new clothes can certainly freshen up your look, it can be rather expensive, so do look for discounts when you shop. Here's one you can try, get a 15% discount voucher through H&M garment collecting; the programme basically 'pays' you in discounts when you send them your old clothes to be recycled and reused.
2) If you're partial to a certain brand, try signing up for a loyalty card to earn rewards while you shop. The Trium Card is one worth mentioning because it lets you accumulate points from spending at three participating brands (Nichii, Kitschen and dressingpaula), making it much easier to rack up points. Once you've collected 500 points (for RM500 spent, you'll automatically receive a RM50 voucher redeemable on your next purchase). The Fashion Fast Forward) card similarly works for British brands Topshop, Dorothy Perkins, Warehouse, Karen Millen, Ben Sherman, Miss Selfridge and heaps more.
3) If you prefer to shop for your new wardrobe with credit cards, do check up on which stores offer extra discounts when you swipe. Some credit cards even offer better cash back rebates for online spending, so do find out if your card has such benefits or switch to one that can give you more rewards. Need a research companion? Check out our credit card comparison page to help you find the best credit cards for shopping.
4) Be well-groomed to refine your appearance – It can cost a lot of money to stay professionally groomed, so why not DIY instead? Personal care stores like Watsons offer grooming tools that you can use to improve your skin, hair and nails in the comfort of your home. And best of all, if you have the Watsons VIP Card, you can offset your next purchase with points earned (get 1 point for every RM1 spent; every 200 points equals RM1).
Of course, there are some things you may never be able to DIY, like getting a hair cut for example. But fret not, group buying sites are constantly offering big discounts from top hair salons – for caution's sake however, do read the fine print before buying.
A Chance to Start Fresh
This is pretty much why people love the New Year; it brings a clean slate and an opportunity to try once again to be our best selves. But as always, so many of us falter halfway through – and the same cycle repeats in the following year.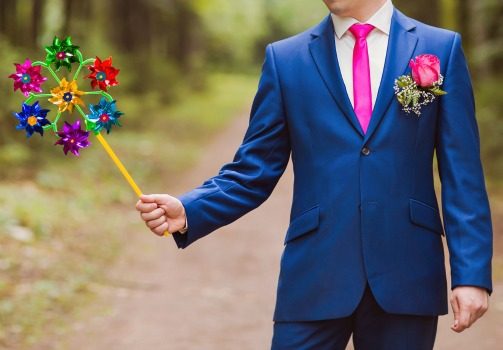 To avoid going through the same thing this time around, let 'manageable' be the key word for any of your plans. There's no shame in starting small, in fact, you might just be increasing your chances of success if you do.
More importantly, always keep your budget in mind when setting your sights on 'self-improvement' in the New Year. We suggest reading our recent article about money-sucking New Year's resolutions and how to work through them.
So while you think about what you want for the 'new you', reflect on what the 'old you' accomplished in the past year. Now go ahead and give yourself a pat on the back, you've earned it! Happy New Year!