Shopping online for fashion pieces in Malaysia is getting easier, more reliable and the variety seems to be expanding every year. It is not just the convenience that makes it fun, there is a lot of excitement that comes with receiving that package at the office knowing that your online shopping has arrived. Some even say it is like receiving a present from yourself (which is just as fun as it sounds).
Going online also makes it easier to browse through a tonne of different boutiques and fashion styles, unlike going to a mall that carries a selected range. Here, your reach has less limitations and may be cheaper with these stores having lesser costs as compared to maintaining and renting a brick and mortar store.
Most of these online clothing stores even allow you to make exchanges and return them if it is not up to your expectations, giving you a worry free shopping experience. The next time you feel that a shopping spree is in order, here are the top 10 online Malaysian boutiques that you can browse through.
Naelofar
This is one of the biggest brands in Muslim fashion that has been flying under the radar. Naelofar was started by a young entrepreneur by the name of Noor Neelofa Mohd. She started a store specialising in hijabs and has come a long way. The quality of the hijabs sold are generally focused on the higher end market. After a successful hijab apparel empire, the brand expanded into handbags and cosmetics. Towards the end of 2017, the company also launched a Titan X Naelofar watch series for the trendy fashionistas. As of late last year, the company was on track to do a total of RM200 million in sales during 2017.
If you are looking for high-end hijabs that have a quality that is a cut above, the competition has very little to offer compared to the Naelofar range. The khimar hijab prices start at RM69, while the telekung hijab variation goes up to RM350. The Titan X Naelofar watches are not for the faint of heart either. These quality timepieces with fancy Swarovski crystals and cow leather straps start from RM622.65 and looks ever so elegant.
Bear in mind that prices displayed are not including taxes and shipping fees. Once you checkout, these additional charges will be added to your grand total. Postage is done via Poslaju and a quick check on its checkout revealed that a local delivery within West Malaysia would cost approximately RM9 and RM12 for East Malaysia. Naelofar has a strict returns policy of five days for local purchases and charges a processing fee of RM45 for each item.
Sally Fashion
If you would like to stay in style, the Sally Fashion store is constantly adding clothes to its online boutique every day. Their clothing line consists of a variety of tops, dresses, beachwear, office wear and accessories, allowing girls to keep up with the ever-changing fashion world. In this online fashion store, you will find middle range quality products at dirt cheap prices. It is so cheap that you'll feel like you are almost robbing the store. Most of the clothes range from RM30 to RM50 after online discounts.
Currently, Sally Fashion even provides free delivery for purchases of two items and above for West Malaysia, and minimum purchases of RM150 for East Malaysia. If you are purchasing less than two items, delivery cost for West Malaysia starts from RM6.99 for the first 500 grams and an additional RM3 for every subsequent 500 grams. Delivery to East Malaysia is a little higher as the first 500 grams starts at RM9.99 and costs an additional RM5 for every subsequent 500 grams. Items that are in stock only take up to three days for delivery, and pre-orders take between seven to twelve days.
While their delivery and their vast product range is extremely reasonably priced, be sure to get your measurements right. SallyFashion's return policy does not allow you to make exchanges due to size mishaps, nor does it make room for colour option mistakes. Bear in mind that any costs of returns will be borne by the customer, including defects. But if you get your size or order wrong, just pass it along to your appreciative siblings or friends instead of letting it go to waste.
Twenty3
If you thought Twent3 was an international brand, then you would be absolutely right. The company has retail stores in Malaysia and has an e-commerce store that sells to the local and international market. It was started by Sherlyn Tan, a Malaysian that graduated from Multimedia University. She has grown the business from outsourcing clothes from Thailand, to designing Twenty3's own line that has been featured in KL Fashion week 2015 and 2016 and other international media as well.
Twenty3 not only carries the usual work wear, shorts, dresses and tops, the brand even carries a range of bridesmaid dresses and not forgetting its vast Muslim-friendly attire too. The prices typically range from RM109 to RM229 but you may find a few cheaper ones on sale going for RM75. For an international brand and quality, the prices are rather affordable.
On top of the fantastic quality, any local purchases that are RM100 and above enjoys free delivery. Parcels are usually delivered within a two day time frame, but should you need your outfit within the day, there is an additional charge of RM15. While the same day delivery service is only available within the Klang Valley, it is a cool option to have in case you have an outfit emergency that needs solving. And, if you try on any of the outfits and don't have much love for it, you may return it for free, via Poslaju and get a refund for your clothes.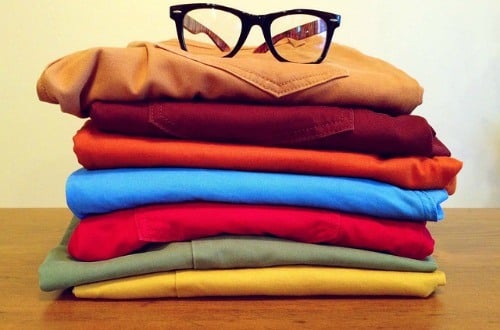 Kei Mag
Kei Mag caters to the playful young side of your personality. Its key segment falls in evening dresses, play suits and work attire that targets the young and trendy. The clothing line does lean a little more toward dresses, jumpsuits, and classy evening wear, with a few pants and skirt designs. Despite having a limited range, the designs are beautifully crafted and an absolute pleasure to view. In fact, in this very crowded retail space, it is important to have a niche that creates a steady following.
Prices typically range between RM59 to RM139 which is a reasonable range for the designs and quality of the Kei Mag range. Among the many online dress shopping assortments in Malaysia, it finds a perfect middle ground of pretty and classy that is reasonably priced.
All shipping to West Malaysia and East Malaysia is free of charge, as long as you spend more than RM50 and RM80, respectively. For purchases that are less than the required minimum, shipping fees are RM6 for West Malaysia and RM10 for East Malaysia. Given that most of the clothes have a price tag of RM60 and above, you're almost guaranteed to get free shipping. The company also believes that you should love all your purchases. Should you not like the items for any reason, you may return the unused items for store credit, but will have to bear the postage for the return.
Doublewoot
Doublewoot caters toward a slightly premium range of consumer taste. It has outfits for almost all occasions, be it work, beachwear, outerwear, Chinese New Year and Hari Raya. The company also carries a line for the petite sized people who occasionally have to look into the children's department when shopping. It also has a range of very fashionable, trendy and practical maternity clothing for different occasions.
The majority of its prices range from RM99 to RM199, while a few of its premium range outfits go up to RM269. Despite the slightly hefty price tag, the clothing line spells out nothing but class. If you are looking to get bridesmaid dresses online, you can be sure that your maid of honour would be happy to put on the variety available.
Purchases throughout Malaysia enjoys free delivery. When purchasing goods at Doublewoot, it is important to note that items on sale, best buy and accessories are not exchangeable. For any other returns, you will be charged a processing fee for each item, amounting to RM5 for West Malaysia and RM6 for East Malaysia. After processing your returns, you will be given store credit after the deduction of the processing fee.
UniqAcces
UniqAcces prides itself in offering the latest and trendiest in the fashion world. However, the shopping variety at UniqAcces leans very much toward gowns and dresses. Its swimwear, office wear and other types of attire can be considered limited. UniqAcces apparel ranges from approximately RM59 to RM499. Based on its appearance and price, it lavish nature seems like the perfect online store for long dresses and gowns.
Free shipping is available for purchases that exceed RM250, but do take note that free shipping is not available on sale items. If you purchase below the RM250 mark, you will only incur a shipping bill of RM7 for West Malaysia and RM11 for East Malaysia.
However, if you are experiencing buyer's remorse, you could cancel your order within 24 hours before your order has been shipped to attain a full refund. Should you follow through on your order, there is a product quality guarantee to put your mind at ease. According to its returns policy page, it will only provide refunds for clothing defects. Should you have a sizing error, you may swap it for a different size. You would also be required to pay for the return shipping. While their dresses and gowns do look amazing, be extremely sure before you get that dress as there will be no refunds for an expensive dress you do not like. #Nobacksies
Wilka
Katrina Ponnampalam Chia, started Wilka with the philosophy that looking good should not have to come with sacrificing comfort. Wilka's unique angle focuses on jersey material that is suitable for the Malaysian weather and does not crease. The material also falls well and drapes around one's figure perfectly. Its designs align perfectly with its philosophy and is suitable for work or play. Its price ranges from RM130 to RM550, targeting the up and coming fashionistas who are dying for that elegant touch, with a little extra to splurge.
While there is no information stated on its website regarding the shipping fees, all will be revealed after you have submitted your details and checkout your items. For shipments to East and West Malaysia, it charges RM10 and additional RM2 handling fee, bringing a grand total to RM12.
It does not have a returns policy stated on its website, but if you wish to know more you could always drop by the store in Bukit Damansara, Kuala Lumpur.
Emcee Couture
Emcee Couture has two lines of clothes. It started out on a blog in 2009 and grew into a full-fledged business within a two year span. After much success, Phoon Mei Chi, the owner of Emcee Couture, ventured into bridal wear in 2015. The brand has ready made outfits and ones that can be made to order. It specialises in evening gowns, prom dresses, bridesmaid outfits, and of course bridal gowns. It does feature a small work attire section on its website but it isn't populated with plenty of choices.
The average prices range from RM159 to RM799. Of course the more intricate designs like wedding dresses would command a higher price of approximately RM2,800. Despite the heavy price tag, this option is still a must view for your choice in online wedding dresses. You can be rest assured of a beautiful piece and every ringgit spent for that special occasion to be worth it.
While there is no free shipping, it only cost RM6 for deliveries in the peninsular states and RM8.50 for Sabah and Sarawak. The boutique does not allow returns or exchanges, unless the items delivered were produced with a defect. Items accepted under those terms can only be exchanged for another item within the store or be refunded in store credit.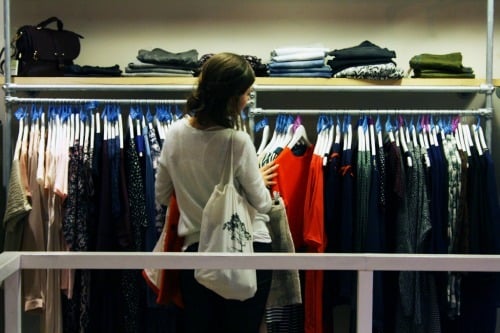 Shoploooh
According to its website, the Shoploooh online store has been operating since 2013 in Batu Pahat, Johor. Its online store carries a small range of tops, rompers, dresses, shoes and accessories. While some crave variety, an online store with a niche allows for repeat customers to come running back to a fashion style they adore. Although not explicitly expressed, the fashion sense here has a touch of Korean stylings embedded into its vibrant designs. The site even has its own little blog section for a few fashion tips on its Korean fashion in Malaysia, playful styles, pulling off oversized t-shirts and festive season attire.
Items in store typically range from RM29 to RM99, which makes it affordable for those who need to constantly update their wardrobe. Orders that exceed RM100 are given free shipping throughout Malaysia. For orders that don't hit the RM100 mark, you can expect to pay RM7 and RM 12 for West Malaysia and East Malaysia, respectively.
Shoploooh allows product exchanges for items that do not fit but does not allow cash refunds. Should there be any returns, you are given store credit which must be utilised within a 30 day period. Do take note that sale items, innerwear and accessories are not exchangeable, so be sure to pick them out carefully to stick to your budget.
Milktee
From the name itself, it is easy to tell that they main focus was to create t-shirts. Milktee's t-shirts have an emphasis on simplicity. While the mission may seem plain, the store has some unique designs that would look good on everyone. Well, if you like to make your life simple and retain a sense of style, then this is the perfect online boutique for you.
In the sales corner, you will be able to find tops going for as low as RM20. Milktee has also expanded into shawls, shoes and socks since its inception in 2010. The products featured typically range from RM20 to RM59, which provides good quality and affordable prices. Like most online fashion shopping stores, it provides free shipping for orders that exceeds RM55. If you are below the RM55 minimum, you will have to pay RM5 for shipping.
Purchases are relatively risk free as you may return your items if you are unsatisfied with it for any reason, within a 14 day period. You may attain store credit or a full refund, excluding the shipping fees. But bear in mind, sale items are excluded from their returns policy and once sold, it will be considered final.
Online Vs Retail Stores
It is easy to see why the Malaysian online boutiques are taking out the traditional brick and mortar stores effortlessly. Within an hour, you would have been able to browse through all 10 of these stores at the comfort of your own home, or with the company of your friends at a local cafe if you liked. Big names like the GAP store and even H&M are feeling the pressures of the online competition and are gradually closing stores.
On top of that, experienced online shoppers know the best way to not only save but earn cash is by using the right cashback credit card. Credit cards with online cashback option pays you as you shop online.
Also, you are not only limited to online shopping cashback benefit as cards also comes with other cashback benefits such as dining and groceries too! Find out which is the best cashback credit card for online shopping and make sure that you have the right credit card handy for some online fashion shopping sprees.