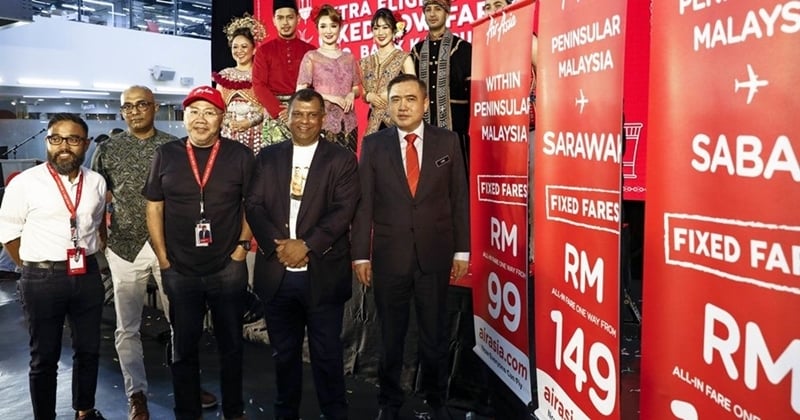 (Image: Soya Cincau)
AirAsia has launched late-night flights at low fares for passengers to travel back home during the Harvest Festival and Hari Raya this year.
AirAsia BIG members will also enjoy lower fares during this festive season. The fares are fixed at RM99 for one-way travel within Peninsular Malaysia, RM149 from Peninsular Malaysia to Sarawak, and RM199 from Peninsular Malaysia to Sabah for AirAsia BIG members, and RM105, RM155, and RM199 respectively for non-members.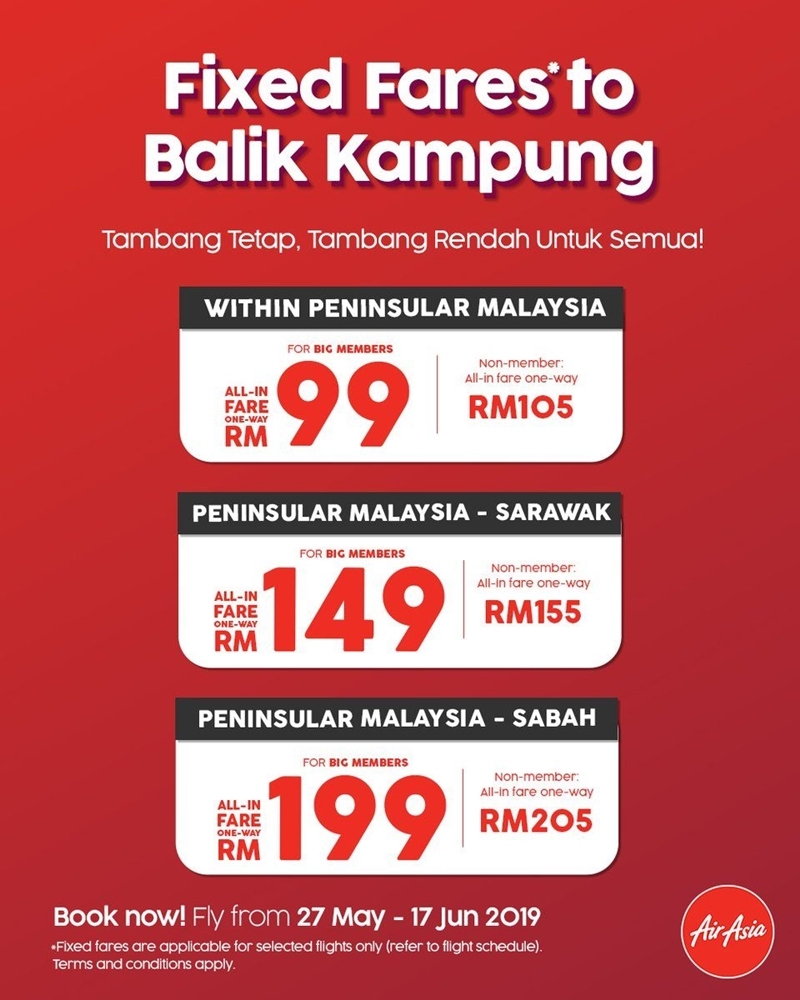 This year, the Harvest Festival and Hari Raya will begin from 30 May but passengers can make the bookings from 30 April until 17 May and they will be able to travel from 27 May 2019 to 17 June 2019.
The CEO of AirAsia Group, Tony Fernandes said the company added more than 115,000 seats this festive period for passengers to go back home and reunite with their loved ones.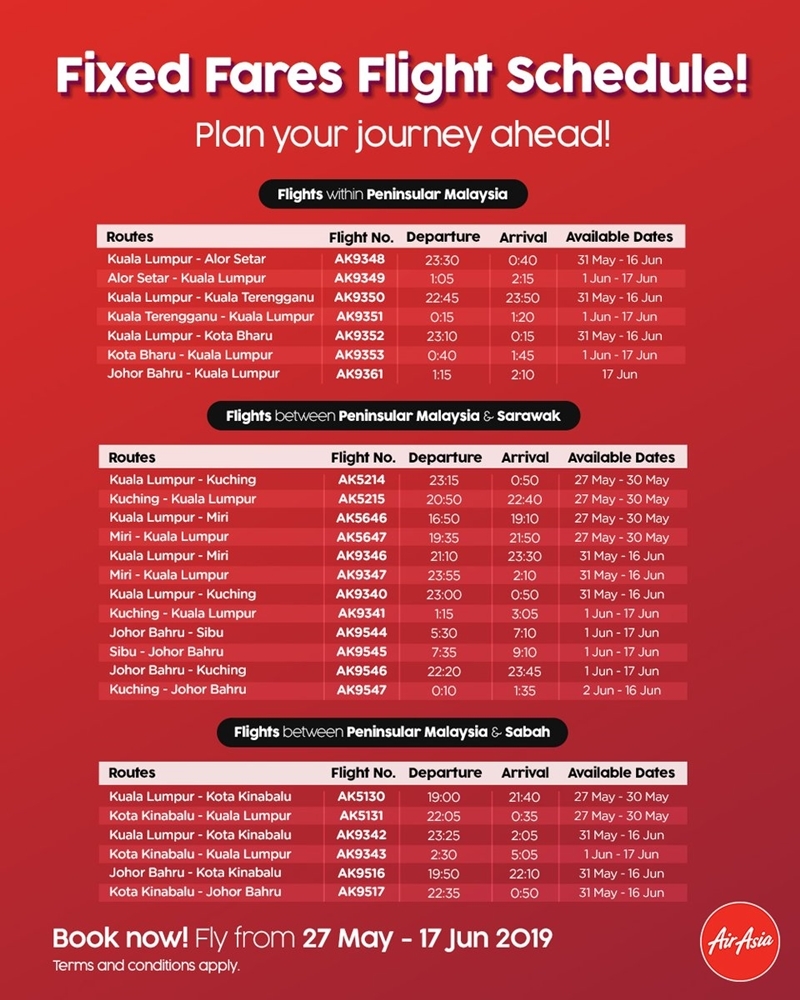 "I am pleased that AirAsia is increasing its flight frequencies during festive seasons to keep the fares competitive and reasonable. We believe it is important for the aviation players and the government to work together in making travelling affordable for everyone, and I'm pleased that AirAsia is supporting the government's initiative," said Transport Minister Anthony Loke.
Passengers travelling during this period are advised to arrive at the airport earlier to avoid congestion at the security checkpoints and check-in counters. Alternatively, they can also use the online check-in services to ease the travel experience. Online check-in service is available 14 days prior to the scheduled departure time. Book now at the AirAsia website.
(Source: Soya Cincau, Air Asia)