Malaysians are blessed with plenty of sales event each year, and with proper planning, budgeting, and self-control (we're looking at you, shopaholics) shopping during a sale could potentially help you save a huge chunk of cash.
That being said, sales season is also a huge spending trap for consumers. From the choice of colors to product placement, retailers employ various gimmicks that are specifically designed to trigger your desire to buy – even if you have no intention to purchase anything in the first place.
Here's a list of the most common sales marketing gimmicks used by retailers and sellers you should know about to help you become a smarter and savvier shopper during this year-end sales season!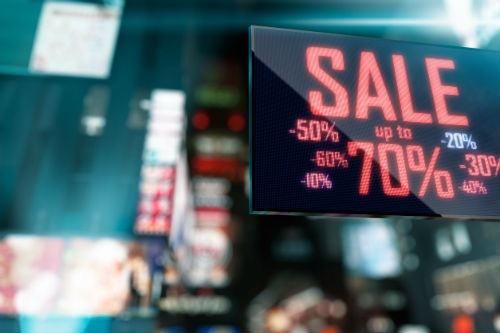 The Free Shipping Offer
Most online stores charge a delivery fee which varies depending on where you live. Money-conscious shoppers balk at the thought of paying a delivery fee, which is why online stores would often offer free shipping during sales season to encourage people to buy from them.
Other online stores set a minimum purchase amount in order for you to qualify for free shipping, which is detrimental to you as a consumer. Let's be honest, how many times have you spent an extra 20 minutes looking through the online store just to look for another item (that you might not even need) for your shopping cart so that you are eligible for free shipping?
This marketing strategy distracts you into thinking that you're saving money by not paying the shipping fee, when in reality you're actually spending more than you need to.
Tip: Look for online stores that offer free shipping without a minimum spending amount and create a shopping list before you start your online shopping. Most importantly – stick to your shopping list!
The BOGO Trap
BOGO, or 'Buy One Get One' promotion is a common sight during sales. BOGO deals are generally good if its a promotion for an item that you frequently consume or really need – think toiletries, foods (check the expiry date before buying), and other essentials.
But, if you see a huge 'Buy One Free One' banner for items that you don't need or wouldn't normally buy (e.g. sugary snacks, cheap cosmetic products, or even old-fashioned clothes) and get tempted to buy any of them just to get the freebies, you're already proving that their marketing strategy works.
Also, stay clear from the 'Buy One, Get One for 50% Off' offers, unless you really need two of the same item. Reason being, it might look like you're saving a lot of money, but in reality, you're only saving 25% off the total price of the two items.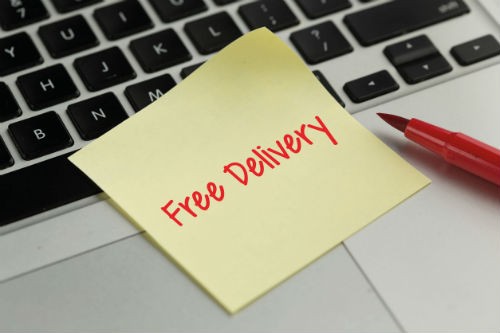 The Members Only
Picture this; you walk into a store, see a huge 'SALE' sign underneath a few racks of clothes in the corner, and decide you want to buy a few shirts. You take the shirts to the cashier thinking they're a bargain, until you see a huge total on the till. Turns out, the sale is only applicable for the store's loyalty card holders!
This happens more often than you might think. Retailers often offer discounts or reward points if you shop with their loyalty card – which is also how they get you to come back to their store(s) for your future purchases. Loyalty cards also entice you to buy more, as retailers often offer free gifts or vouchers if you collect a certain amount of reward points or spend a certain amount of money.
Tip: Unless the loyalty card offers you great discounts and savings, opt for a credit card that gives you great cash back or reward programme instead. There are plenty of cash back and rewards credit cards that rewards you when you make purchases with them, such as Citi Cash Back Platinum and Citi Rewards Visa Signature . Click below for more Citibank credit card options!

The 'Limited Time Only' Snare
Ah, the limited time only sale. It's an effective marketing gimmick because it was designed to invoke a sense of urgency to make an impulse purchase right there and then. This offer is often described as the 'flash sale' – to give the impression of a great opportunity to save money that only lasts for a short period of time (usually between 1 to 3 days).
While it may be tempting to buy the items on sale on the spot, take some time to ask yourself if you really need any of them. A new camera at 30% off may sound like a steal, but if you have a perfectly functioning one at home, you'll only end up being a few hundred ringgit poorer with and extra of something that you already have.
Tip: Wait at least two to three days before buying anything – even if it's on sale. It's a great way to minimise impulse buying, and it helps you save your money from spending on unnecessary things. Don't be intimidated by the limited-time-only sales; trust that you can find the same – or similar – item in the future (probably at a cheaper price) when you actually need it.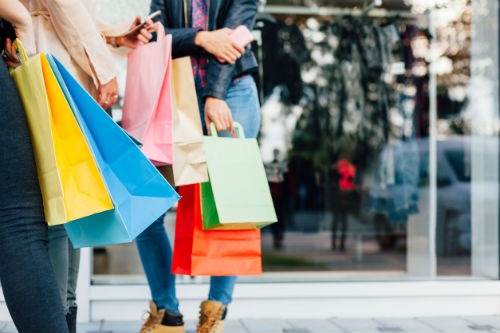 Prepare Yourself Before You Shop
It's so easy to fall for the marketing gimmicks set by the retailers, especially during this year-end sales season. But now that you know what to look out for, you can plan your shopping trips better and be the savvy shopper that can inspire others around you!
If you're looking to take advantage of the sales season, why not maximise your reward points or cash back with Citibank credit cards? Click below to find your Citibank credit card!