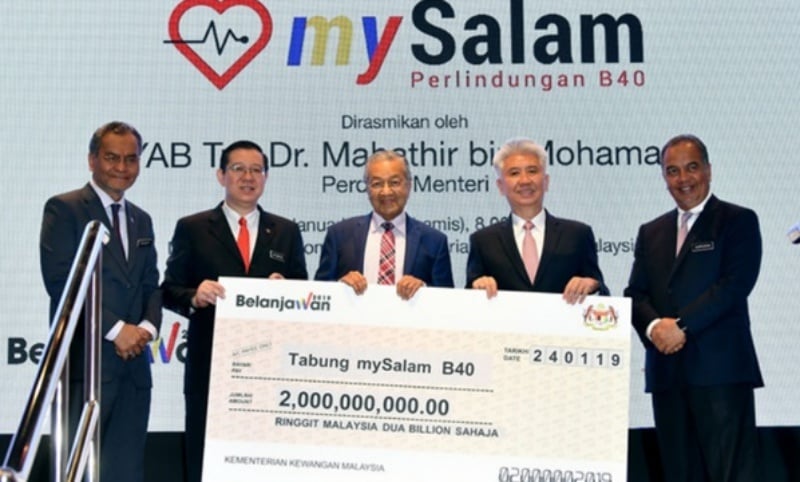 Tun Dr Mahathir Mohamad officially launched a new insurance protection scheme for the B40 category called MySalam. The scheme is said to aid about 3.69 million households in the lower-income category.
MySalam was initially announced during the Budget 2019 presentation, which will be funded by insurance company Great Eastern. MySalam provides coverage for recipients who are admitted to a government hospital, or are diagnosed by one of the 36 critical illnesses covered by the plan. The 36 critical illnesses covered by the scheme includes cancer, heart attack, and Alzheimer's. Recipients that are diagnosed with one of the illnesses will receive RM8,000 as a one-off payment.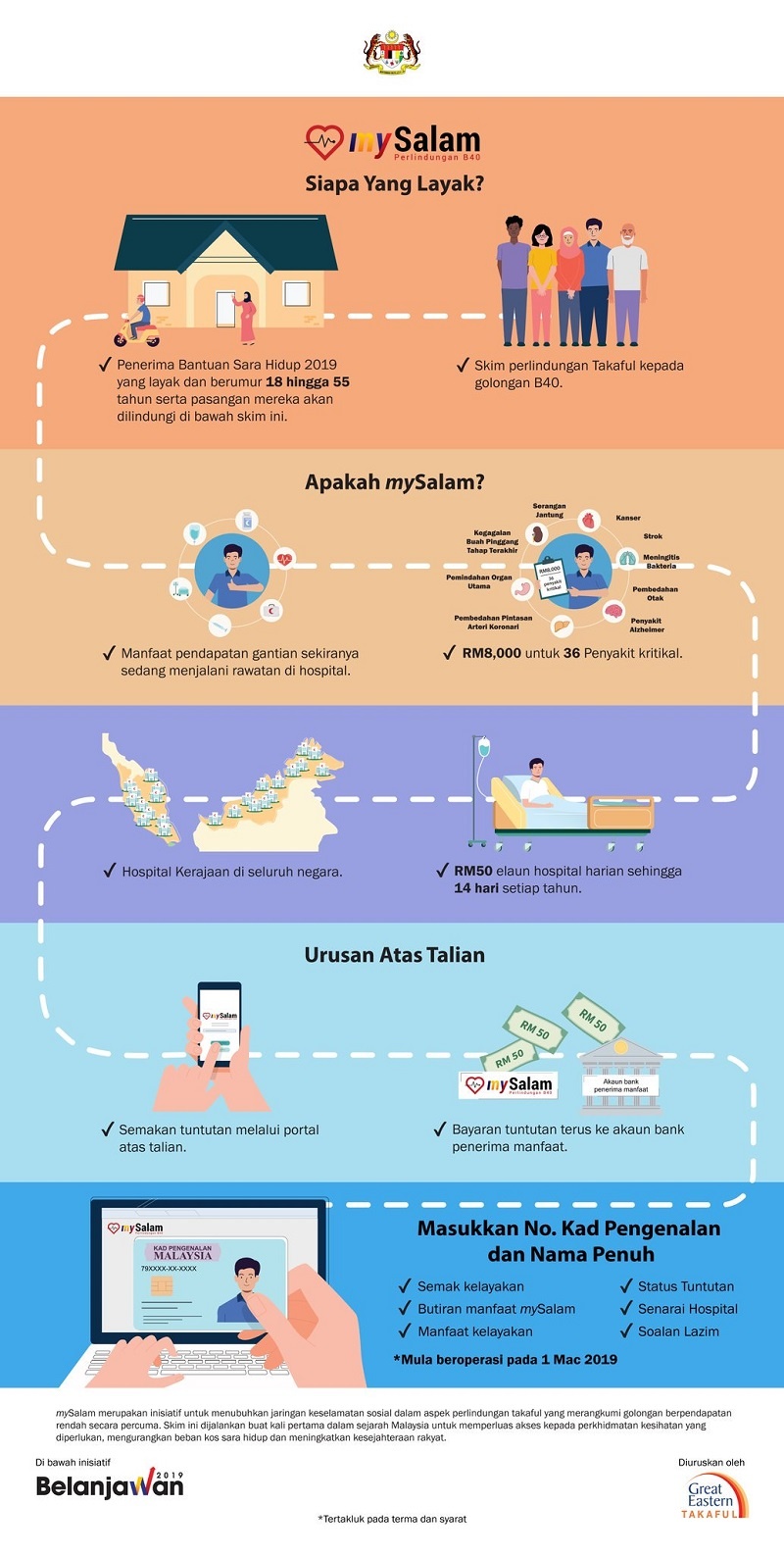 (Image via: Ministry of Finance (Twitter))
Citizens aged between 18 and 55 under the government's Bantuan Sara Hidup Rakyat 2019 (BSHR) will be eligible for the MySalam scheme. Other than that, recipients that are self-employed or daily wage workers will be able to receive RM50 daily payments up to two weeks as income replacement while hospitalised.
The national insurance protection scheme started from 1 January 2019, allowing recipients to make their claims starting from 1 March 2019.
(Source: The Star)