Finding a partner isn't only confined to having the right combination of personalities; wealth; or aesthetics. One of the most important aspects that most people tend to overlook when looking for a partner is being a good financial match.
In a report on divorce by the Malay Mail in 2014, financial instability was said to cause a lot of problems in marriage alongside the stresses of modern life. If this is so, it is best to start paying more attention to the money attitudes of your partner.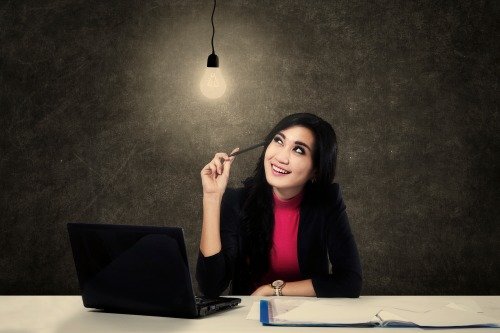 Here are 5 steps to find out if he/she is the right person for you – in the money management sense.
1) Understand Your Spending Behaviour
First things first, always start with yourself before you start making any comparison between you and your partner. As much as it's important to check your partner's financial standing, its also important to understand your own.
Whether you are heavy spender; or a penny-pitcher, understanding yourself would be the first step in approaching this matter. Questions to ask yourself: "Are you a saver or a spender?" or "Do you have monthly credit card bills already up to your eyeballs?". If you realise that you're the one dealing with financial problems, it's time for 'the talk' with your partner.
But more than anything; you need to be willing to work with them and not against them.
2) Observe Your Partner's Spending Habits
Does your partner swipe his/her credit card on unnecessary purchases; or do they take the time to weigh his options before making any purchases? These behaviours could very well relate to his attitude towards money. We aren't saying that you should watch him/her like a hawk; but it's rather something you could catch on much later as you go further into the relationship.
However, try not to pass on any judgment as it is just a way for you to know them better. If you notice a habit or two that concerns you, you can have a more illuminating talk later.
3) Know Your Partner's Financial Health
What dictates good financial health? The obvious things are such as someone with a steady flow of income; diligently paying off his debt; and have one; or a few savings to fall back on. This is probably an ideal and not everyone will check off everything on the list but if you notice him/her making a good effort, that's probably not such a bad thing.
Asking your partner's salary is a touchy topic and not everyone may be willing to share this, at least not too early in the relationship. Don't be disappointed if your partner is not so forthcoming with exact numbers but do talk to them about the importance of proper sharing of household expenses and how it easier to decide who pays what if everyone's capability is known.
The point isn't about controlling each other; it's about the best use of a joint income.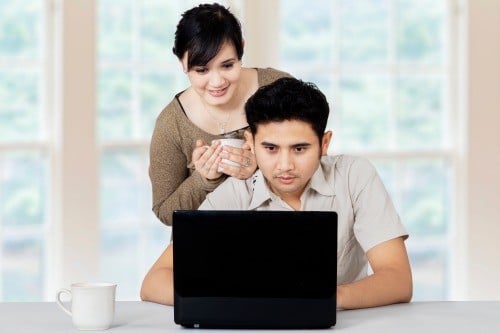 Also, you wouldn't want to be shocked later on in marriage by your partner's ginormous debt, which is most likely now a household burden. Similarly, be honest about your own debt and financial health.
4) Financial Goals
Do you have shared financial goals? When you and your partner have the same financial goals in mind, both of you would be more likely to take one for the team. Working on those goals might be easier. However, having conflicted goals will make things harder.
If you are aiming to live large and have a successful career while he's only aiming to live a carefree and simple life until retirement; that may not go well with the both of you.
Communication is key; at least talking about your financial goals allow the both of you to come out with a middle ground which both of you can work on. Don't be afraid to talk about money. You will be surprised to find out how much you can learn about a person.
5) Attitude is Everything
After the long and honest talk; you now know where you both stand. Perhaps you are polar opposites – one spending money like water and the other stinging or maybe you both spend a lot and have no financial cushion to fall back on. Does this mean your relationship is doomed? Of course not.
Whilst all the other questions serve as a way to get to know your partner's habits and financial standing, the true determinant will actually be both of your attitudes. Whether your money habits are exactly the same or not; whether your savings funds are healthy or in dire need of resuscitation; it will work or not work in your favour based on how the both of you operate together.
Here are some key things to remember always:
1) If your partner is having financial trouble; he/she should be willing to change and work at making things better. Even if this means letting go of the reins of money management to you;
2) If you are the one with the problem; be honest and ready to change;
3) If you both have a problem; take joint corrective steps to get ahead by hiring a personal finance coach or automating savings;
4) Be each other's guide and motivator.
Relationships are a melding of two very different individuals so it is difficult to have a cookie-cutter solution to the problems that couples face. More often than not, even the most dire situation can be mended if both individuals are conscientious and willing to change for the better.