Til' death do us part?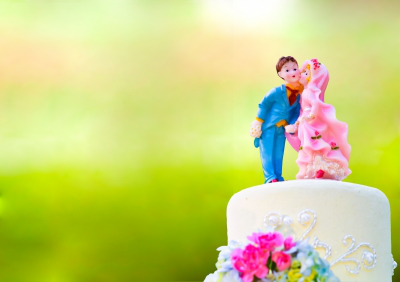 So you've been together with your partner for sometime now and you're ready to take the next obvious step: Marriage. Before you take the plunge, one of the first things you should do is discuss money matters with your partner. Daunting? Yes. Necessary? Absolutely!
Not talking about finances before saying "I do" is one of the biggest mistakes a couple can make – and putting it off can derail a marriage further down the road, leading to divorce. They say love conquers all, but money makes the world go round.
You wouldn't want money issues to get in the way of a healthy marriage. It's crucial to discuss these important topics before you decide to marry.
1. The 'Big Day', obviously!
There's a line from a traditional wedding vow that goes, "To have and to hold, in sickness and in health, for richer or for poorer …"
The last few words carry huge consequences! Getting into marriage, you wouldn't want it to be a one way ticket to the poorhouse. At the very least, you'd want your children to have proper education, have a comfy home, and maybe own a few well groomed pets.
Malaysian weddings can be grand, and having two to three ceremonies is the norm, especially for interracial couples. How are you going to manage these expenses? The average wedding costs for all races in Malaysia has sky rocketed to above RM50,000, so it would benefit you to plan early and learn to cut costs on a few non-essential things such as:
Skip the expensive invitation cards – send them an email instead, or if you're crafty, make them yourself.
Forget studio photoshoots – Anyone can be a professional photographer, all you need is a good enough camera and your uncle Tan.
Schedule your wedding during off-peak periods – venues such as restaurants and hotels will charge a premium amount during festivities, auspicious dates, and weekends.
Hand-me-downs – precious family heirlooms can mean so much more than a brand new ring or gown – best part is, they're totally free.
These are only a few things you can think about in order to have a budget conscious wedding, while still making it a fairytale day.
2. Separate vs Joint Accounts
If you are concerned about your honey's shopping habit, there's a way to work it out. With a joint account, you will be able to view the bank account statements, providing a more transparent view of each others spending pattern – take time out to have a chat about budgeting, and realising financial goals together, such as saving up for a car or a house – teach them to take one for the team.
Another perk a joint account will offer is financial security. If one spouse works and you are the stay-at-home parent, you can gain access to the account to pay for daily expenses and have less trouble if your spouse dies before you. You'd be frozen out of your partners account otherwise!
However, a more common solution is to have both a joint account and separate accounts. Especially in relationships where a "saver" marries a "spender", where the spender is allowed to splurge without guilt, and the saver can be stingy without feeling as much while still having cash set aside for household expenditures – this isn't necessarily a sign of problems in the marriage, but simply the acknowledgment of difference in attitudes towards spending money.
3. Delegate Responsibilities
Managing expenses as a twosome can be tricky – "How should we divide it?" or "Who should pay for what?" are questions that often pop-up during conversations.
If you're living with your partner for the first time, it's about time to start delegating specific financial roles. This especially applies to working couples, who may work long hours and barely see each other on some days.
Find out who is more effective at certain things – make it a routine for one partner to make bill payments and buy groceries, while the other maintains a household budget and manage investments – one of you will have to pay the electric bills or end up pointing fingers at each other when the power gets cut off!
4. Be Honest About Your Debts
Telling the person that you're going to spend the rest of your life with (hopefully) that you've got RM30,000 in debts can be HARD, but don't make it harder for yourself to tell it to your dearly beloved after the wedding.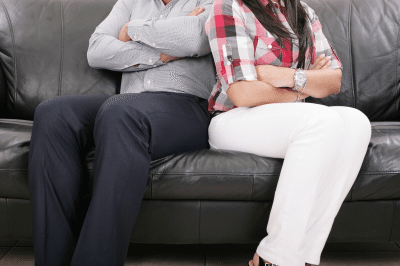 When you are married to your partner, you are also married to their debt. It's best to give full disclosure about the amount of debt you have, such as student loans, car loans, and personal loans.
If your partner is not in good financial shape, you may want to postpone those wedding plans. Discuss your attitude towards borrowing and financial goals to reach a compromise you both can live with. Consider these questions when discussing with your partner:
How many credit cards do each of you own and are there any balances?
How long do you expect it will take to settle all outstanding debts?
Do you pay your bills on time or are the banks breathing down your neck?
Another important question to ask is, does your partner have good credit ratings with the banks. If you partner is in bad financial standing, applying for a loan to pay for that dream house will be a problem. If unsure, it's worth spending time learning about your credit scores to avoid difficulties in the future.
5. Real Estate and Insurance Planning
From the second you stroll down the aisle arm-in-arm, you and your significant other will be headed toward the future together. Your lives can go by in a blink of an eye – so it's important to make sure how much financial security want to have upon retirement, plus determine how your assets, and insurance policies be distributed in the event of your deaths.
Setting realistic investment goals and estate planning is important for everyone, especially those with significant properties and assets under the belt. Take the time to sit down with your lawyer and insurance agent, who will work with you and your spouse to develop an investment strategy and write a will or trust that helps you achieve your objectives.
Happily Ever After
Everyone depicts a different picture for their future. Talking about the future communicates that picture both spouses wish to accomplish in years to come. What are you hoping to accomplish in the short term, and where do you want to end up 20 years from now? These are the vital questions to ask.