Imagine this: it's the weekends and you decide to go through your mails. Everything seems to be normal, until you see a statement for a personal loan that you've never applied for. Your stomach drops, panic sets in; what do you do now?
If you ever find yourself in this situation, there's a high chance that you've just been a victim of identity theft. But, how do you know that for sure and what are the tell-tale signs that you should look out for?
And if you are a victim of identity theft, how and who do you need to report it to? We at RinggitPlus are here to break it down for you.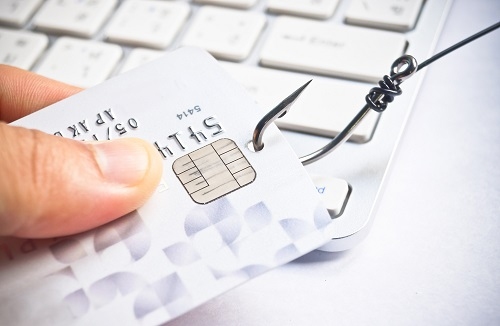 What is Identity Theft?
In simple terms, identity theft is an act of crime in which a fraudster steals your sensitive personal information such as your NRIC details, passport details, credit card or banking details.
Once they have gotten their hands on your personal details, they can use it to apply for loans and credit cards under your name, make unauthorised purchases under your name, and even sell your information or documents to other companies or illegal immigrants. All these can no doubt ruin your credit history – not to mention your reputation – which can take a long time to fix after the damage is done.
How Can Someone Steal My Personal Details?
What's scary is that there are many ways for identity thieves to go about stealing your personal details. They could obtain your personal details by going through your mails and carelessly discarded trash that may contain your details – such as old credit card statements and bills.
Identity thieves can also hack into your unsecured online accounts and websites (think social media accounts, email accounts, and online subscriptions) to get to your personal details. Even worse, some fraudsters and identity thieves steal your credit card details while you're busy shopping – be it online or at physical retail stores.
Why Should I Care If My Personal Details Are Stolen?
Having your personal details compromised by identity thieves can have a big impact on your life, and could potentially throw you into financial ruin if you don't take the proper measures to guard against it – or even report it in time.
This could result in debts and a damaged credit history and/or score. Your credit score is not something that you would want to take lightly as it could be the difference between having your loan or credit card application approved. Imagine not being able to apply for any bank loan, credit card, or other financial products at all – doesn't paint a very good picture for your future, does it?
Check out our article on how you can Boost Your Credit Score Right Before You Apply for Loans!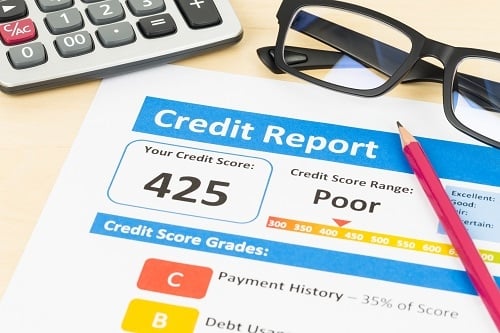 That's Terrifying. How Do I Know if I Am a Victim of Identity Theft?
It's always good to keep yourself informed on the latest news as well as staying alert when performing your daily activities. Here are some red flags that might indicate the possibilities of you being a victim of identity theft as well as some tips on what you can do if it happens to you.
This is a dead giveaway of an identity theft case, as no one else would have access to your bank account (unless you have a joint account). Always check your credit card and banking statements via online banking or monthly physical statements and flag any unauthorised charges or withdrawals.
What you should do: Alert your bank immediately if you spot an unauthorised transaction under your credit card or banking account. It helps to also file a police report as a supporting document along with a completed dispute form (you can normally download this form from your bank's website).
In addition to that, you should lodge a report at Bank Negara through the following channels:
Call: 1-300-88-5465 (1-300-88-LINK)
Fax: 03-2174 1515
SMS to 15888: BNM TANYA [your report/query] Email: [email protected]
2. Your bills and mails are missing
If your mail hasn't been consistent as of late, do consider the fact that someone might be going through your postbox for malicious purposes.
What should you do: Check your mail consistently and remember to update your bank of any change of address. The same concept applies if you are using a workplace or student email for your financial statements. Contrary to popular belief, not all email accounts are deactivated when you delete them.

3. Your social media account has been flagged for unusual activity
If your account is accessed from a location that is different from your usual haunts, it's time to change your passwords as someone may have hacked into your account. For hackers, social media is a goldmine for confidential information. Once they've hacked into any one of your online accounts, they can use it to trick your friends into giving out details about you – which they can use for situations like credit card verification and more.
What should you do: Change your passwords regularly and update your security questions every so often, especially if any of it involves your personal details. If you believe you're a victim of identity theft, notify the social media support team immediately so that they can take the necessary actions.
4. Your loan and card applications keep getting declined
If you are facing difficulties in getting a credit card or loan application approved, maybe it's time to check your credit report and see if there have been any discrepancies concerning your personal details. The usual signs of identity theft would include a credit inquiry from an unknown source or a new account.
What you should do: Check your credit report and credit score regularly so that you will always stay updated on your financial health. If you find that any of the information on your credit report is inaccurate, notify your credit reporting agency immediately and they'll investigate the matter for you.
5. You receive calls from debt collectors about debts that you don't know of
If you start to receive calls from debt collectors but have never missed a payment in your life, there's a huge chance that identity thieves have misappropriated your personal details and applied for loans or credit cards under your name without your knowledge.
What should you do: File a police report to protect your assets. Then, contact Bank Negara in order to safeguard yourself from further unauthorised transactions conducted under your identity.
What Else Should I Do to Protect My Personal Details?
Now that we have listed down the things that you will need to look out for to see if you are a victim of identity theft, here are some of the preventive measures you should know to help protect yourself against identity thieves:
• Secure your wireless network connection
• Use an anti-virus/malware protection software
• Stay vigilant on websites that are prone to phishing
• Monitor your credit profile via credit reports
• Only shop at safe and secured websites
• Be wary when sharing personal information online
• Ensure that your bills and statements arrive in a consistent manner
• Always check your statements for any unusual transactions
• Dispose of your documents carefully (shred or tear them to small pieces before throwing)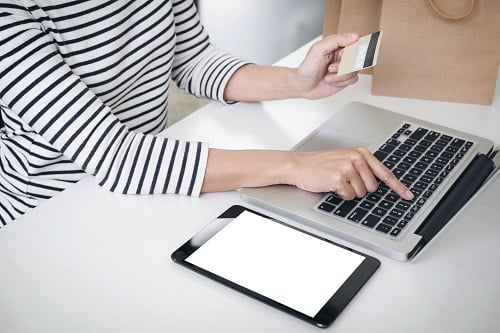 We hope that these tips can help you to stay safe and protected from potential identity thieves – especially with the ongoing online sales happening this quarter.
I Think Someone is Using My Identity. What Should I Do?
Get the feeling that someone is stealing your identity for unscrupulous use? You would need get a copy of your credit report to see if there are any irregularities in it. This is where the MyCTOS Score Report comes in handy.
The MyCTOS Score Report is a comprehensive credit report that provides an evaluation of a consumer's creditworthiness. It also contains details about your identity verification (in case of an identity theft), CCRIS records, business exposure, directorships, bankruptcy, court judgment and legal action records.
Apart from that, you can also find out your CTOS Score – a three-digit credit score that ranges from 300 (poor) to 850 (excellent). Your CTOS Score is used by banks and lenders to determine your creditworthiness and level of credit risk. Learn more about the MyCTOS Score Report by clicking the button below!