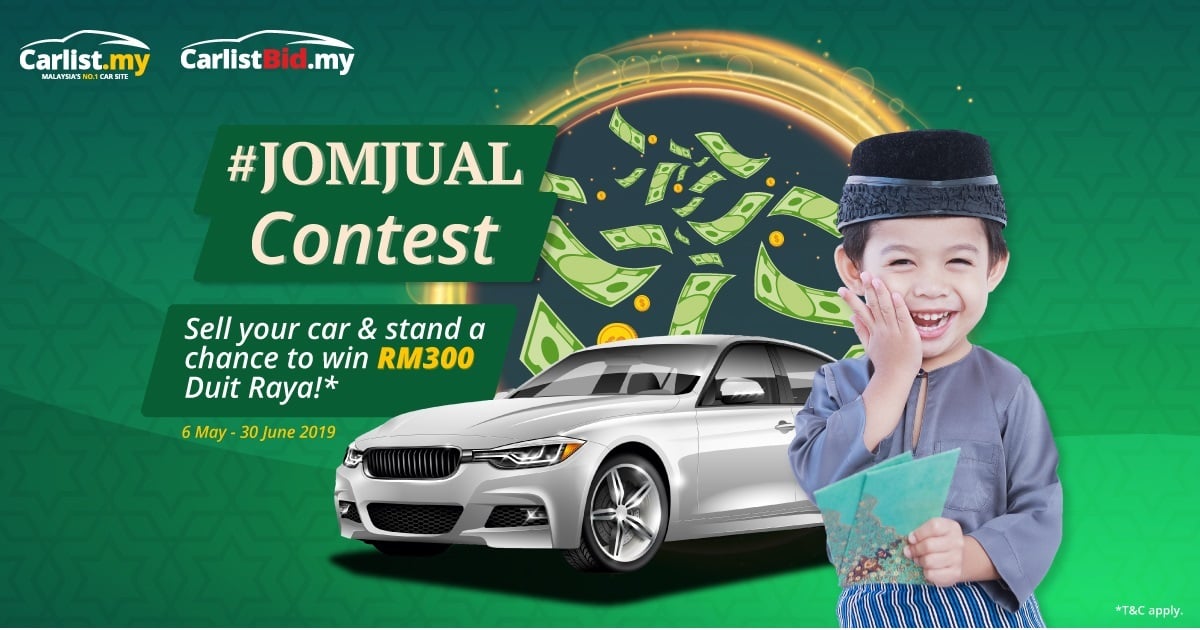 Carlist.my is offering free Duit Raya for 20 lucky people who sell their cars through its platform. The #JomJual contest runs from 6 May until 30 June 2019, with a total of RM6,000 to be given away.
The contest is open only to private car sellers. To participate, contestants are required to sell their cars through Carlist.my. There are two car-selling solutions offered by Carlist.my:
Carlist.my Private Seller Solutions require contestants to select either the Basic, Advance or Premium package to start selling. Detailed documentation is needed to complete the submission for every package the contestant chose. This product is most suitable for sellers who wish to fetch a higher sales value and do not mind spending more time to find the right buyer.
Meanwhile, the second option is to sell their car via a bidding site. Carlistbid.my is a digital auction platform to assist private car sellers to sell their cars to participating dealers. Currently, there is more than 1500 certified Carlist.my's dealers within its network nationwide. Carlistbid.my is most recommended for sellers who prioritise speed and convenience when they want to sell their car.
Winners will be selected randomly via a lucky draw. Ten winners will be selected at the end of May, and the other ten will be drawn at the end of June. Winners will walk away with a cash prize of RM300, and will be announced on Carlist.my's social media account.
For more information on this contest and to take the first step into selling off your car, log onto www.carlist.my.