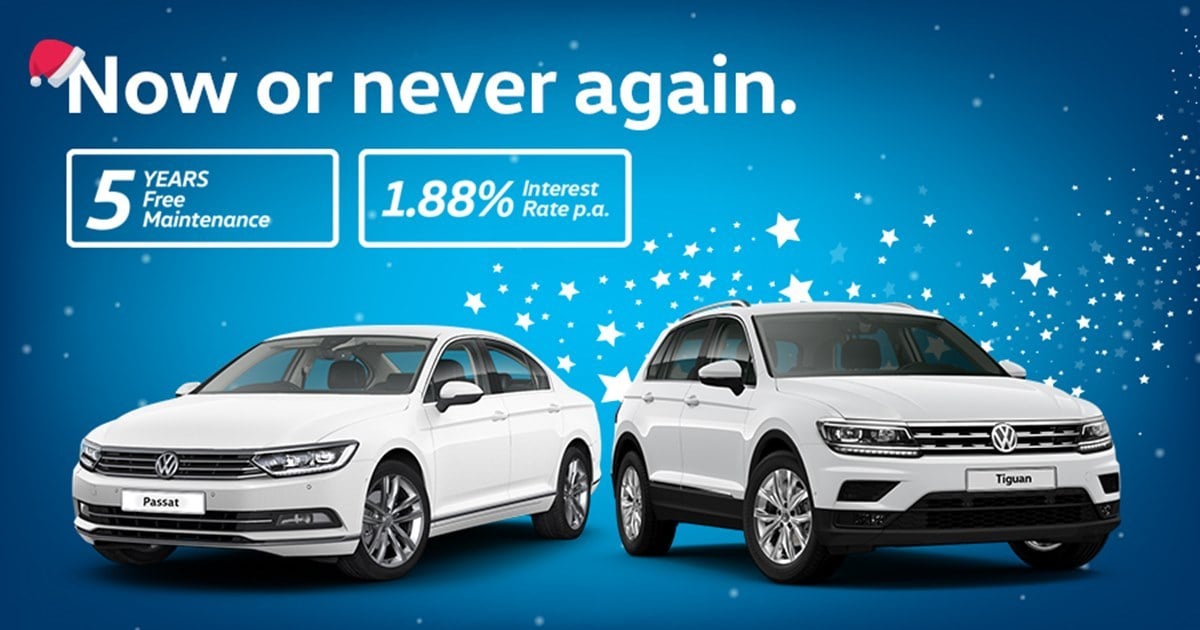 If a continental car has always been on your wish list, this season is a good time to make that dream come true. From now until the end of the year, Volkswagen is offering some huge money-saving deals on the Passat and Tiguan, which include lower car loan interest rates and 5 years free maintenance.
Take a look at the all-in-one benefits you get when you buy a Volkswagen Passat or Tiguan – as well as all the money you can save if you book before 31 December!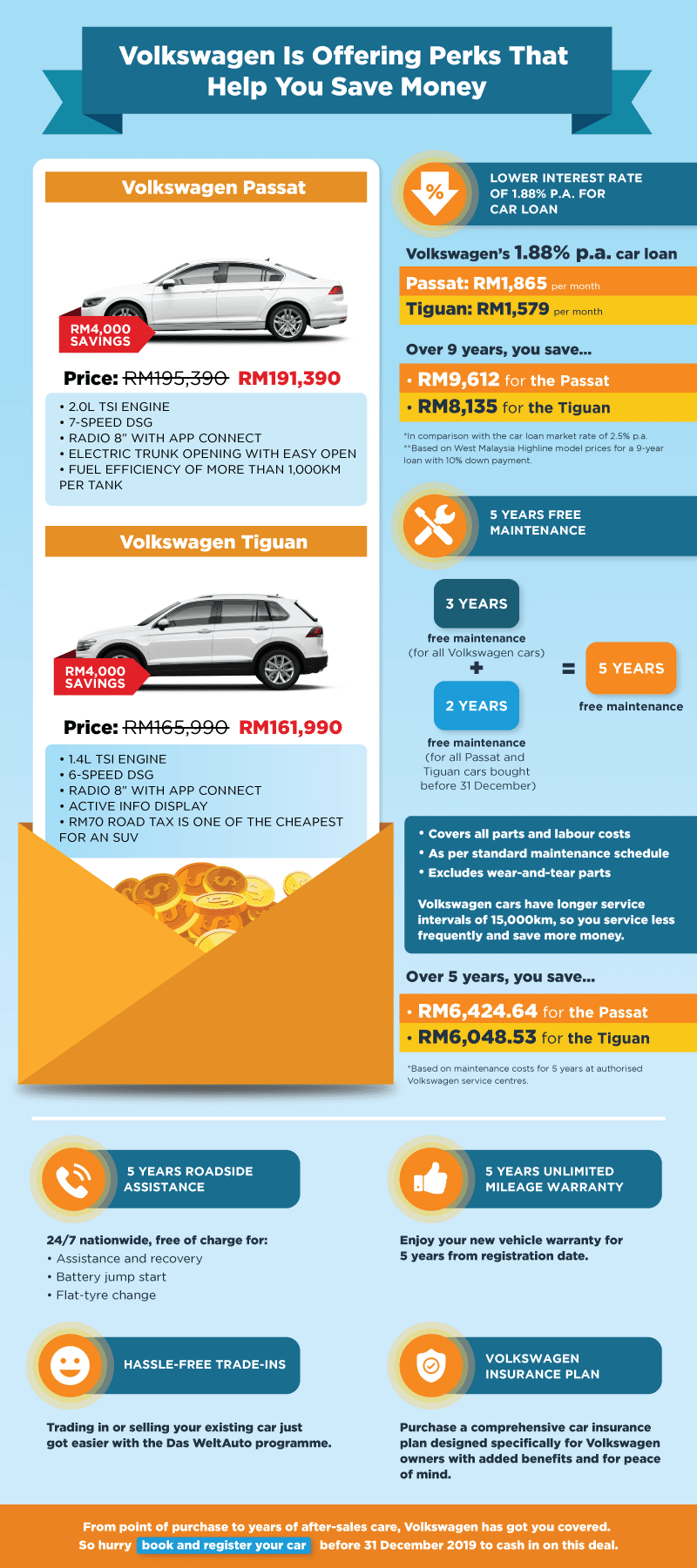 As you can see from the figures above, choosing a Passat or a Tiguan can save you a whole lot of money. On top of that, Volkswagen also offers you the peace of mind with its service and after-sales offerings, along with roadside assistance and unlimited mileage warranty.
So, whether it's a sophisticated sedan or a family SUV that you want, this is a deal that you can't miss! Be a wise shopper and maximise your savings by booking the Volkswagen Passat or Volkswagen Tiguan by 31 December 2019.