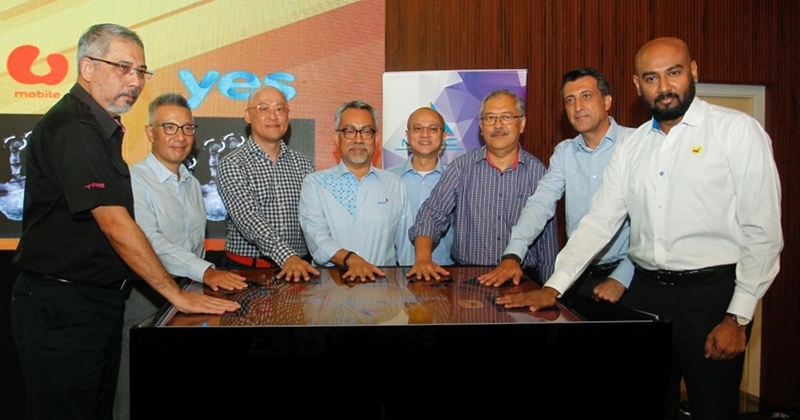 (Image: Malay Mail)
CEOs and representatives from major telco players in the country have signed a Consumer First pledge initiated by the Malaysian Communications and Multimedia Commission (MCMC).
Celcom, Maxis, TM, U Mobile, YTL Communications, Digi, and TIME have pledged to maintain network quality and improve communication for the 41.5 million broadband subscribers and 42.9 million mobile cellular subscribers in the country.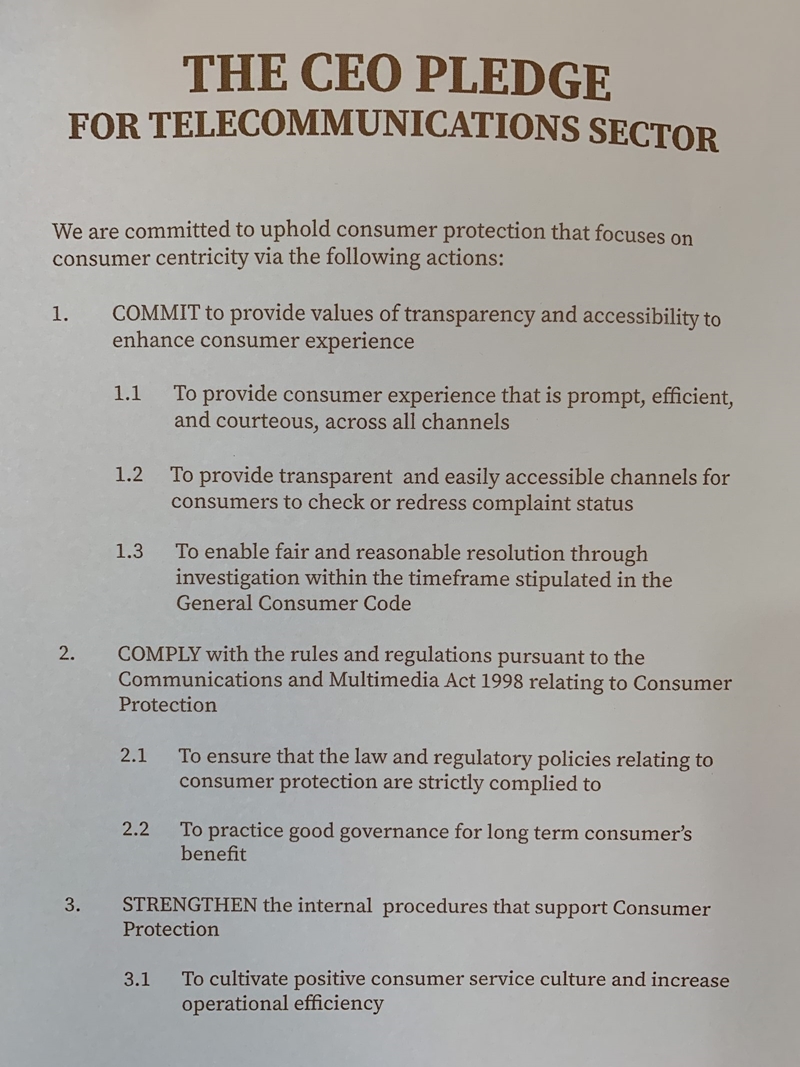 (Image: Soya Cincau)
Currently, the General Consumer Code (GCC) requires 90% of complaints to be resolved within 15 working days while 95% of the complaints are to be resolved within 30 days. Consumers can expect less turnaround time for complaint resolution after this initiative takes effect. Less complex complaints including activation, plan change, and line termination should be resolved within 3 working days while complex complaints such as fraud and purchases involving third-party platforms (Google Play or Apple AppStore) must be sorted out within 15 working days.
Meanwhile, telco advertising should be more transparent so consumers can be clear on the terms, conditions, and contracts of telco services. The advertisement should be refined and communicated clearly to ensure that consumers know their rights.
Meanwhile, the MCMC is also drafting a General Compensation Plan (GCP) to ensure any compensation plans offered are fair and resolution time is expedited without unfair conduct by the telcos. This will ensure consumers will not have to bear any financial consequences because of the errors made by the telcos. Currently, most telco providers offer no compensation for when network outages happened.
According to MCMC chairman Al-Ishal Ishak, "This inaugural pledge reflects our commitment to ensure that we keep on raising the bar on consumer experience."
(Source: Soya Cincau, MalayMail