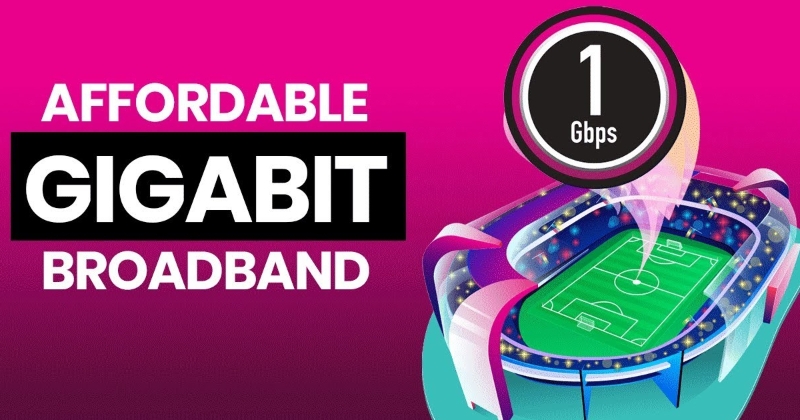 After TM and Maxis, TIME has finally released updated broadband plans at affordable price tags. It's also taken the opportunity not only to upgrade the internet speeds of its entire existing customer base, but also introduce the country's first 1Gbps broadband package.
The revamped home fibre broadband plans come with faster speeds at a lower price, following the implementation of the Mandatory Standard on Accessing Pricing (MSAP). TIME's entry-level 100Mbps plan is priced at only RM99 per month, down from its old price of RM149 per month, making it the most affordable 100Mbps plan in the country. Its 500Mbps plan is now priced RM139 per month, which is 53.5% cheaper than its previous price of RM299 per month. Finally, the latest broadband plan in TIME's home fibre broadband plans, the 1Gbps plan, is priced at RM199 per month.
Here is a table of the broadband plans and their respective packages.


All plans come with the option of either a 12-month contract or a 24-month contract. However, customers who opt for the 12-month contract will be charged with a one-time RM300 charge and they are not eligible for any promotion or discount. All plans do not have any internet quota.
There is good news for existing TIME subscribers too. All existing customers' broadband plans will be upgraded, at up to 5x their subscribed speeds. TIME's FAQ page stated that existing customers will have the opportunity to upgrade or downgrade their plans to enjoy the new subscription prices without having to reset their contract durations (though some options may require the reset). Note that this upgrade is automatic, so all existing customers should already be enjoying the faster speeds.
Here is the table of the previous plans and the upgrades.
| | | |
| --- | --- | --- |
| Plans | Current Speed and Price | Upgrade and Price |
| 100Mbps Fibre Home Plan | 100Mbps (RM149) | 500Mbps (RM139) |
| 300Mbps Fibre Home Plan | 300Mbps (RM189) | 1Gbps (RM199) |
| 500Mbps Fibre Home Plan | 500Mbps (RM299) | 1Gbps (RM199) |
The new plans are available for subscription via TIME's website.
(Source: SoyaCincau and TIME)