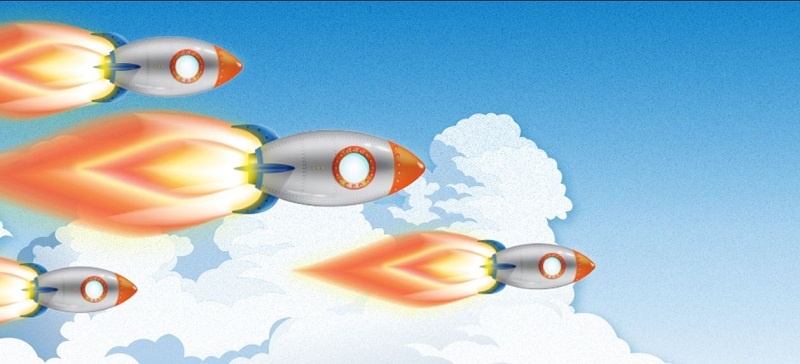 The competition for affordable fibre broadband plans is gaining momentum as Telekom Malaysia (TM) has officially launched a new 100 Mbps plan called the Unifi Pro Plan, which will be available for just RM129 per month. This new plan is designed to be one tier above the Unifi Basic plan, which the company recently removed the low income requirement.
The new Unifi Pro Plan comes with 100Mbps download and 50Mbps upload speeds, unlimited internet quota, 600 minutes of talk time to all mobile and fixed lines, a DECT phone (while stocks last) and a high performance wireless router. Additionally, subscribers also gain access to Unifi TV, and can choose their Unifi TV pack from the following: Varnam+, Aneka+, Ruby+. However, they can only watch it via the Unifi TV app as the set-up box is not included.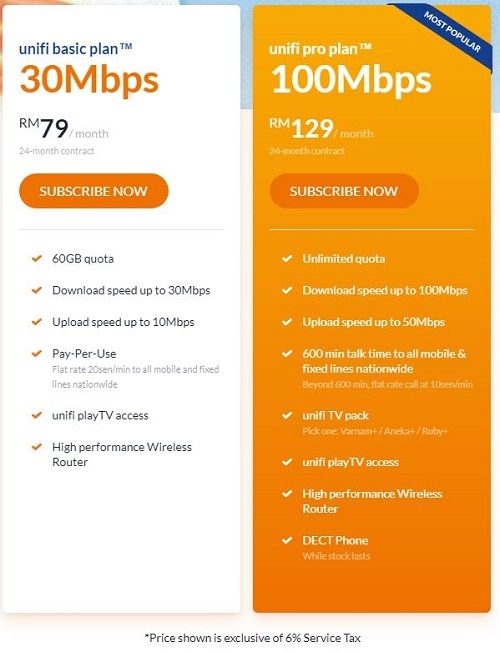 New Unifi Pro Plan vs MaxisOne Home Fibre Plan 100Mbps
TM's latest 100 Mbps plan is very competitive to Maxis'  100Mbps MaxisOne Home Fibre Plan .
Plans
New Unifi Pro Plan
100 Mbps MaxisOne Home Fibre Plan
Price
RM129
RM129
Internet Quota
Unlimited
Unlimited
Voice Call/Talk Time
600 minutes (RM0.10 per minute subsequently)
Unlimited
Package

-Free DECT Phone (limited)
-High performance wireless router
-Unifi TV pack (Varnam+, Aneka+, Ruby+)

-Free DECT Phone (guaranteed)
-Dual-band router
-Free technical support
Both plans are priced at RM129 per month, but the main difference between the two plans is that MaxisOne Home Fibre Plan provides unlimited voice calls compared to Unifi Pro Plan's quota of 600 minutes.
Customers can now head to Unifi's website to subscribe to the latest plan.
(Source: Amanz)