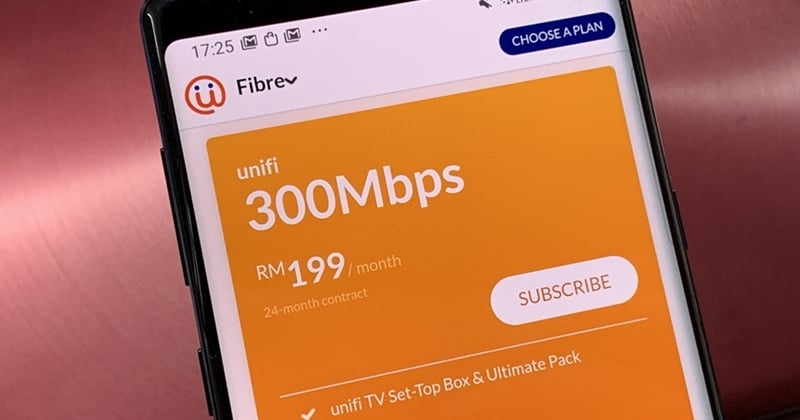 (Image: SoyaCincau)
Telekom Malaysia (TM) is offering its 300Mbps Unifi home broadband package at new promotional price of RM199/month. The fastest Unifi fibre broadband plan originally costs RM259/month, but the RM199/month subscription fee is now offered as a promotion until 30 June 2019.
The broadband plan comes with unlimited Internet quota as well as unlimited voice calls to all TM fixed lines nationwide. 600 minutes of talk time is included in the plan for customers to call other mobile and fixed networks in Malaysia. For subsequent voice calls, customers will be charged a flat rate of 10sen/minute. Besides that, the Unifi TV set-top-box is bundled together with the plan – with access to all available channels in Unifi TV (previously known as HyppTV).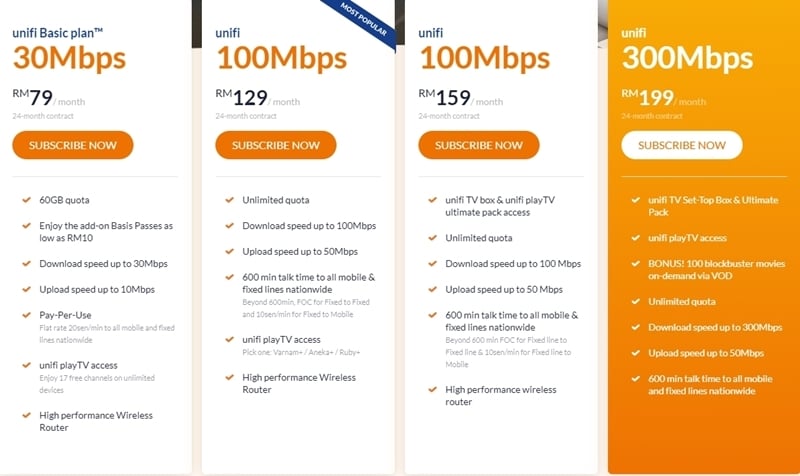 The 300Mbps Unifi broadband plan costs only 25% more than the RM159/month 100Mbps broadband + Unifi TV plan – but with 3 times faster download speed and an additional 100 on-demand blockbuster movies that usually costs RM10 individually. However, based on the FAQ customers can only redeem 4 movies a month for 25 months.
Although the promotional fee comes with a 24-month contract, the subscription fee will remain the same after the contract period. For more information, check out the official Unifi Broadband page.
(Source: SoyaCincau)