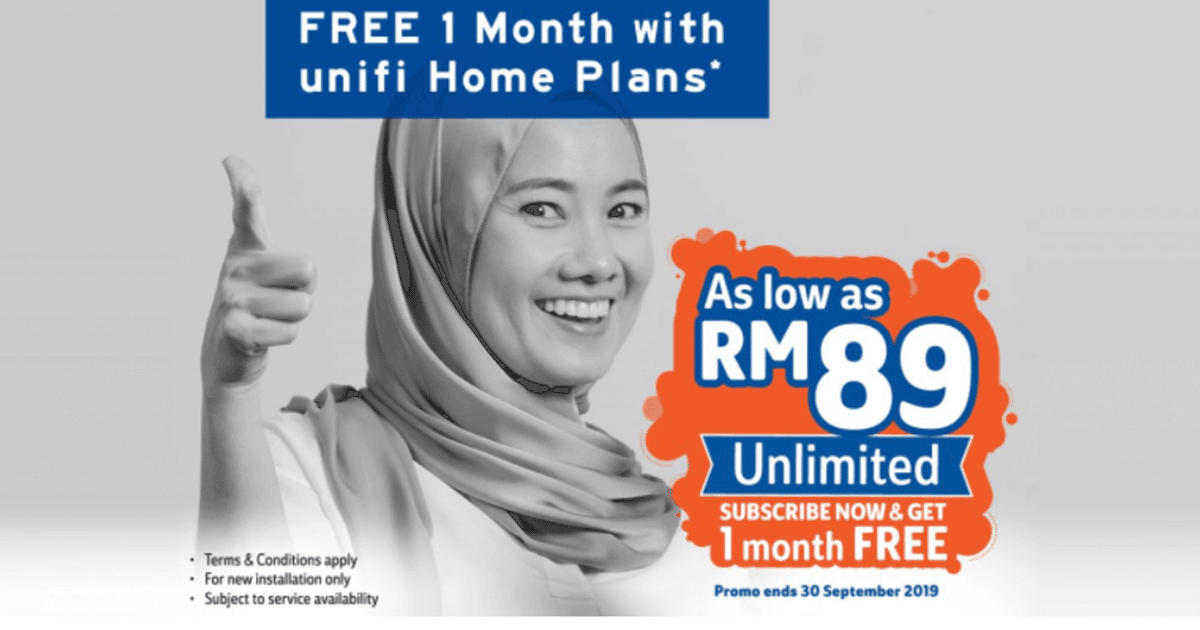 Telekom Malaysia (TM) has introduced a new 30Mbps Unifi fibre broadband plan that offers unlimited data usage at just RM89 a month – just RM10 more than its current 30Mbps plan that had a 60GB monthly data cap.
Besides the upgrade to unlimited data for an extra RM10, this new 30Mbps plan retains the same benefits as the original 30Mbps plan (which will be offered alongside the unlimited option). Customers have access to 14 free Unifi TV channels that they can watch via Unifi's playTV app. Voice calls to all mobile numbers and landlines nationwide also remain at a pay-per-use basis and will cost users a flat rate of 20 sen/min.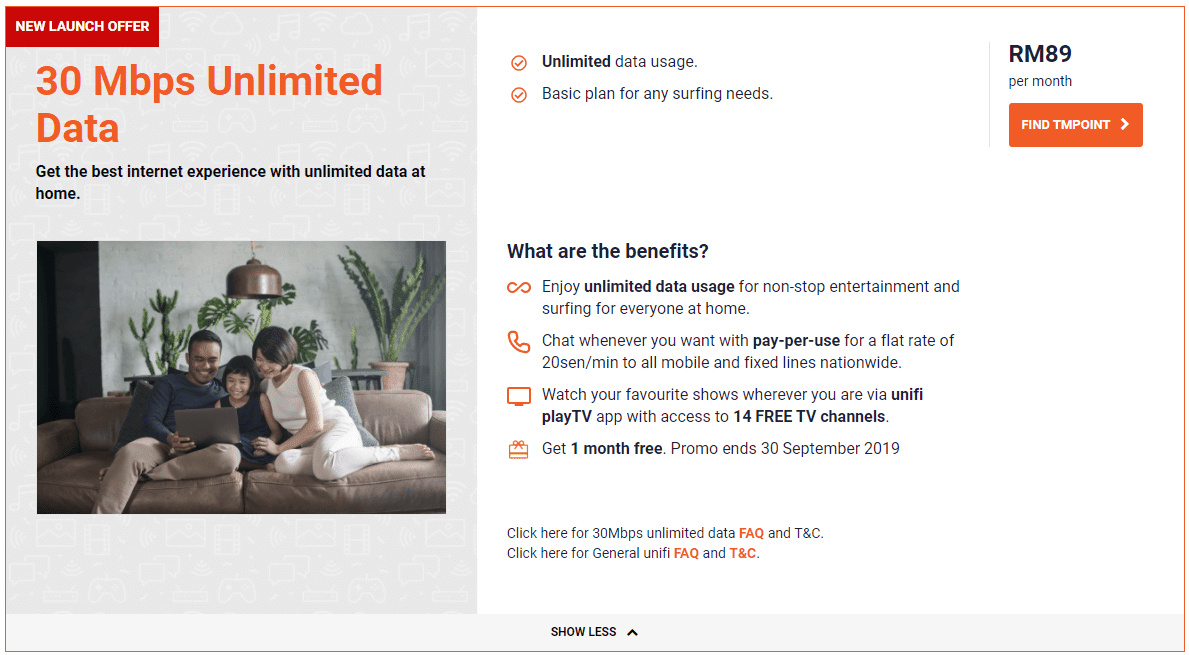 As part of TM's promotional launch, new subscribers who sign up for the 30Mbps plan throughout the month of September enjoy their first month's subscription fee waived. In addition, they will not be charged any installation fees. However, those who sign up for the higher 100Mbps and 300Mbps plans don't just enjoy a 1-month subscription waiver, TM also promises express 24-hour installation.
Interested customers may visit TMpoint outlets, TM Authorised Dealers, or other authorised resellers nationwide. As usual, subscribers will be subject to a 2-year contract period. Meanwhile, existing TM subscribers may change their current plan to this new plan by contacting TM via live chat on the Unifi website or via the myunifi mobile app.
In recent times, TM has been offering more affordable internet options to consumers in line with the government's call to lower broadband prices.
(Source: SoyaCincau)