A fresh start to the year and a bunch of public holidays in Sarawak to look forward to this year. Excluding the large number of national holidays, Sarawak gets five additional days which are different due to the ethnic variation in Sarawak. Interestingly, among the national holidays, Sarawak does not get the day off on Deepavali. Despite the lack of one day, there are lots of opportunities to enjoy the Sarawak public holidays, as listed below.
Good Friday – 30 March (Friday)
Hari Gawai – 1 June to 2 June (Friday and Saturday)
Sarawak Independence – 22 July (Sunday) Replaced on 23 July (Monday)
Sarawak Governor's Birthday – 13 October (Saturday)
Sarawak will celebrate Hari Gawai on the 1st and 2nd of June. According to the official Sarawak Tourism website, Hari Gawai is celebrated by the Dayak people, consisting of Iban, Bidayuh, Kelabit and a few more ethnic groups. Gawai is the celebration to mark the end of the rice harvest which takes months to grow. The final public holiday in the state's calendar falls on a Saturday,13th of October. While there is no replacement holiday for that, Sarawak will enjoy two long weekends, which is sufficient to try out a few of these activities listed below.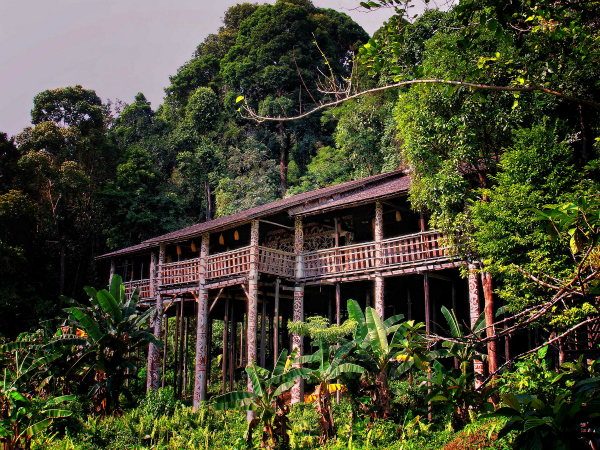 Gunung Mulu National Park – Miri
Mulu National Park was deemed as a UNESCO World Heritage site back in the year 2,000. It is famous for being one of the longest caves in Southeast Asia and the largest cave passage in the world. While Mount Kinabalu in Sabah always gets the recognition as the place to visit in East Malaysia, this one definitely takes the cake. During the next public holiday in Sarawak, taking a few days to explore this wonder within the state, is an absolute must.
The caves are split into four segments, Clearwater, Wind, Deer and Lang Caves. Gunung Mulu National Park has more than just cave explorations, it is filled with activities like canopy walks, trekking, waterfalls, and boat rides to keep you occupied for days.
Despite being within Miri, you will still need to take a 30 minute flight to the Mulu National Park. The flights are operated by MAS Wings and cost approximately RM160, per trip (price reference was at the point of the article being written on the 25th of January). Accommodation prices start from RM55 for a bed at the hostel or RM320 for smaller rooms that fit 2-3 people. Besides the flight and accommodation, there is a flat entrance fee of RM15 for adults and RM5 for children, which entitles you to a five day pass.
Merarap Hot Springs – Lawas
If the caves are not your thing, take the time to relax and have a spa like experience at the Merarap hot springs. According to the Sarawak Tourism website, there is a lodge you can rent and have a truly relaxing experience in the tranquil environment. The lodge taps the water from nearby natural sources and has several man-made pools with different temperatures.
Besides just relaxing in the hot springs, there is also jungle trekking and hiking for those who crave a little more adventure. If you prefer not to leave the tranquil and relaxing resort fora hike, there is also a fishing pond where you can just kick back and spend your time fishing for black and red tilapia fish.
Despite being in Sarawak, the lodge is easier accessed from Kota Kinabalu, Sabah. The Merarap hot springs can be accessed via bus which takes approximately four hours, and followed by an hours drive in a four wheel drive truck. The bus tickets from Kota Kinabalu cost RM20 and the truck can be booked via the lodge. Prices per night on the lodge's Facebook page start from RM100+ for a room and RM300+ for a chalet.
Damai Beach – Kuching
No holiday plans are complete without enjoying some time on the beautiful beaches in Sarawak. Damai beach in Kuching is a beautiful resort like beach, popular among tourists and locals alike. It is also one of the nicer beach side dining options and should be on your agenda during the upcoming Sarawak public holidays.
It is approximately 40 minutes away from Kuching city centre, which is a short drive. If you do not have a car, an Uber ride is estimated to cost approximately RM18 to RM25 per trip. On top of transport expense, Damai beach also has pretty reasonable room rates for such a lovely beach. According to [Trivago](https://www.trivago.com.my/?iPathId=75591&bDispMoreFilter=false&iSlideOutItem=116103&aDateRange%5Barr%5D=2018-02-21&aDateRange%5Bdep%5D=2018-02-23&aCategoryRange=0%2C1%2C2%2C3%2C4%2C5&iRoomType=7&sOrderBy=relevance desc&aSortingOrderBoosting%5B%5D=price&), hotels within the area cost RM100 onwards, for a basic hotel room.
Take a dip in the waters, tan on the beach or just hop into a game of beach football. Spending time on the beach promises a relaxing day away from any stress and an amazing way to spend your additional days off.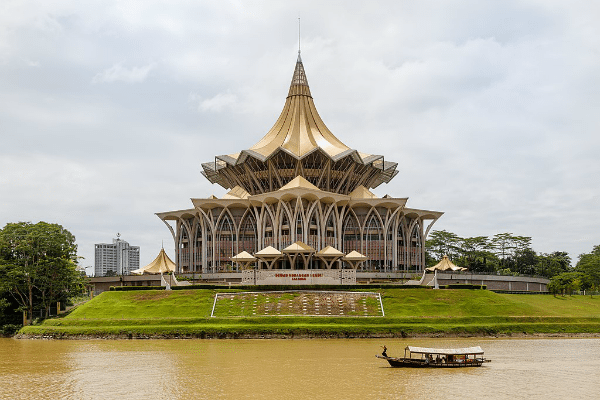 Kayak Down the Semadang River – Kuching
If you are one with the water, you could put those arms and core muscles into play with a kayak trip down Semadang River during one of the upcoming public holidays. If you are one of those who really enjoys the water, you would love taking a kayak trip down the river, just relaxing in nature and taking in the scenes. Bring coffee in a hot flask and just enjoy the serene atmosphere of the trees, fresh air and cool water streams at the calm points of the Semadang river.
Pick out a good tour company that can take you down the river, where it stops by some of the smaller villages to uncover some hidden gems. Fresh fruit, special Bidayuh food or just an experience of how the tribe people live. If you aren't mentally refreshed after that experience, at least your arms and core muscles would have had a good workout. After a little shopping around online, the average prices for an adult package costs approximately RM200 and half the price for children. This is definitely an interesting way expand your horizons and a unique way to spend the exclusive public holidays in Sarawak.
Beyond Sarawak
Your Sarawak public holiday trips do not have to be confined to the local scene, you could take a flight overseas and have a change of scenery. Try different types of food, shop at stores you usually won't find in Sarawak, or just go to a cold destination to see what winter would be like.
Whatever your choice may be, you should use sites such as Shopback.my that gives you a certain amount of cashback for all your travel purchases and ensure that you use a travel credit card in the process as well. That way, you get rewards from two sources instead of either one. You can even attain free travel insurance on your credit card in case of any emergencies. Don't forget to checkout Agoda to get more affordable rates for your getaway accommodations as well! Use our comparison tool and you may find credit cards that are better suited to you than the ones you might already have.