For many Malaysians, the long-term breaks are back again in full force and as expected, every other tropical or beach getaway in the country filled with both local and international tourists enjoying the many attractions that we have on offer.
If the idea of getting stuck on the North South Expressway leaves you with an unpleasant after-thought and an exotic destination that does not involve the usual trifecta of Krabi, Bali or Bangkok sounds pleasing to you, then read on as we will list down 4 affordable unique destinations in Asia that you can travel to for RM1000 or less.
Kindly note that these prices are applicable if you book at least half a year in advance and based on a single individual basis so it's time to save up for these awesome locations.
Nha Trang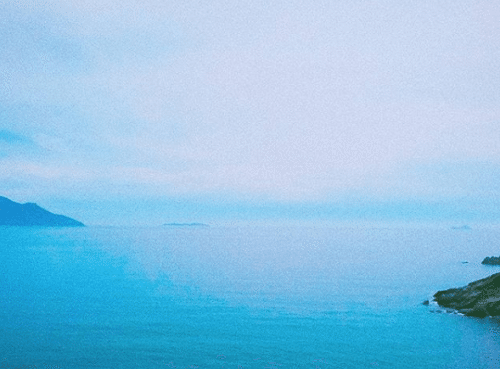 For those who must have their dose of vitamin sea, you will get plenty of it in Nha Trang. More commonly recognized as the capital city of Khánh Hòa Province, Nha Trang's reputation as a beautiful seaside town have long enticed a variety of travelers to drop by for a visit.
Casual holidaymakers will fall in love with the pristine white sandy beaches, perfect for swimming, sunbathing and snorkeling whereas those who prefer something more fast-paced can go for scuba-diving, waterfall-crossing or even trekking. Activities a little too mainstream for your liking? Go for a hot-air balloon ride instead and enjoy the panoramic view of Nha Trang from above!
Read Also : Cheap Year End Travel Destinations In Malaysia for RM400 or Less
Fly From : Air Asia, rates starting from RM450 (not including baggage)
Accommodation Prices : If you opt to backpack, room rates can be as low as RM19 per day. Otherwise, you can opt to stay at the many service apartments of Nha Trang with rates starting from RM99 per night, some even cheaper if you can book during flash-deals.
Pro- Tip : If you are planning to scuba-dive, you may want to avoid doing so during the windy season which falls on the month of October until December.
Da Nang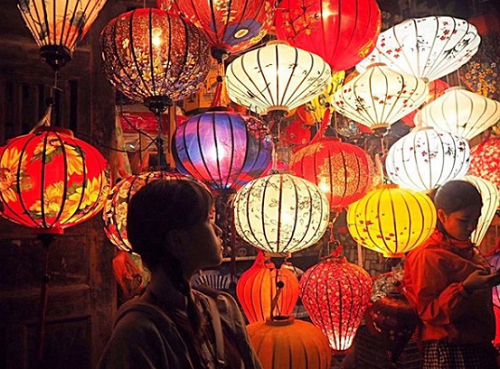 Photo courtesy of pipikyon0707
Historically known as a French colonial port, Da Nang has experienced a major transformation from the backwater provincial town that it once was to a chic, budget-friendly travel guide-worthy destination. Modern, sophisticated hotels, as well as commercial buildings, have emerged overnight making it an irresistible destination for tourists who are looking for the perfect mix of beaches, shopping, attractions as well as nightlife.
Situated 1487 meters above sea level, the French Village of Ba Na Hills is one of the most popular sight-seeing spots and it's not surprising to see why. From wine cellars to temples and amusement parks, Ba Na Hills Resort is an overall crowd-pleaser making it perfect for either solo travelers, couples or even big families.
And if you are a foodie, then you should not miss out on the street food of Da Nang where you can find some of the best banh mi and noodle-based dishes in the country.
<a href="https://ringgitplus.com/en/insurance/?utm_source=ringgitplus&utm_medium=banner&utm_campaign=my-rpint-gen-gen-insurance&utm_content=blogcta_ins_compareinsuranceplanson_ringgitplus_mid"title="Compare insurance plans">

Fly From : Air Asia, rates starting from RM604 for a return flight (not including baggage)
Accommodation Prices : The room rates for Da Nang fluctuates according to season so you may want to plan ahead for great savings on accommodation. During off-peak, a 3-star hotel may cost around RM350 per night.
Pro- Tip : If time is not a constraint, you may want to stop over at Hoi An, a town located 29 KM away from Da Nang, and check out the monthly Lantern Festival that have captivated the hearts of many who had the opportunity to participate in the festival.
Sihanoukville
A coastal city situated in Cambodia formerly known as Kompong Som, it's home to some of Cambodia's famous beaches which are favoured by both locals and foreign visitors alike.
For a relaxing getaway, hop on a day cruise and explore the many beautiful islands off the shores of Sihanoukville. If water-based activities don't strike your fancy, you can opt to climb up Wat Leu, one of the five main wats that are situated on top of Sihanoukville Mountain and enjoy the breathtaking sunset view from the top of the pagoda.
Fly From : Air Asia, rates starting from RM159 one way (not including baggage) during off-peak season.
Accommodation Prices : Prices for hostels can go as low as RM45 per day. As for hotels, the rate for a basic 2-star hotel starts from RM150 per night.
Pro- Tip : Kep Crab Market is the ultimate destination for tasty, fresh prawns, fish, and squid but worry not for those who are not keen on seafood as the wood-fired pizzas is just as scrumptious too.
Bengaluru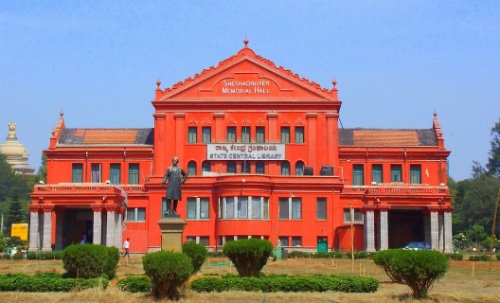 Photo courtesy of Wikipedia
Known also as the City of Gardens and Silicon Valley of India, Bengaluru is most widely acknowledged as the IT hub of India where both tradition and technology co-exist in harmony. What it lacks in iconic attractions, Bengaluru makes up for it through the rich mix of culture, history, nature, and architecture.
A favourite visit among students majoring in architecture, Bengaluru's attraction includes Tipu Sultan's Summer Palace which sees a strong influence of Indo-Islam in its overall structure as well as Bangalore Palace's Tudor-style architecture which is inspired by England's Windsor Castle.
Apart from that, you can also take a relaxing stroll at Cubbon Park and discover a vast variety of exotic flora and fauna that is carefully cultivated by the botanists of Bengaluru.
Fly From : Air Asia, rates starting from RM656 (not including baggage charges)
Accommodation Prices : To save on costs, use vacation rental home services such as AirBnb or HomeAway for the best homestay service apartments where rates start from RM180. Otherwise, you can opt for 3-star hotels where room rates begin at RM225 per night.
Pro- Tip : Avoid drinking the water in Bengaluru and opt for bottled water instead to keep yourself healthy and hydrated. You may want to pack some medication too as malaria-related cases of traveler's diarrhea is quite common among tourists.
With these exotic locales in mind, it is best for you to plan ahead lest the unexpected occurs when you traverse into these foreign lands. Give yourself peace of mind by applying for travel insurance before you embark on your getaway.
All you need to do is to check out our <a href="https://ringgitplus.com/en/travel-insurance/"target="_blank"> comparison tool
for the best travel insurance policies and you're set for your next travel adventure! Ready to explore some of these destinations? Head to our Travel Getaway Campaign to find out more!
Are there any new travel routes that you would like to add? Let us know your thoughts and comments at the comment box below!