Amidst all the fun and excitement of travelling, unexpected travel hassles can happen. You could lose your passport or have it stolen during the course of your adventure. Here's what you should do: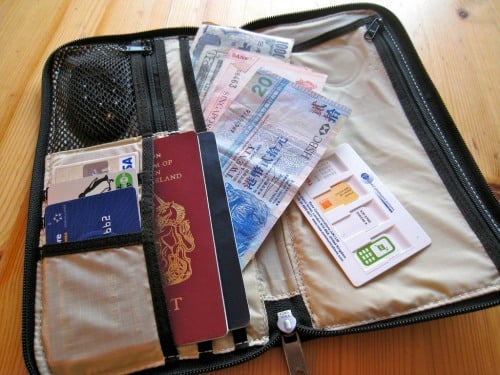 1. Act Fast
It's in your best interest to move as quickly as possible, the moment you find your travel documents missing. The first thing to do is to make sure that your papers are really missing and that you did not simply place them somewhere else.
Once you are sure that your documents have been lost or stolen, make a checklist of all the papers, credit cards and other items that are missing. Now retrace your steps to make a best guess of where you might have lost them. With this information, you can file a better police report and perhaps even increase your chances of recovering your items.
2. Contact Your Embassy
To speed things along, contact your embassy and explain your situation. You'll want to move as quickly as possible since the embassy may not be able to issue your travel papers on public holidays and weekends.
Thus, if you have more travelling to do, you wouldn't want miss your flights and other bookings as a result. Moreover, it's better to have an email record as proof of your timely notification to the authorities.
3. Make a Police Report
Head to the nearest police station and file a report. You'll need to do this especially if you've lost your credit card as well or need to make insurance claims.
Furthermore, having proof that you've informed the authorities of your situation would be helpful if you are detained at a random traffic stop without your papers on you. With your report, at least you'll have a valid excuse for not having any identification on you.
4. Head To Your Embassy
Your embassy will help issue your temporary passport, help you with arrangements and also advise on proper procedure. Note that you might need to pay for the issuance of a new passport, unless in certain circumstances where the fee may be waived.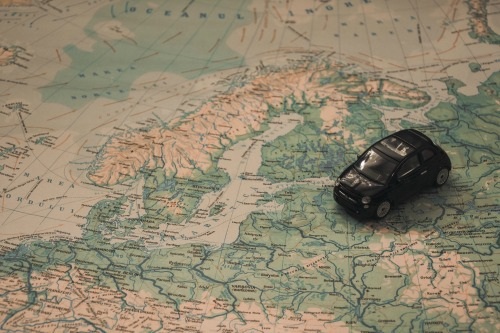 Now you know what to do if your travel papers get stolen or if you lose them. You can also make things easier for yourself by following these handy prep tips before you travel:
Save a soft copy of important documents such as your visas, passports and other forms of personal identification as well as copies of your credit cards. Remember to save them in your email for easy access.
Use locker services where possible to hold important documents and avoid carrying it on your person.
Keep emergency phone numbers, addresses of your embassy and the nearest police station on hand.
Make sure you have access to spare cash with you, so you can pay for your replacement papers and transport fees.
Last but not least, consider buying travel insurance. A good travel plan can provide assistance to you if your passport or visa is lost or stolen, reimburse your replacement document fees and even cover travel cost losses in case you don't get your replacement papers in time.
Travel insurance can also help if you lose your luggage, miss a flight or require medical care while overseas. Furthermore, these plans are available as a standalone and depending on the level of coverage and comprehensiveness can be quite affordable to purchase.
Confident for your next travel? Head to our Travel Getaway Campaign for more information!
Before you journey on, use our comparison page to help you discover a travel insurance policy that is just right for you!