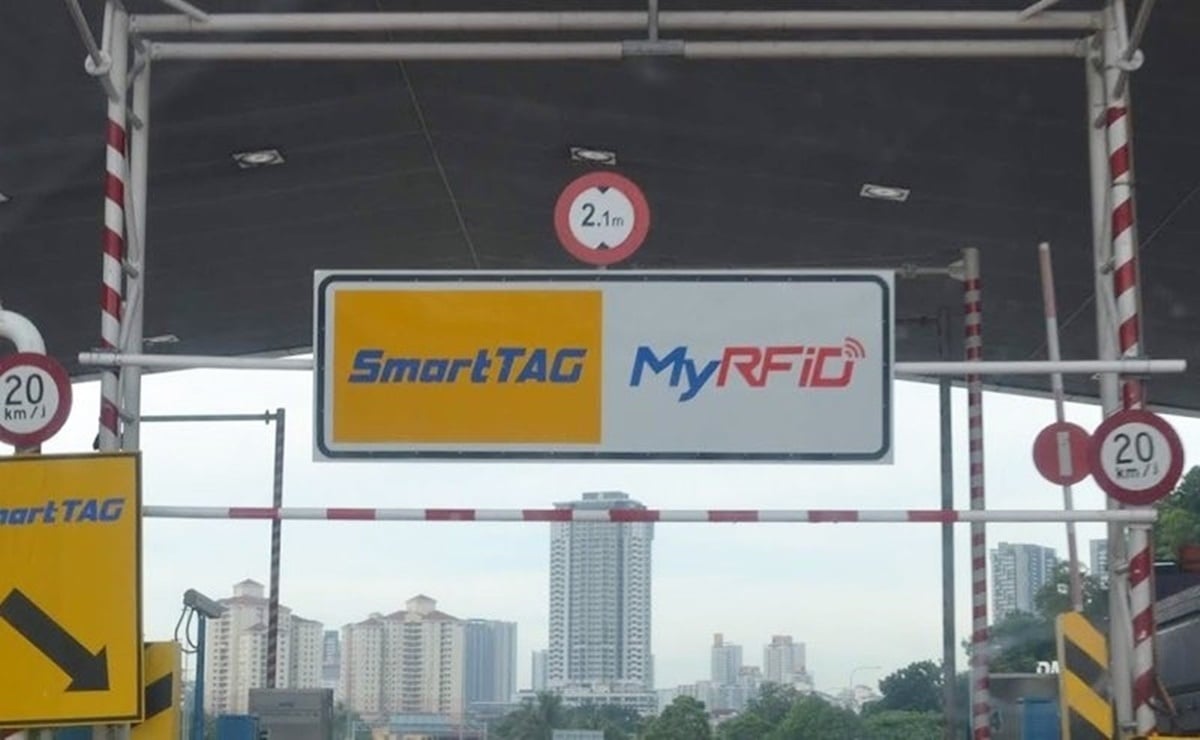 (Image: Ezna Khalili)
Motorists of several major highways across Malaysia can soon enjoy a smoother driving experience as toll operators begin implementing RFID toll collection at 62 open-system toll plazas starting from 1 January 2020.
A total of 24 highways in West Malaysia are involved in this initiative, namely:
Lebuhraya Utara Selatan (PLUS)

Plaza Tol Bangunan Sultan Iskandar (BSI)
Plaza Tol Kempas
Plaza Tol Jitra

Lebuhraya Laluan Kedua Malaysia-Singapura (LINKEDUA)
Lebuhraya Shah Alam (KESAS)
Lebuhraya Cheras-Kajang (GRANDSAGA)
Lebuhraya Damansara-Puchong (LDP)
Lebuhraya KL-Karak (KLK)
Lebuhraya Lingakaran Kajang (SILK)
Lebuhraya Penyuraian Trafik KL Barat (SPRINT)
Lebuhraya Sungai Besi (BESRAYA)
Lebuhraya Kemuning-Shah Alam (LKSA)
Lebuhraya Duta-Ulu Kelang (DUKE)
Lebuhraya KL-Putrajaya (MEX)
Lebuhraya Bertingkat Ampang-Kuala Lumpur (AKLEH)
Lebuhraya Baru Pantai (NPE)
Lebuhraya Koridor Guthrie (GCE)
Lebuhraya Butterworth – Kulim (BKE)
Lebuhraya Lingkaran Luar Butterworth (BORR)
Lebuhraya KL-Kuala Selangor (LATAR)
Lebuhraya Pintas Selat Klang Utara Baru (GRAND SEPADU)
Lebuhraya Terowong SMART
Lebuhraya Seremban – Port Dickson (SPDH)
Jambatan Pulau Pinang (JPP)
Jambatan Sultan Abdul Halim Mu'adzam Shah (JSAHMS)
Lebuhraya Kajang – Seremban (LEKAS)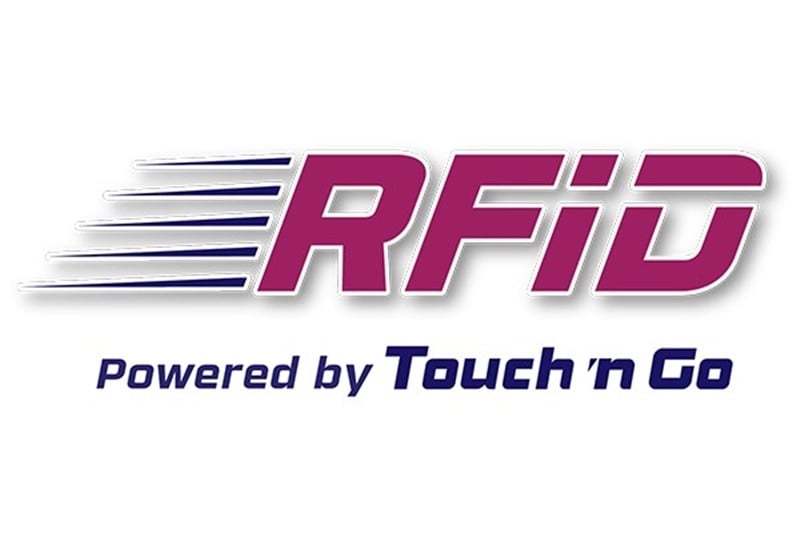 (Image: Lowyat.NET)
The use of RFID payments is expected to ensure smoother traffic at toll plazas as you will no longer have to pause at the toll booths for physical payments. Additionally, it features various other conveniences:
Easier and seamless toll transactions
Saving on maintenance costs as RFID does not run on batteries
RFID reloads can be easily done online
RFID stickers will not be misplaced or lost as it is stuck to your vehicle
Reducing operational setbacks, especially with the use of SmartTAG services
The RFID payment system utilises a sticker embedded with a radio frequency chip, which is linked to your Touch 'n Go eWallet. It is the latest electronic payment system to be introduced for toll payments, running alongside the existing Touch 'n Go and SmartTag systems.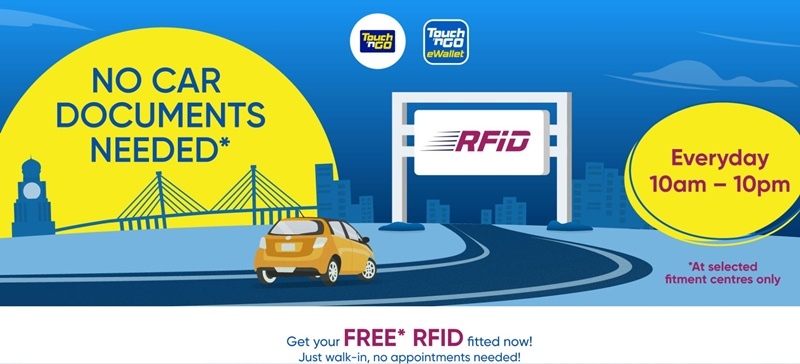 If you're looking to get your vehicle fitted with RFID stickers, you can do it at one of the 130 Fitment Centres available: 18 Touch 'n Go centres and 112 mobile centres. The RFID fitting can be done for free, and you do not have to make appointments if you're doing your fitting at the mobile centres.
In a statement, the Malaysian Highway Authority (LLM) said that it has begun running pilot tests for the RFID payment system since 2018, and public response has been fairly positive. To date, there are more than 830,000 RFID users on the road.
LLM also noted that that the RFID payment system is the country's first step to realising the Multi Lane Free Flow (MLFF) system, which is expected to be implemented over the next three years. The MLFF system is essentially a toll payment method that allows free-flow high-speed tolling for highway users, thus eliminating the need for toll booth barriers.
(Source: SoyaCincau, Paul Tan's Automotive News)