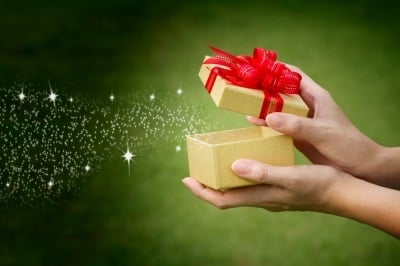 Reward point credit cards – now doesn't that sound appealing! Many banks have credit cards that will grant you reward points every time you swipe to make a purchase. The options to cash in on your use of plastic are vast and varied, as accumulated points can be used to redeem cash to offset your bill; air miles; household items; gift vouchers; and in some cases, even to offset the service tax on your credit card.
But not all reward points credit cards are made equal. Some offer more points at selected merchants or on special days and some have a generally high rate that remains the same across spending. How are you to know which cards offer the best reward points system? Check out your options on our website comparison tool; but before making a decision, here are some things to keep in mind when deciding on a reward points credit card.
Know the bank's reward points system
Not all reward programmes are created equal, but usually, you stand to earn one point for every ringgit you spend. Some banks tend to award spending done overseas, online, or at partner merchants with more points for the same amount of spending done elsewhere.
Maximise your benefits by using your card mostly on purchases that earn you the highest amount of reward points. For example, you should charge all transactions made at the petrol station to your card if they offer higher points per ringgit compared to purchases made at the local supermarket. This also applies to merchants you know you frequent. Pick the card that offers more points at your favourite merchants.
Think twice before redeeming gifts
Consider this – say your credit card earns you 2 reward points for every RM1 spent. Think about the water kettle you have at home and acknowledge its full retail price. According to the bank's gift catalogue, you will need a large amount of say, 15000 points to get your hands on one just like it. That's RM7500 for a simple water kettle – Terrible value by any standard!
So what would your points be better suited for? They are worth more when exchanging them for air miles or travel vouchers, which can soften the blow of last minute holiday bookings. Some cards will also allow you to trade in your points for MAS Enrich Points, while Air Asia has special co-brand cards that will earn BIG Points, on top of regular reward points. In the end, it's about doing research on the redemption that gives you the most value for money.
Know when reward points expire
Some cardholders may benefit from non-expiring, evergreen reward points, but not all reward points cards give you these evergreen reward points. Most Malaysian banks will allow your points to stay unused for up to 3 years before they expire.
How fast you can earn these points, along with where and how you can redeem them should be important benchmarks when choosing a reward credit card. Reading the terms will help!
Cancelling a card means losing all rewards
Yes, cancelling a card, along with the account would usually mean losing all your accumulated reward points in one fell swoop. That is unless you have other ongoing commitments with the bank such as a mortgage or car loan that can continue to earn you reward points for every ringgit of financing.
Before you cancel a credit card, make sure to make full use of all unused reward points.
Keep calm and spend moderately
With a reward point card, you will probably feel more obliged to spend in order to earn points, and subsequently carry more credit card debt, offsetting the value of the rewards. Ask yourself this: are you getting a credit card for the sole purpose of redeeming gifts, or is it just an added benefit?
The bottom line is – regardless of which reward credit card you choose, paying your outstanding balance in full every month is the best and only strategy to avoid the burden of interest charges which of course, saves you money.