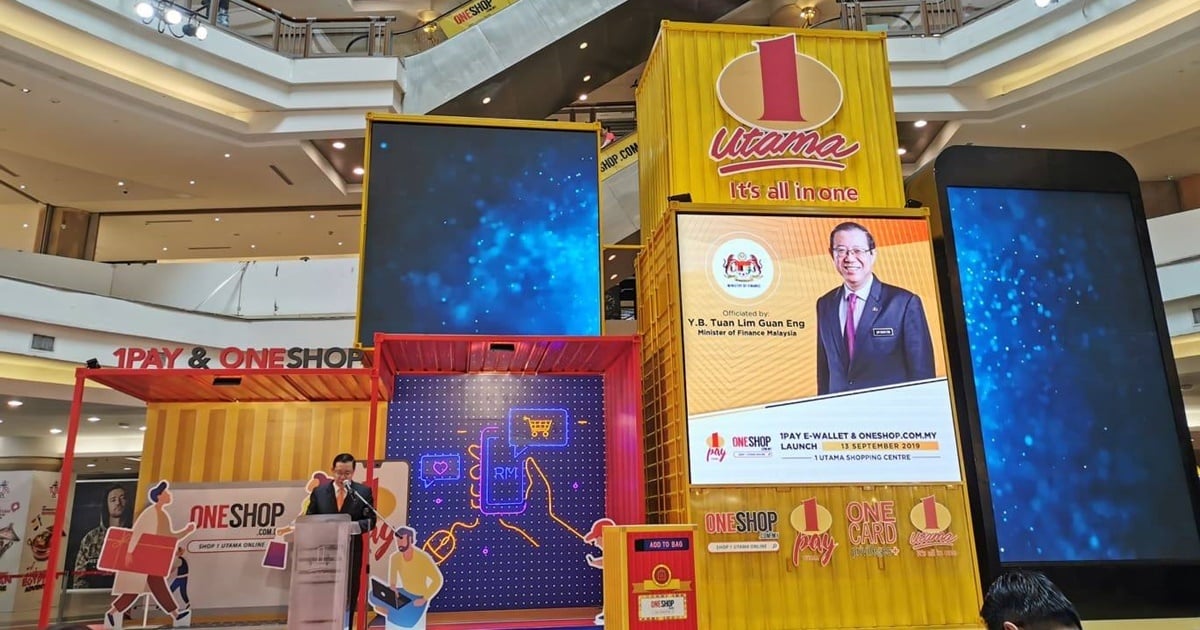 (Image: Vulcan Post)
Malaysia's largest shopping mall, 1 Utama, has officially launched its digital wallet, 1PAY, and online shopping website, ONESHOP.
Integrated within the 1 Utama mobile app, the 1PAY e-wallet complements 1 Utama's existing loyalty programme ONECARD privileges. More than just offering ONECARD members the convenience of scanning and paying via mobile, 1Pay also instantly rewards them with loyalty points known as UPoints.
Like all other e-wallets, 1PAY allows users to reload their wallets with their bank (both debit and credit) cards and bank accounts (coming soon). Peer-to-peer transfers to other 1Pay users are also possible. At any given time, a maximum of RM1,500 is allowed to be stored in the 1PAY wallet. 1PAY also negates the need for users to carry their ONECARD membership card wherever they go, as the card info is stored in the app.
Launched in March this year, 1PAY isn't merely limited to usage within the mall itself. 1Pay is also accepted at selected retailers in Bandar Utama including Centrepoint, One World Hotel, and The Club.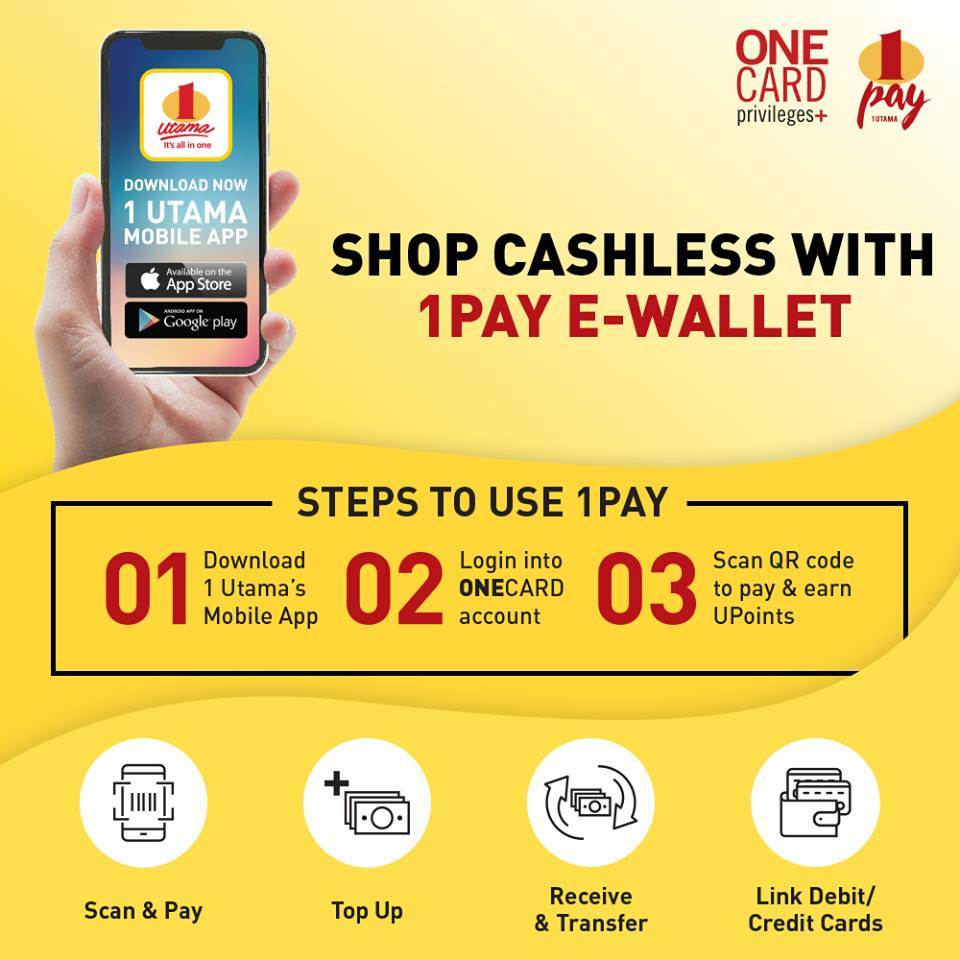 On the other hand, ONESHOP is an e-commerce shopping platform housing retailers from 1 Utama. It allows shoppers nationwide to shop from the comfort of their own homes and have their orders delivered right to their doorsteps.
While ONESHOP isn't new – it was launched back in January this year – a new feature is the integration of 1PAY as a payment option on the platform. ONESHOP operates on the concept of "shopping in 1 Utama, online", with 187 merchants on 1 Utama on board the online platform. Customers who shop on OHESHOP get free delivery for orders above RM100 in Peninsular Malaysia and above RM200 for East Malaysia, and there is also a self-collect option at the mall's concierge.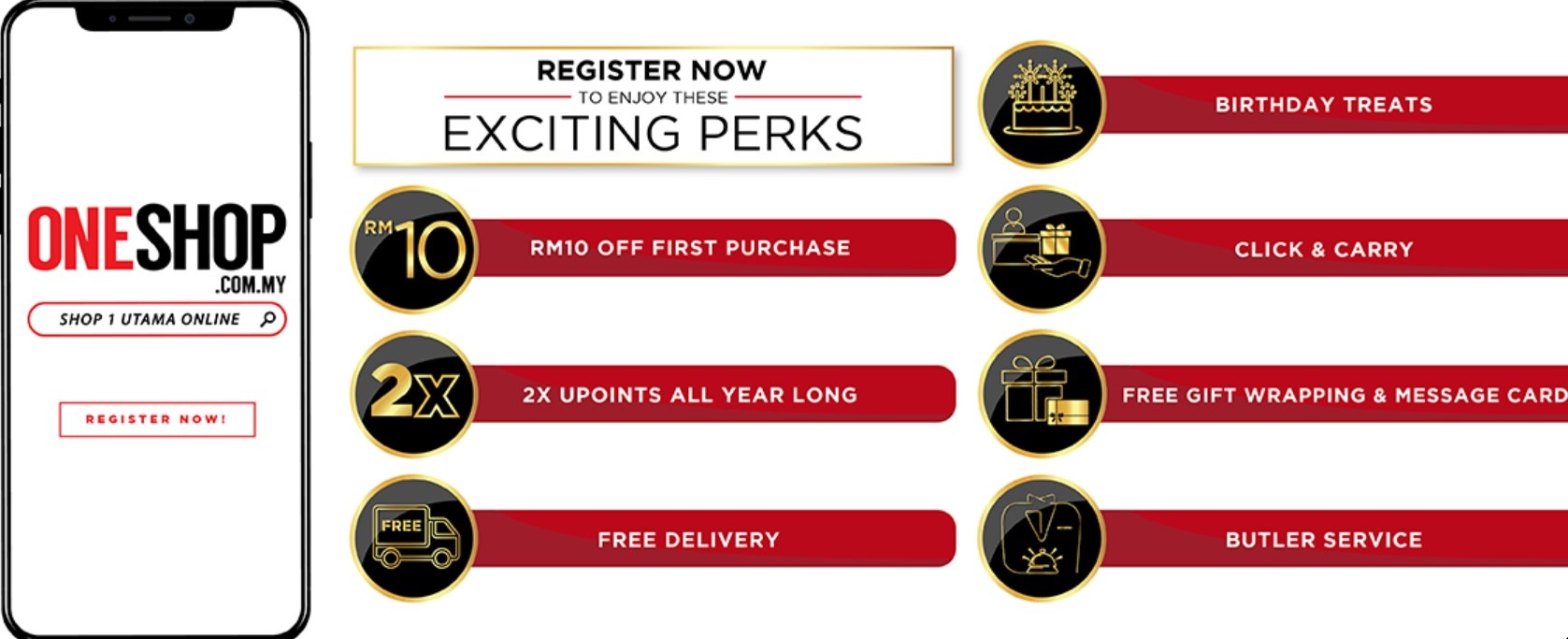 1 Utama is the first shopping mall in Malaysia to develop its own e-wallet system and online shopping platform. Members may access 1PAY by downloading the 1 Utama app via the App Store and Google Play.
(Source: Malay Mail)