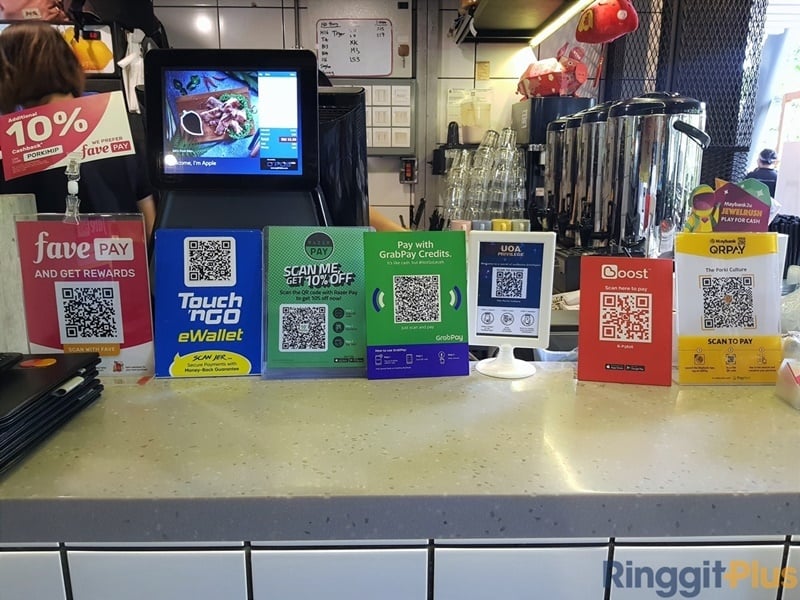 Khazanah Nasional Berhad has named Touch 'n Go eWallet, Boost, and GrabPay as the e-wallet partners for the Federal Government's e-Tunai Rakyat initiative.
The three e-wallet service providers were selected based on their number of active users, merchant networks, technical expertise and financial strength, as well as their significant investments within Malaysia. As the three leading e-wallet service providers in Malaysia, they collectively provide a ready platform for the initiative, which is slated to start from 15 January 2020.
The e-Tunai Rakyat programme promises a one-off RM30 digital stimulus to eligible Malaysians as a form of encouragement to make e-wallets and digital payments a part of their lifestyle. In particular, it targets consumers and merchants involved in small enterprises and retail businesses.
To qualify for the initiative, you will have to be Malaysian, aged 18 years and above, and earning less than RM100,000 annually. If you are, then you are eligible to receive RM30 that can be spent on goods and services available through participating e-wallet service providers of your choice.

In its press release, Touch 'n Go has said that its participation in the initiative would enable Malaysians to seamlessly claim this benefit through the eWallet. They will also be able to claim and use the funds at any of the e-wallet's 110,000 merchants, ranging from food and beverages to petrol stations, movies, flights, utilities, and groceries. Users can also make payments for mobile reloads, in-app purchases like street parking and toll payment via unique features such as PayDirect and RFID.
Boost has further said that they will add on to the RM30 stimulus with exciting offers across most of its 125,000 merchant partners during the 2-month e-Tunai Rakyat initiative, although these will likely be clarified at a later date.
Meanwhile, Grab expressed that it is honoured to have its e-wallet, GrabPay, selected to participate in the initiative.
"We welcome and fully support our government's progressive move to accelerate the adoption of e-wallets and digital payments among Malaysians," said Grab in a statement. It also added that its participation in the e-wallet initiative was a testament to its commitment to provide access to the seamless and frictionless convenience of digital payments to everyone in Malaysia.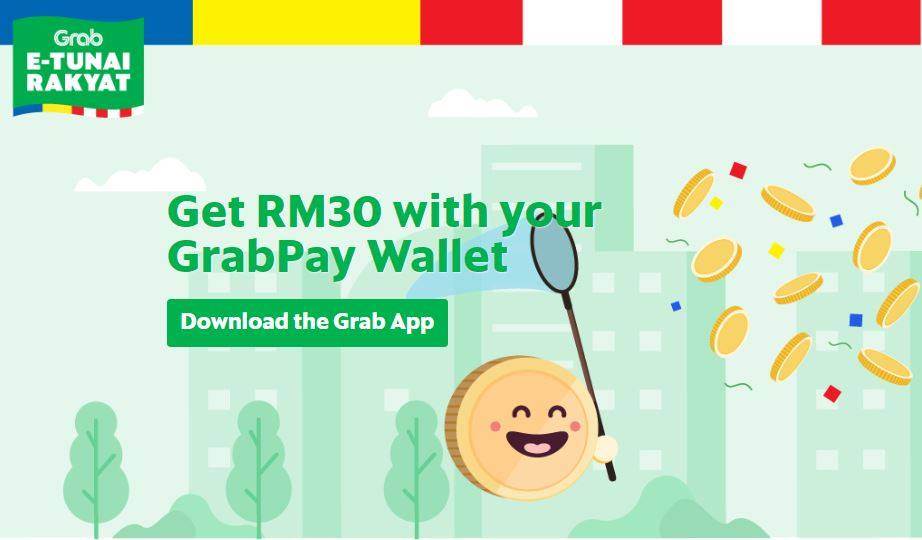 The e-Tunai Rakyat initiative was announced under Budget 2020, and its overall implementation is overseen by by Khazanah. The effort also involves close collaboration with various parties, including the National Registration Department (NRD) and the Inland Revenue Board (IRD). It will run for two months, ending on 14 March 2020.
(Source: New Straits Times, The Malaysian Reserve, Khazanah)