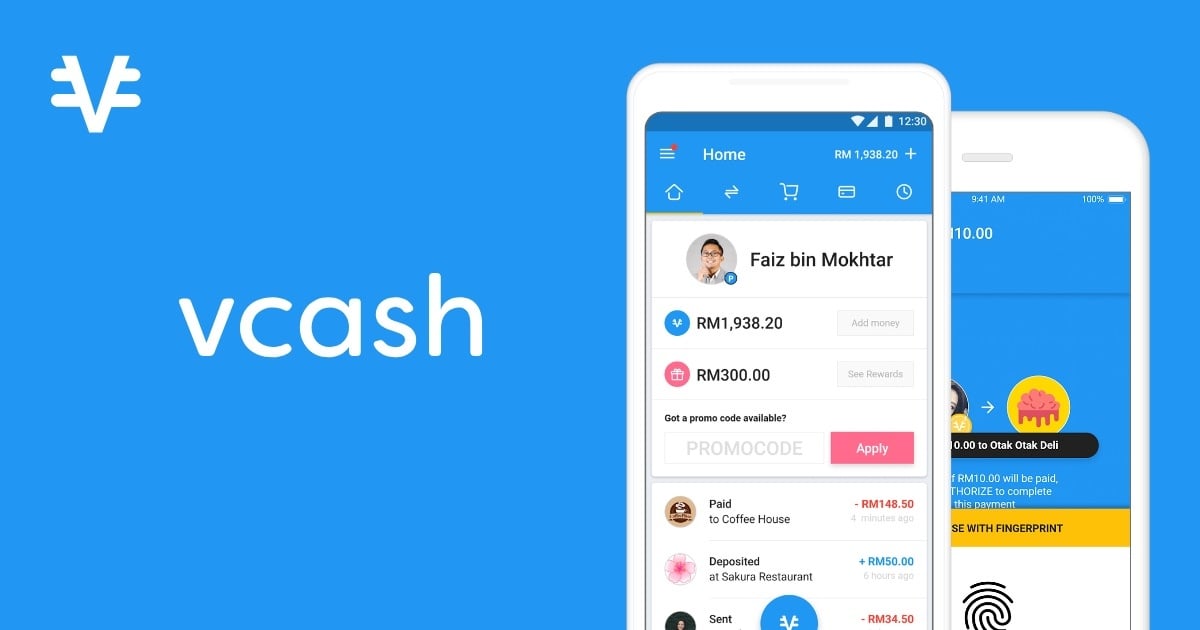 One of the first e-wallets to launch in Malaysia, vcash, will cease operations from December 2019, with owners Digi citing a "change in business strategy". Current vcash users will receive a refund from their wallet balance.
Launched as Digi's first foray into financial services in November 2017, vcash initially had a healthy amount of partner merchants. At launch the e-wallet was accepted at over 500 physical locations, including support for online payments thanks to its integration with MOLPay and iPay88.
However, as more e-wallet players entered the Malaysian market armed with significantly larger venture-backed funding, vcash simply wasn't able to keep up, losing users on a quarterly basis. It is hard to imagine now, but vcash was one of the top five most active e-wallets in Malaysia in Q1 2018, according to research conducted by App Annie and iPrice.
When contacted about the issue, we received the following message via Digi's Facebook page: "Due to a change in business strategy, vcash services will no longer be provided by Digi effective 1 Dec 2019. Vcash users will be receiving an SMS from vcash this week with the following information on the refund mechanics."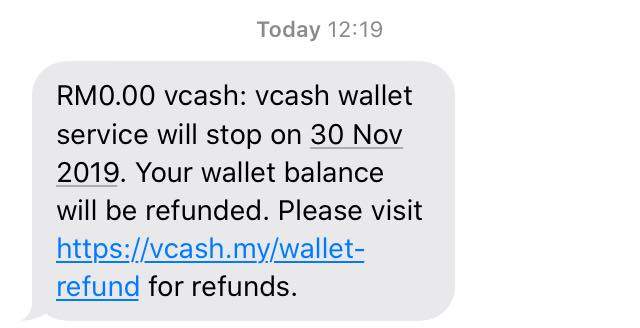 (Image source: Facebook)
Current vcash users have bene sent an SMS about the closure of the e-wallet, and those who have balances in their wallet may request a full refund by filling up the Wallet Balance Refund Form. Meanwhile, the e-wallet has also suspended new account registrations.
Meanwhile, Digi's other financial services app, Valyou, will continue to operate as usual. Offering services such as remittance, prepaid top-up, bill payments, and peer-to-peer transfers, Valyou does not have the "scan to pay" option that vcash has.