In an effort to save as much money as possible, it's tempting to want to buy your household goods as cheaply as possible. But unfortunately, the benefits of lower prices might not be worth the harm it could bring to your health and finances in the long run.
Here's a list of stuff you should never buy for cheap whether from your favourite variety stores (RM5 stores), second-hand or online: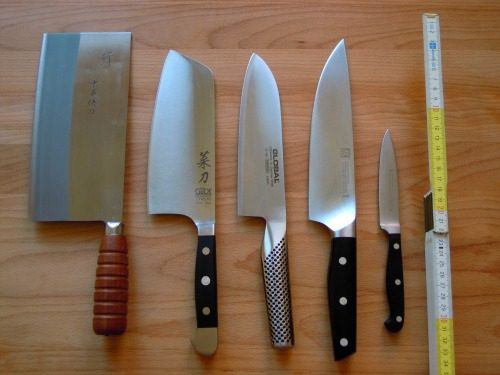 1. Knives
It's best to be extra cautious when buying any item that will be used for food prep. Cheaper, low-quality knives may rust or corrode easily and could be made with unhealthy materials such as low-grade stainless steel or nickel coating.
Moreover, a cheaper knife may be poorly crafted i.e. blades may break off (leaving shards) and handles made from low-density or soft wood could loosen or crumble and cause serious injury.
When choosing knives, you don't have to look exclusively for an expensive brand. Even your neighbourhood supermarkets should offer a wide range of safe, quality and affordable pieces. Remember to buy individual knives as they suit your kitchen habits instead of buying a full set since those are often way more expensive and include knives you probably won't even use.
2. Mattresses
If you buy a cheaper mattress made from less-sturdy materials like low-density foam or plain cotton, you may end up having to replace it sooner and spend more money in the long run. But that's not the only issue with skimping on your mattress purchase; in fact, choosing a mattress that is unsuitable for you could lead to posture problems, body aches and poor overall sleep quality.
If you suffer from a breathing-related ailment such as asthma, you could be worsening your condition if your mattress isn't dust-resistant. If you can afford it, do spring for a mattress that is hypoallergenic, anti-mites and made of long-lasting materials (e.g. natural latex, high-density memory foam, pocket coils, etc.)
If you do indeed find a good mattress that meets your needs and still happens to be on the cheaper side, do ask about warranties and return policies just to be safe.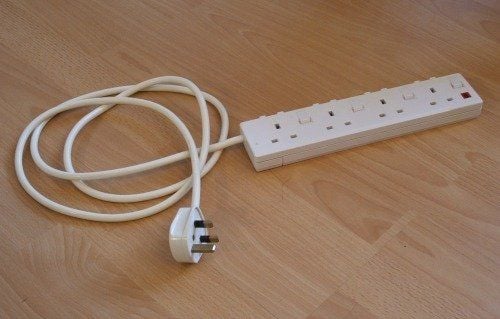 3. Extension Cords and Power Strips
Any electrical item that hasn't received safety certification, no matter how cheap should be purchased with caution. Extension cords and power strips are no exception, especially because it is commonly overloaded which could make it a fire hazard.
The Electrical and Electronics Association of Malaysia cautionedthat cables made from substandard materials can cause fires. The Association also asked consumers to look for product quality certification such as a SIRIMstamp of approval before buying. In addition, make sure your cords and power strips come with internal circuit breakers. Choosing the cheaper option with none of these safety features is not advisable.
4. Phone Chargers and Batteries
If you have to replace your smartphone charger or battery, you might be tempted to buy a knock-off version for a fraction of the price. However, even though the original accessories are more expensive, it's actually worth the money. This is because it is likely to come with a warranty and be safer to use.
On the other hand, third party chargers or batteries may not be apt for your phone as it could void the warranty of your handset if damage occurs as a result. More worryingly, aftermarket accessories have been linked to scary, explosive incidents.
Note that even if original chargers and batteries are faulty, you will at the very least have some legal redress if you suffer injuries or damages to your property. This will not be the case if you buy an imitation product.
5. House Paint
Since this is an expensive buy of which you might need a large supply, you might be tempted to buy the cheap stuff and save more.
However, low-grade house paints sometimes contain volatile organic compounds (VOC) that are released into the air. These compounds may cause breathing difficulty among young children, pets and those with respiratory illnesses.
Look for low-emission, low-VOC paints or organic ones. These will typically cost you more than regular paint, but is certainly worth the extra money. Alternative, if you can't afford better quality paints, go with basic matte or low-lustre coats as these are usually low in VOCs as well.
Looking for more ways to save money? Why not get a solid cash back credit card to help you stretch your budget a little further. If you don't already have an awesome card with you or are simply looking to make a change, just use our comparison page to discover the best one for your needs!