October is Breast Cancer Month and we wanted to do our part in highlighting the life-changing disease.
Unfortunately for us, there isn't really an exactly foolproof plan to effectively prevent breast cancer. You can opt for early screenings to help catch it at an immature stage but that's the best you can do.
This is why breast self-examinations and mammograms are so important. But beyond early detection; the next important thing to have (and will be beyond crucial) is a good insurance policy.
Breast cancer; or any kind of cancer; can cause a tumultuous time in your work and personal life – but at least you can prepare your financial life for it.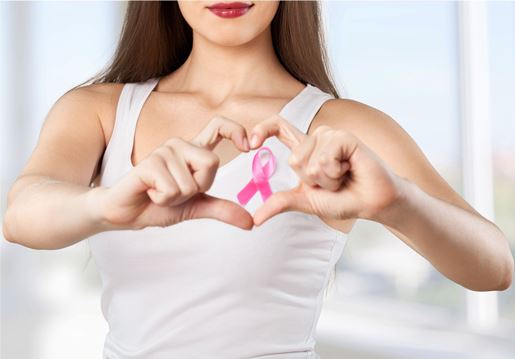 Preparing For the Unthinkable
Just yesterday morning, the Lite FM Breakfast Show interviewed a breast cancer survivor, Simone (a pseudonym) who spoke about being diagnosed with breast cancer; undergoing a double mastectomy and losing her husband in the process.
Her job suffered due to her health and her personal life was also in dire straits; but Simone said the one thing she didn't have to worry about was money – thanks to her insurance policy.
At time of writing, the podcast of Simone's interview is available online for you to listen and take away valuable lessons. This was not a story to peddle an insurance product but it is the cold hard truth: without it – few of us can rely on our savings if diagnosed with the Big C.
If you're interested to get yourself insured; we found the 3 insurance policies (or one with a combination of coverage riders) that could help you if the unthinkable happens.
1. Medical Card for Women
The explanation for this is really not needed but it's important to differentiate a general medical card policy from one tailor-made for women.
There is more than one reason why you should opt for a women specific policy but the most important being the serious illnesses that predominantly affect women, which may not be adequately compensated for in a general medical insurance policy.
A general policy may only cover breast cancer in the later stages – or may have other hindrances to claiming for illnesses that specifically target women. As such, to ensure your coverage is adequate for all the possible health issues women face – it's important to choose one made just for her.
Why a medical card? Cancer treatment is expensive and government hospital wait lists are longer than than the Great Wall. To ensure you get treated when you need to be regardless of your financial standing will make the medical card your best friend and ally during this trying period.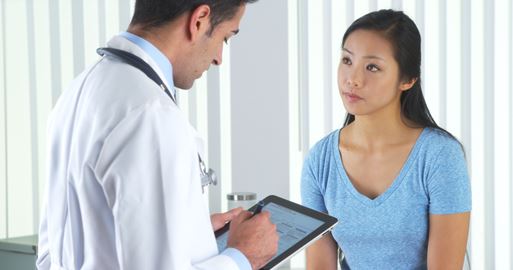 Critical Illness Cover
Critical illness cover differs from medical insurance because instead of paying for your medical bills (though you can use the money paid out to do that); it gives you a lump sum disbursement based on your policy and illness to cover anything you need.
However, the lump sum you receive will differ depending on the illness. For breast cancer, this includes which stage you are at. The higher the stage; the higher the disbursement. The percentage of sum assured for disbursement at different stages will be in your policy so do read it carefully.
Why critical illness cover? The money is one-off and many people choose to have both critical illness and medical coverage for good reasons.
If diagnosed with the illness; the medical insurance will take care of the treatment bills.
The lump sum payout can help to cover other costs such as a loss of earnings, miscellaneous expenses that come about at the time or even holistic treatments if the patient feels so inclined.
Investment-Linked Life Insurance
Oftentimes, life insurance comes bundled with critical illness cover or medical insurance but you can buy the standalone life insurance policy with investment linked features if you so wish.
Investment-linked life insurance has the potential to earn money and help you grow your savings whilst still protecting you and your loved ones' finances in the event your cancer turns terminal.
Why investment-linked life insurance? With good monitoring, your investment linked policy has the propensity to earn lucrative interest which will then form part of your cash value. This sum can be withdrawn if you need extra money for anything during your illness or even before!
Mammograms in a private hospital can cost between RM160-RM300. If you are tight on cash for the month; a quick withdrawal from your cash value could have you checked out.
The flexible nature of the cash value withdrawal that isn't subject to doctor letters and the like as required by many conventional medical cards is a boon you can do with when time is of the essence in your diagnosis.
Although, it is an eventuality we don't like to discuss, if a disease was to turn terminal, a life insurance policy would help ease the burden on your family and estate. Leaving a legacy for loved ones has never been easier than with a life insurance policy.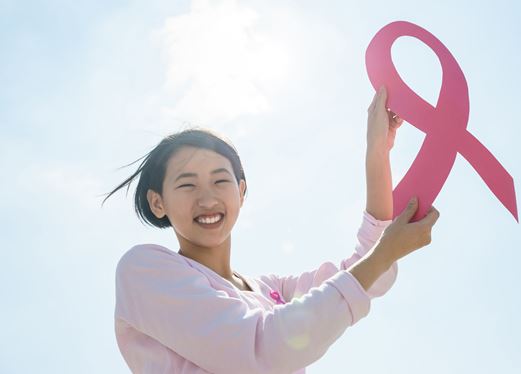 Getting Protected
Cancer is indiscriminate illness and can attack anyone of any age, class or ethnic background. Whilst we can do all we want to live healthy; it will afford us ultimate peace of mind to know that if a serious illness should befall us; we are financially ready to get the help we need.
This breast cancer month, we at RinggitPlus would like to take the opportunity to express our respect for Malaysia's strong breast cancer survivors and urge all women to protect their assets through a combination of healthy living and adequate insurance coverage.
If you need help choosing an insurance plan or would like a non-biased view on the best insurance products in the market – do stop by our insurance comparison pages to find the best plan without the hard-selling agent!
Disclaimer: Although the above defines the general types of insurance in the market; actual insurance policies available will differ based on many factors including but not limited to; the company, product, your budget for premiums and your own personal medical history. To find the most suitable product; we advise you to contact a few companies with your details to obtain a draft policy. Take the time read all proposed policies carefully before signing. Do ask your agent all the necessary questions and of course; never sign the dotted line if you aren't sure!