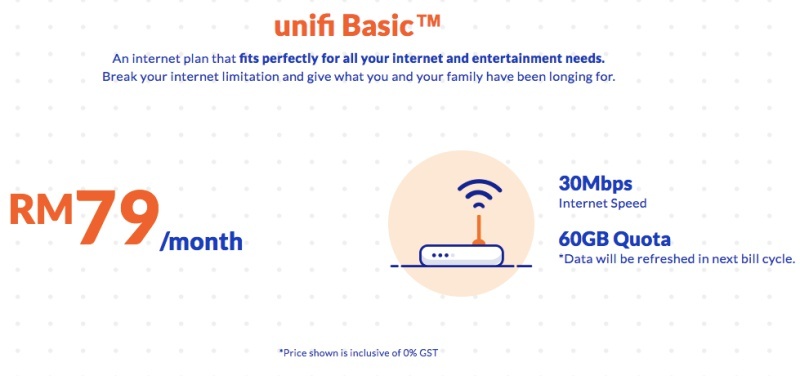 TM has recently increased the throttle speed of its Unifi Basic plan, whereby customers' Internet speed would be throttled once they hit the quota limit. The throttle speed was originally set at 128kbps but upgraded to 512kbps on 9 January.
Unifi users can now purchase Unifi Basic add-on passes starting from RM10 to RM50 to skip the wait for their quotas to be refreshed. These passes are available at any time within the one billing cycle with quotas ranged from 1GB to unlimited during the weekend.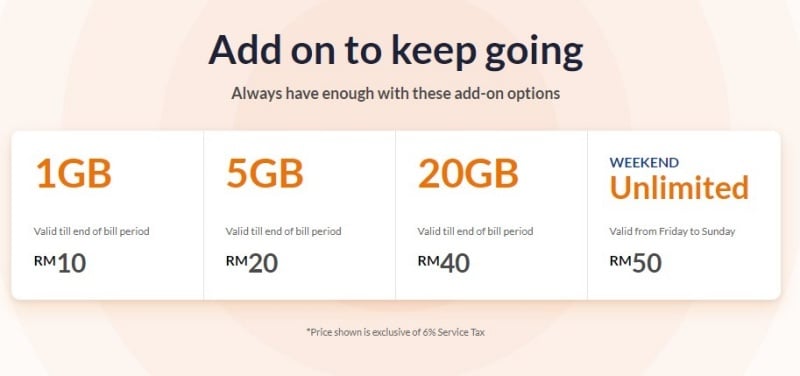 The Unifi Basic Plan was originally introduced for the B40 household in July 2018 but later made available nationwide. It is the most affordable plan out of the two Unifi Home plans. The Unifi Basic plan is currently charged at RM79 per month only.
In conjunction with the New Year and Chinese New Year, TM uncapped the speed for the Unifi Basic plan for consumers to enjoy at a higher speed rate. However, the maximum speed of the plan is currently not revealed by the company. Apart from that, TM has also extended their unlimited Unifi Basic plan quota from end of 2018 till 15 February 2019. The normal quotas for the Unifi Basic plan will be returning on 16 February with 30Mbps and 60GB quota.
The Unifi Basic plan add-ons can be purchased on the Unifi self-care website or the [email protected] app on Google Play and Apple App Store.
(Source: Lowyat.NET, Soyacincau)