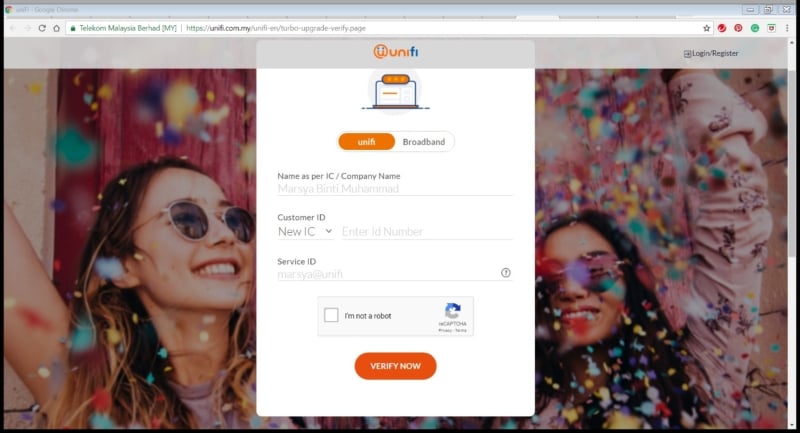 TM has begun sending out emails to notify its Unifi and Streamyx customers about their eligibility for the internet speed upgrade that the company announced recently. The generic email serves mainly to inform eager customers that their upgrades are on their way.
Initially, TM set up a dedicated webpage for customers to enter their account details to check for eligibility for the massive speed upgrades, which depending on the customer's current plan, may go up by up to 10 times. However, within the first two days after the webpage was opened, the overwhelming response rendered the page inaccessible, forcing TM to take the page down completely. Those who try to visit the webpage will now be redirected to TM's official webpage instead.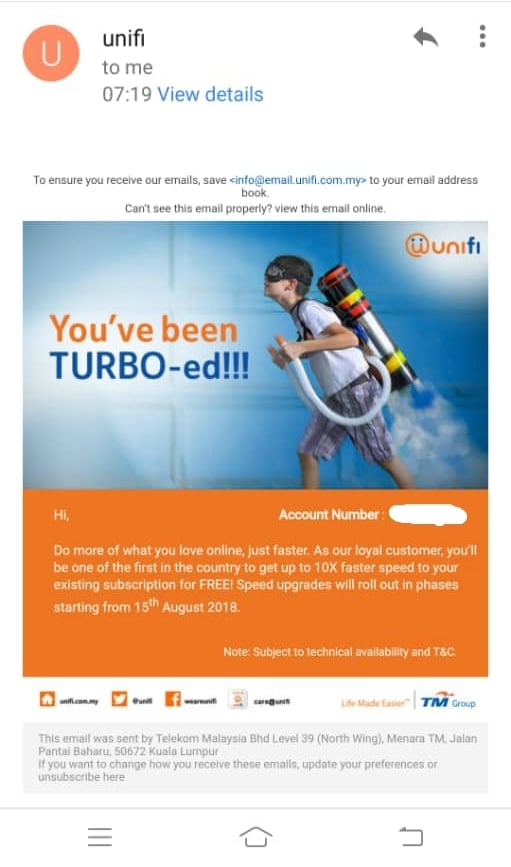 Eligible customers will receive an email that consists of a message of their eligibility for an internet speed boost of up to 10 times, which will begin from 15 August in phases. Those who have not received the email need not worry, as TM has repeatedly confirmed that the speed upgrades will be offered to all existing Unifi customers first, before being rolled out to new customers. With over 800,000 households with Unifi, the emails may take longer to process on the servers.
(Source: Lowyat.net and The Star)