With the falling Ringgit Malaysia, it's getting harder and harder to travel outside of Malaysia, especially when it comes to travelling around Europe.
Fortunately, with good planning, plenty of research, and a positive can-do attitude, you can still travel to your dream destinations in Europe without having to sell your kidney. Here are some practical tips that might help you(r bank account) plan an economical and enjoyable Euro trip.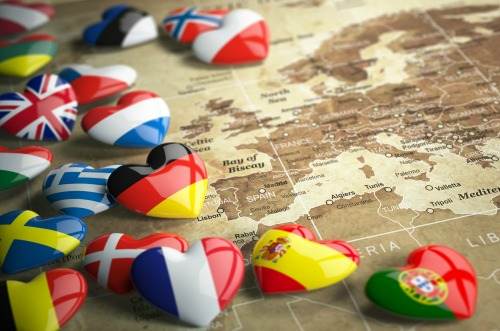 Track The Exchange Rate
Since Euro is much higher than Ringgit Malaysia, follow the exchange rate in advance (even months before your planned travel dates) and plan your trip when the exchange rate is at its lowest. Every cent counts when you travel, and it's better to have as much money as you can to better enjoy your Euro trip.
Make Use Of Your Credit Card Rewards Program
Check if your credit card offers a rewards program that includes air miles and discounts on hotels. You can redeem your points for flight tickets and accommodations to offset your travel expenses. Even the smallest savings, when accumulated, can help stretch your travel budget further.
Cut Down On Accommodation
If you prefer comfort over savings, plan ahead and scan through the available deals and discounts on websites such as Hotels.com and Bookings.com. Once you find a hotel that is convenient ( make sure they offer free wifi and breakfast) and comfortable for you, make it a point to get in touch with them via email or phone call to see if you can get a better deal.
Otherwise, skimp on your accommodation and stay at hostels instead. Go on HostelWorld, where you can find a comprehensive list of available hostels in the area, along with reviews from fellow travellers to help you get a better feel of the offered lodgings.
If you're feeling adventurous and want to learn more about the locals and their culture, book a cheap stay via Airbnb, or try CouchSurfing, where you can stay at friendly local's homes for free! Just remember to be polite to your host, mind your hygiene, and treat them to a meal or two as a thank you gesture.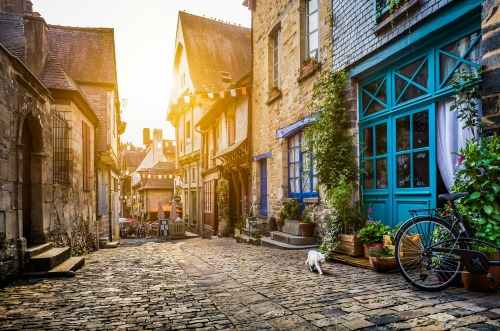 Travel Compact And Light
Since you'll most likely be traveling via budget airlines a lot, make sure you've learned all their weight restrictions by heart. European budget airlines are extremely particular when it comes to the rules and regulations, including checked baggage or carry-on weight limits.
Make use of the free carry-on or checked baggage weight allowance and if you must pay for the checked baggage, be sure to settle all payments online before your trip takes place. Don't waste your precious cash on checked baggage or carry-on penalty fees, as they can be quite exorbitant.

Book A Long Layover
There's a stigma around long layovers, but they can be some of the best travel experiences of your life! Not only are layover flights cheaper than direct flights, most major airlines are known to provide free accommodations, transfers, and meals during lengthy layovers.
If you plan it right, you can spend a day or two at popular layover stops such as Dubai or Amsterdam without having to pay a single cent.You can leave your luggage (or if you're backpacking, just bring them along) at luggage storage areas for a fee before you explore the city. Just make sure you've researched on whether or not you will require a visa for the country beforehand.
Fly Into The Cheapest City
If you have an open schedule, go on flight comparison websites such as SkyScanner or Vayama, and look for the cheapest city that's near to your intended destination. Popular destinations like London, Rome, Paris, and Amsterdam are always expensive to fly into, so opt for the less frequented and cheaper cities. Once there, you can either travel across the countries via the buses or the trains – which is more enriching for your travel experience.
Travel Like A Local
Transportation in Europe can cost a huge chunk of your travel budget, so travel smart and research your routes extensively. Use public transportation as much as you can to save your cash. Opt for the busses, trains, and even the car sharing platforms such as BlaBlaCar to get around. Also, find out if the city you're visiting offers discount or free public transportation passes for tourists.
If you're travelling long distances, use bus services like Eurolines that can take you throughout the continent. However, don't be so quick to dismiss the budget airlines, there are often amazing deals on the budget flight tickets – if you plan ahead.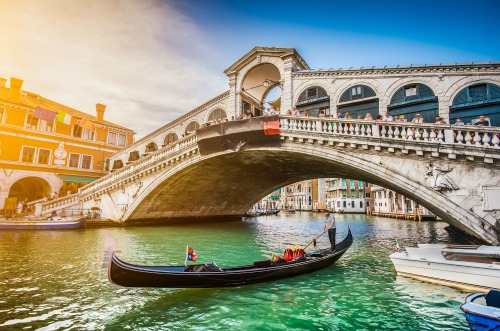 Go On Budget Sightseeing Activities
Europe offers countless spectacular attractions, and most of them can be enjoyed at no cost at all. Go for long walks and take in the breathless architectures scattered throughout the continent and learn their history as well as unique cultures at the local museums.
Take advantage of the free tours, and check TripAdvisor if the city is hosting a carnival or a festival for you to join in. You can also go on Groupon and see if there are activities like bus tours, kayaking, dining, and boat cruises that are on sale and have fun while saving a tonne of money. If you're buying these activities in advance, make sure to follow through with them and not regret it later on.
Use Cash
Credit and debit cards often charge a fee on every international transaction you make, whether you're cashing out or make purchases with your card. Avoid paying for these unnecessary expenses and just use cash instead. Be sure to stash your cash safely, and remember not to keep all of them in one place – in case you lose all of them.
Don't Be Shy To Make New Friends
Whether it's the locals or fellow travellers, be friendly and try to strike a conversation with them wherever you go. Talking to locals and other travellers is the quickest way to learn all the hidden wonders and best eateries in the city.
It's also the best way for you to learn the local culture and history of the city you're in. You'll discover the weirdest and most fascinating lore and ancient history, things that you'll never find in books or the internet – even the museums.
Make memories with the locals and your fellow travellers and exchange travel tips with them, and who knows? You might make a lasting friendship with a promise of a new place to visit soon.
Read also: How To Protect YOur Credit/Debit Card When Travelling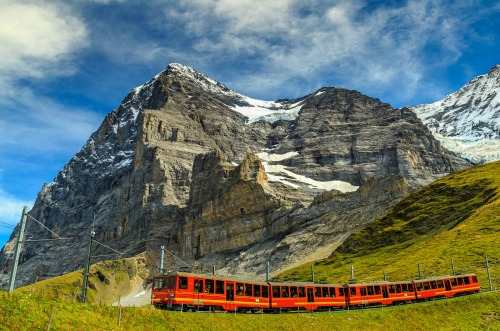 Eat Smart
If you're staying in a hotel or a hostel, cut down on your food expenses by digging into the breakfast buffet. Pack some extra Ziploc bags with you and save some of the buffet food to take with you on-the-go.
When you're out exploring the city, avoid the touristy restaurants and cafes that are sure to cost you a bomb. Pay attention to where the locals go to eat, or talk to them and find out the best and most economical eateries you can go to enjoy the local delicacies. You can also refer to TripAdvisor for some pointers on where to head to for tasty and cheap grubs.
Of course, the cheaper option would be to pack some dry food with you before embarking on your trip. Things like instant noodles, granola bars, dried fruits, and nuts are usually custom-friendly and can save you a lot of money.
We hope these tips can help you plan an affordable and economical Euro trip, even on a low budget. If you don't already have a credit card that offers great travel perks and deals, have a look on our comparison page for the best travel credit card that will suit your spending style. Happy travels!