It's that time of the year again to plan your holiday activities. If you are contemplating over offering your kids unlimited access to satellite TV, gadgets and gaming consoles to keep them happy, why not reward them with a mini-holiday instead?
Give you and your kids a well-deserved break for a change of pace, especially when there are plenty of unique places to explore in Malaysia. Here are a few low-cost options, if not free of charge places that everyone can enjoy minus the need to catch a red-eye flight.
Made in Penang Interactive Museum (MIPIM) – Penang Island, Penang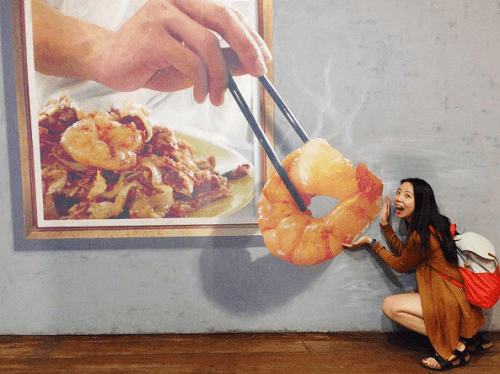 Photo courtesy of Wiki Penang
Drop by this interactive museum to experience Penang in a different light.There are 3D art pieces of the famous snake temple, with a really convincing art piece of a snake popping out of the picture, or the wonders of the trick art gallery which is fantastic for your Instagram account.
The kids will have a ball of a time, experiencing the culture and cracking their heads when they get to the trick art section that displays the creativity and ingenuity of these tricks.
MIPIM only charges RM15 for adults and RM10 for children, a small fee for a absolutely fascinating experience.
Pro-Tip : Only certain areas of the interactive museum are air-conditioned as the attraction relies greatly on natural ventilation so dress light and remember to bring along a bottle of water to keep yourself hydrated.

Kite Museum – Pasir Gudang, Johor Bahru
For those who have never seen a traditional wau and the many variations of kites, this is a definite must-see. And if that's not impressive enough, here's a cool trivia that might change your mind about the place. Boasting a unique windmill on top of the building which generates electricity for the establishment, the architecture of the Kite Museum shows that it's not just another boring museum that's all about exhibits and ancient relics.
While museums are generally educational, this is also a fun place filled with amazing pieces of art with exquisite workmanship that have been used for religious reasons and even war. Let your kids be wowed by the huge kites and the kite-making techniques on showcase. Although the entrance isn't free of charge, it only cost RM2 for adults and RM1 for kids.
Pro-Tip : Due to the architectural built, the walkways here are not exactly OKU-friendly so if mobility is an issue, you may face difficulty accessing to various parts of the museum with the limited facilities available.
Botanical Gardens – Kuala Lumpur, Federal Territory
With no haze (hopefully!) in sight, it would be a great opportunity to enjoy the school holidays in some fresh air of the Botanical Gardens. Stroll into the sunken garden maze and be the envy of friends and relatives alike as you fill your social media platforms with dozens of photos of you and your kids taking in the serene atmosphere of the popular attraction.
Aside from that, Botanical Gardens also features floral-themed gardens that is bound to make you wonder in awe of nature's beauty. If you are not too fond of the sunlight, that's alright. You can choose to visit the gardens at night instead. Fret not, it is well lit up and you can explore the gardens in the comfort of the evening breeze.
Pro-Tip : Just remember to bring along insect repellent so that you won't end up as an unwitting meal for some critters of the night.
City of Digital Lights – Shah Alam, Selangor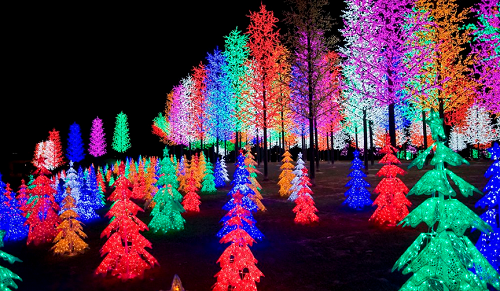 Photo courtesy of i-City
If you enjoy the hanging out at night, then head on over to I-City, Shah Alam and check out the City of Digital Lights. With more than a million LED lights on display in every nook and cranny, expect a quaint, magical light garden that is unlike any other. Don't forget to meet the celebrities in the Red Carpet wax museum or if you are looking for a little horrific fun, head to the House of Horror and scare the living daylights out of yourself and the kids.
Entry to the city of digital lights is free, however, the rides and everything else is going to cost you an entry fee of RM10 onwards. If you have the entire day to burn, you could get an All-day pass which includes rides, water park access and other theme park facilities with prices ranging from RM77 to RM150.
Pro-Tip : As a precautionary measure, certain amusement park rides are off limits to pregnant mothers so if you fall under this category, it may be best to stick to safer on-ground activities.
Toy Museum – Bukit Baru, Melaka
Do your kids dread a visit to the museum, thinking that it's nothing but a snore-fest? Well, Melaka Toy Museum will definitely change their minds. Filled with over 10,000 types of toys consisting of different villains and hero action figures, the toys on display here pays homage to both fans of American cartoons or Asian animation. Not a fan of superheroes? Creepy horror movie ones like Freddy Kreuger figurine from the Nightmare on Elm Street might pique your interest instead.
The best part of this museum may very well be its souvenir shop that sells toys from as low as RM30
Ticket prices for entry only costs RM6 for adults and RM4 for children. Do note that the place closes on Monday and operating hours are from 3pm to 5.30 pm on weekdays and 2-5.30 pm on weekends.
Pro Tip : This privately run museum is not to be confused with the other toy museum that's located in The Shore Shopping Gallery.
One Last Tip Before You Enjoy Your Holidays
Depending on where you intend to spend the upcoming holidays, do try your best to plan in accordance with your budget least you end up pinching pennies after a getaway trip. On the other hand, if you are looking for opportunities to travel abroad for your next getaway, do you know that you can get FREE Return Flight tickets to 19 destinations of your choice?
All you need to do is to check out our website for selected credit cards and personal loans participating in the Travel Getaway campaign and apply for it. It's that simple! But do hurry, as it's only available for a limited time so be sure to get the most out of our credit card and personal loan offers to maximise your holiday-planning experience.
After all, what better way to enjoy your next holiday with a brand new card or some extra cash in hands? Happy hunting! Is there any other places that you would like to recommend for us for a quick family-themed getaway? Let us know in the comment section below.